ReviewSTL Podcast Episode 1: Baseball Classics (THE SANDLOT, A LEAGUE OF THEIR OWN, FIELD OF DREAMS)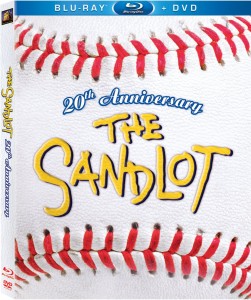 With summer comes heat and humidity, barbecues and bikinis, and of course, baseball. And with baseball comes the inevitable discussion about classic baseball films. This summer's brought some milestones as far as baseball classics with the 20th anniversary of The Sandlot and the 25th anniversary of Bull Durham.
We sat down this weekend and discussed some of the classics that influenced our childhoods and rekindled our love of America's pastime: The Sandlot, Rookie of the Year, Field of Dreams, The Rookie, and A League of Their Own as well as some recent releases such as Moneyball and the biopic 42. Kevin, Blake, and Joe discuss the box office performances of baseball films compared to other blockbusters, while Steve explains the background of some of the films and the real-life counterparts films such as The Natural were based on.
[audio: https://www.reviewstl.com/wp-content/uploads/2013/07/ReviewSTL-S01E01-Baseball-Movies.mp3]
Starring: Steve Kelley, Joe Buttice, Blake Fehl and Kevin Brackett
Run-time: 45 min
Subscribe to ReviewSTL Podcast: reviewstl.com/category/reviewstl-podcast/feed/