ReviewSTL Longbox Comics Podcast: San Diego Comic Con 2013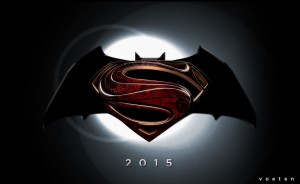 Welcome to the first episode of ReviewSTL Longbox, a comic book podcast about everything from the written work to the film and television adaptations they spawn.
What better place to start than San Diego Comic Con? SDCC 2013 just wrapped up, and there are a ton of huge topics to discuss. We talk about the possible end to the Marvel Ultimates line, news of a Batman/Superman film for Man of Steel 2, the upcoming season of The Walking Dead, new red band trailers for both Kick-Ass 2 and Riddick – and much, much more.
ReviewSTL Longbox Episode 1: San Diego Comic Con 2013
[mejsaudio src="https://www.reviewstl.com/wp-content/uploads/2013/07/ReviewSTLlongbox072213.mp3″]
Starring: Joe Buttice, Chris Fulgham, Justin Staggs, Jon Mers and Kevin Brackett
Run-time: 1 hr 3 min
Subscribe to the Longbox: reviewstl.com/category/reviewstl-longbox/feed/