Review: WWE Monday Night Raw (1/20)
Damn, this was a real letdown for wrestling fans.
I waited all day for Monday Night Raw. I can't remember the time I was so excited to see an episode of WWE wrestling. There were so many angles that had the potential to make Monday's episode a great show, but ultimately, I would compare Raw to that hot girl you have been talking to on the Internet, only to find out she's a 50 year old, 400 lb. monster with a mustache. For a Raw that was leading into one of the biggest WWE pay per views of the year, Monday's episode just didn't deliver. To say it was a letdown would be an understatement. Re-match after re-match, Monday Night Raw was like one giant repeat.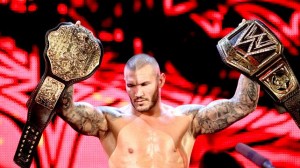 The episode started out with a continuation of the Cena/Orton storyline, which went nowhere. Triple H and Stephanie came out and told Orton that they believe in him as long as he can get his shit together. Fast forward to the end of the episode and we see Orton running away from Cena, as he is picked up in front of the arena by a mysterious SUV. How are we supposed to feel any more invested in this match that is the main event of the pay per view? The WWE has really dropped the ball with this one. I could honestly care less if the belt is on Orton or Cena, they are both about as exciting as an enema right now.  Yes, Batista returned during this segment, but it was pointless. If you haven't seen it yet, fast forward to later in the episode to see The Animal.
The Brotherhood and Big E Langston fought The Shield, a fine match, but nothing to get excited about. The highlight was a pretty badass Superman Punch from Roman Reigns. Other than that, you can skip this match.
The Bray Wyatt and Daniel Bryan feud is weird and uneven. There are so many holes in this storyline. You can tell that WWE writers are trying to cover their tales with this blunder. Did they really try to kill Daniel Bryan's character? The promo he cut was okay, that's the most I can say. Wyatt's promo on the other hand, was phenomenal. He is so good on the mic. Wyatt just has that psychological factor that he adds to his character. It's truly impressive. I will be glad when this feud is over though. Is the Undertaker next for Bryan?
CM Punk was announced as the number one entrant into the Royal Rumble by Kane. This is all fine and dandy. That's all I have to say about that.
The one confrontation I was looking forward to seeing was Brock Lesnar and Big Show. It was more of the same. Show tossed Lesnar around, and Lesnar threw a tantrum.  The segment was repetitive, but overall not bad. It didn't take anything away from the feud. I am looking forward to the match on Sunday at the Rumble.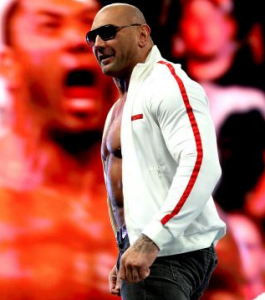 Batista appeared for the second time of the night, to confront Alberto Del Rio. There has been a Twitter feud between the two over the last few weeks. Batista waited until Del Rio's match had ended and then entered the ring. He power bombed Del Rio, exciting the crowd, which didn't have much to cheer about all night. Batista looks good physically, but rusty. It will be interesting to see how he fares at the Rumble.
The final segment of Raw was weird. It felt thrown together and botched. It almost seemed comical. As I said at the beginning of the column, this Cena and Orton feud has no excitement to it. I'm not looking forward to the match whatsoever. Both men seem to be going through the motions and could care less. I will be glad when this feud is over.
Overall, Raw was just a total letdown. I'm sure the ratings were pretty good, given the month long build up of Batista. But, let's face it, I never considered Batista a major star. He was a good main event-caliber guy, but not a guy who could sell out an event. I'd compare him to Triple H. Triple H couldn't headline a WrestleMania on his own. He would need Austin or Rock with him. Batista is the same way. I'm glad he's back, but the build-up was a bit premature.
Oh, don't forget, Royal Rumble is Sunday. It sure looks like the WWE forgot it is.
I give Monday Night Raw a D+.
Photos © WWE.