Review: 'Table 19' Starring Anna Kendrick, Craig Robinson, June Squibb, Stephen Merchant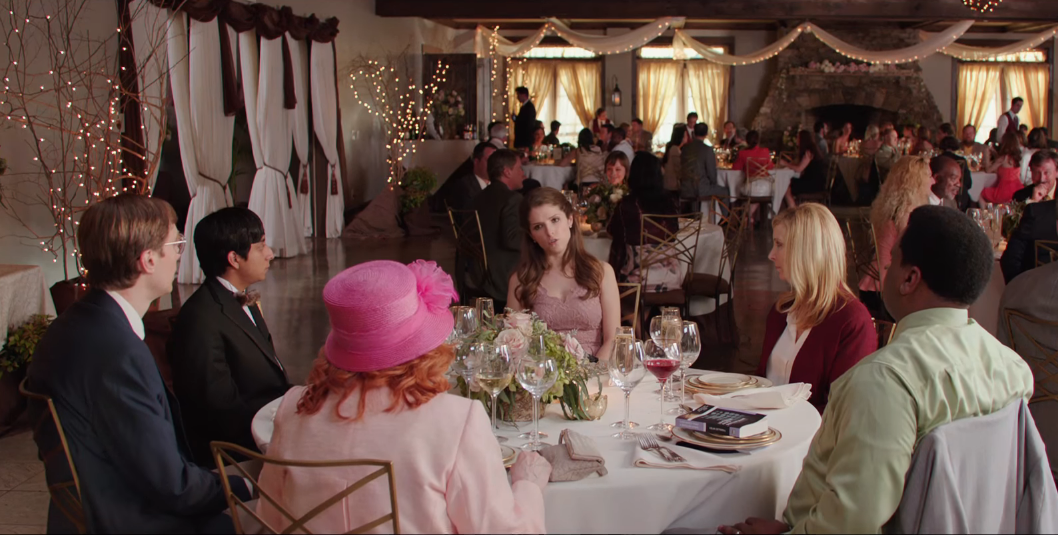 Anna Kendrick returns from animated form in last year's massively successful Trolls to star in the forgettable Table 19 as Eloise, the former Maid of Honor at her oldest friend's wedding. Coping from a text-induced break-up with Best Man and brother to the bride, Teddy (Wyatt Russell), Eloise opens the film struggling to decide whether to attend the wedding she had helped plan.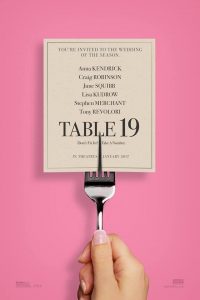 After ultimately deciding to be there for her friend, she finds she's assigned to table 19 – a table designated for random people, all of whom were expected to not attend.
I've been a fan of Kendrick for a long time, but she offers nothing new here. Aside from a little self-realization and vulnerability near the end, it's a shoe-in performance one would come to expect from her quirky, fast talking, and quick-witted self.
From the get-go, the film forcibly introduces you to the slew of characters who would be occupying the remaining seats at the titular table nineteen. Lisa Kudrow and Craig Robinson play a couple whose marital issues span the entirety of the movie. One of the comedic standouts of the film is the character of Walter, played by Stephen Merchant. Upon his introduction, I thought the comedy from his character was going to become repetitive and no longer funny, but he turned out to be one of my favorites in the movie. Tony Revolori (Grand Budapest Hotel), comes up short in his role of a high school student named Renzo who skipped his junior prom (with the encouragement of his mother, even) for a better chance of finding love at this wedding, if only for one night. This character just seemed entirely out of place in this movie and only offered a few awkward situations and laughs.
The character who stood out the most to me was Nanny Jo, played by June Squibb (Nebraska). Jo was the nanny for the bride and her brother when they were younger, and it was clear from her introduction that they still hold a special place in her heart. Jo, being the eldest of the group, served as the guidance for Eloise to grow enough to overcome the heartbreak she's suffering from throughout the film.
For the most part, anything you think might happen in this movie does. While often predictable, Table 19 does offer up quite a few laughs and even pulls at the heart strings a little bit at the end when everything comes together.
6/10