Review: St. Louis Packs Scottrade Center For Nearly Sold Out Chance the Rapper Show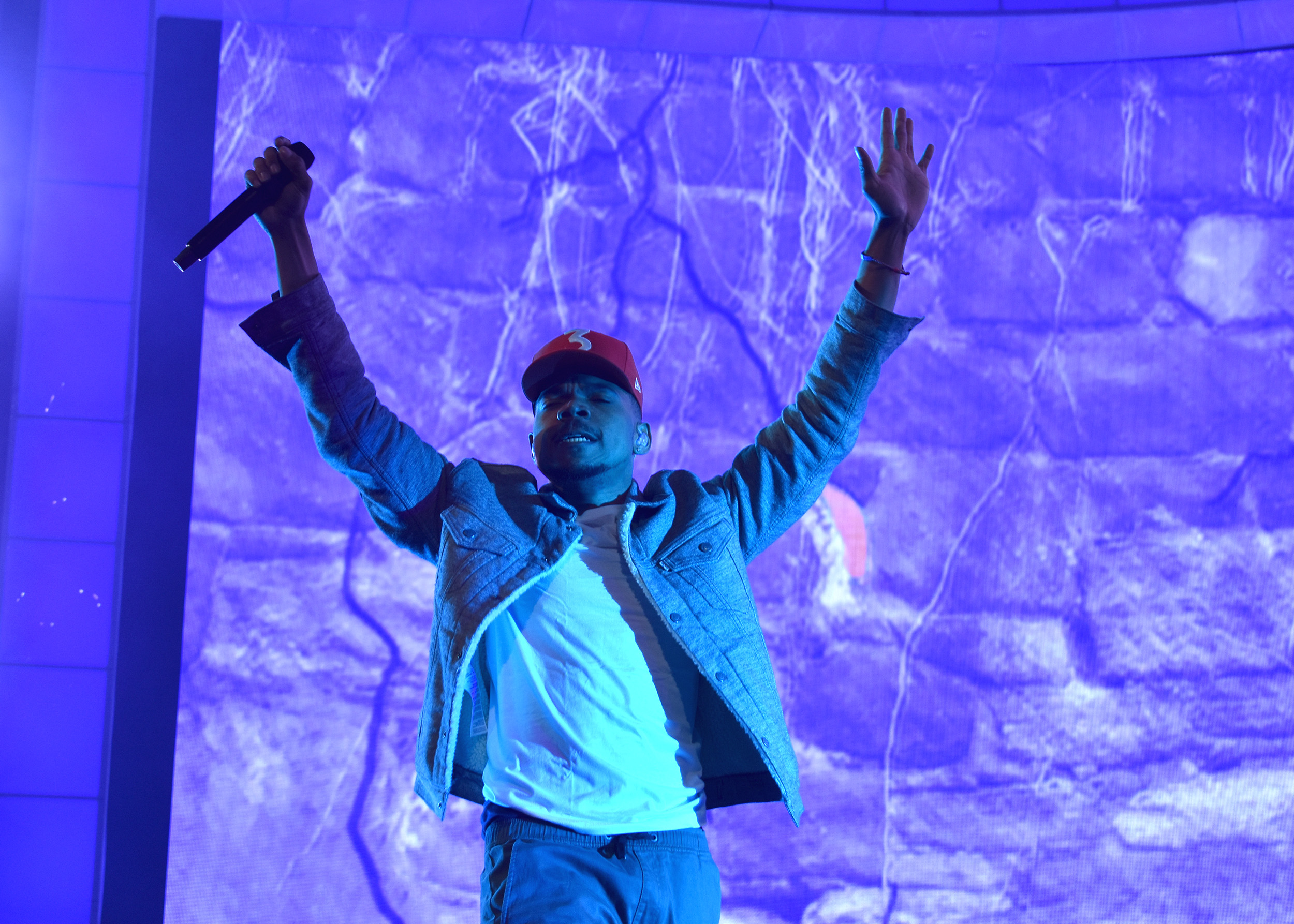 Going into Sunday night's Chance the Rapper concert, I have to admit, I was not anticipating much of a show from a guy who hasn't been on the scene long. I knew he had won three Grammys, but had no clue the man was as talented as he is. After seeing last night's show, it's apparent I should have done my homework. Not only did Chance the Rapper impress me, he put on what could be the show of the year.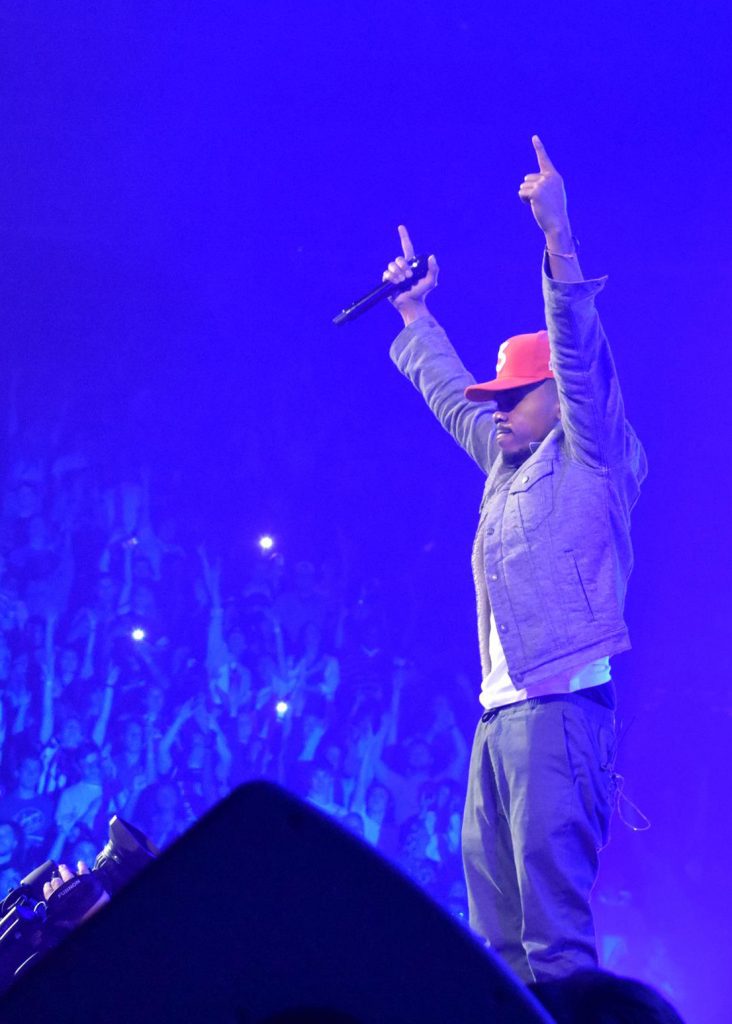 For those of you who have been living under a rock, much like I had previously been, Chance the Rapper won three Grammy Awards, put out his current album, and sold out arenas across the nation without the help of a major record label. To make him even more impressive, the guy seems to be a legitimately nice guy. He donated $1 million to Chicago schools to help improve a dire situation and continues to be outspoken on bettering education. 
Chancellor Jonathon Bennett, better known as "Chance," took the stage around 10 p.m. Sunday night to a raucous 18,000 fans as they chanted, "We want Chance."
Once Chance took the stage, what followed was a wildly entertaining, nonstop, high-octane hip hop show accompanied with more pyro, fireworks and confetti than most rock shows. The crowd stayed on their feet, reciting every song, lyric for lyric throughout the evening.
Performing his hits "No Problem," "Angels" and "Summer Friends" were just some of the highlights of an evening that featured no low points. "Juke Jam," "Sunday Candy," and "Same Drugs" were also big hits with the audience. Chance was backed by a fantastic live band, which only added to the strength of his performance.
While some rappers come with their posse, Chance spent most of the evening on the large stage by himself. While some could get swallowed by such a large stage, Chance not only moved from side to side, jumping and playing to the crowd – he owned it.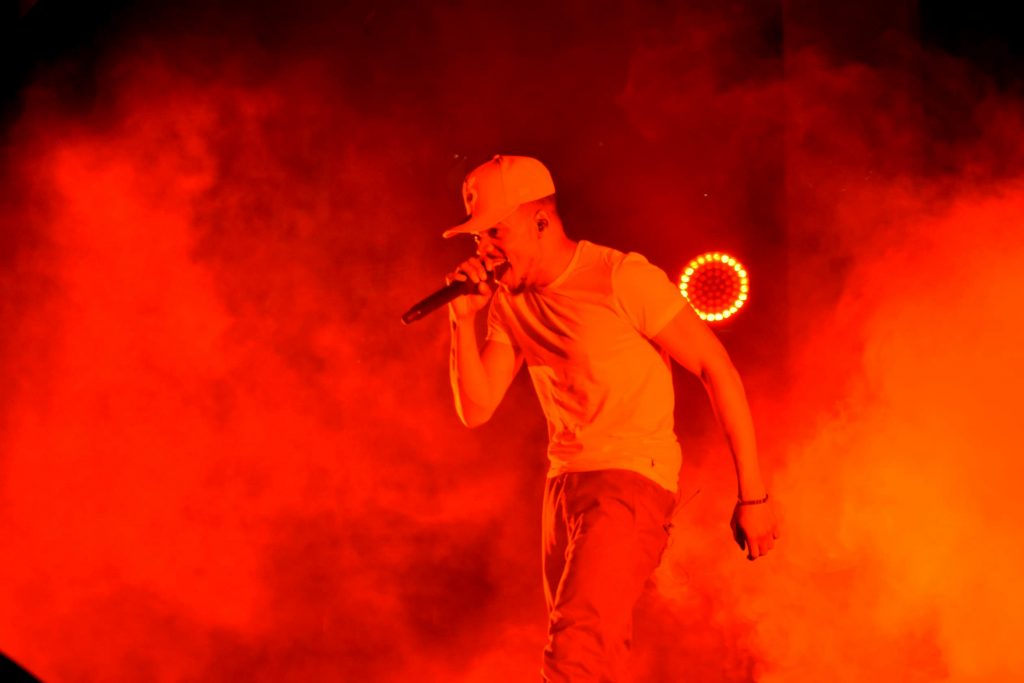 Music fans weren't the only ones looking forward to seeing Chance the Rapper Sunday night, as I personally saw Anthony Hamilton hanging out backstage. He had a show in town Sunday evening as well. Maxwell was also in the house, making an appearance on stage with Chance.
Having seen my fair share of hip hop shows – DMX at his height of popularity, Eminem, Snoop Dogg, and even Lil Wayne – Chance the Rapper is more than able to hold his own. The 24-year old, whose previous show was at The Pageant, proved he's ready for the big leagues by taking over Scottrade Center.
Chance the Rapper Photo Gallery