Review: 'School of Rock' Musical Lives Up To Its Name at Fabulous Fox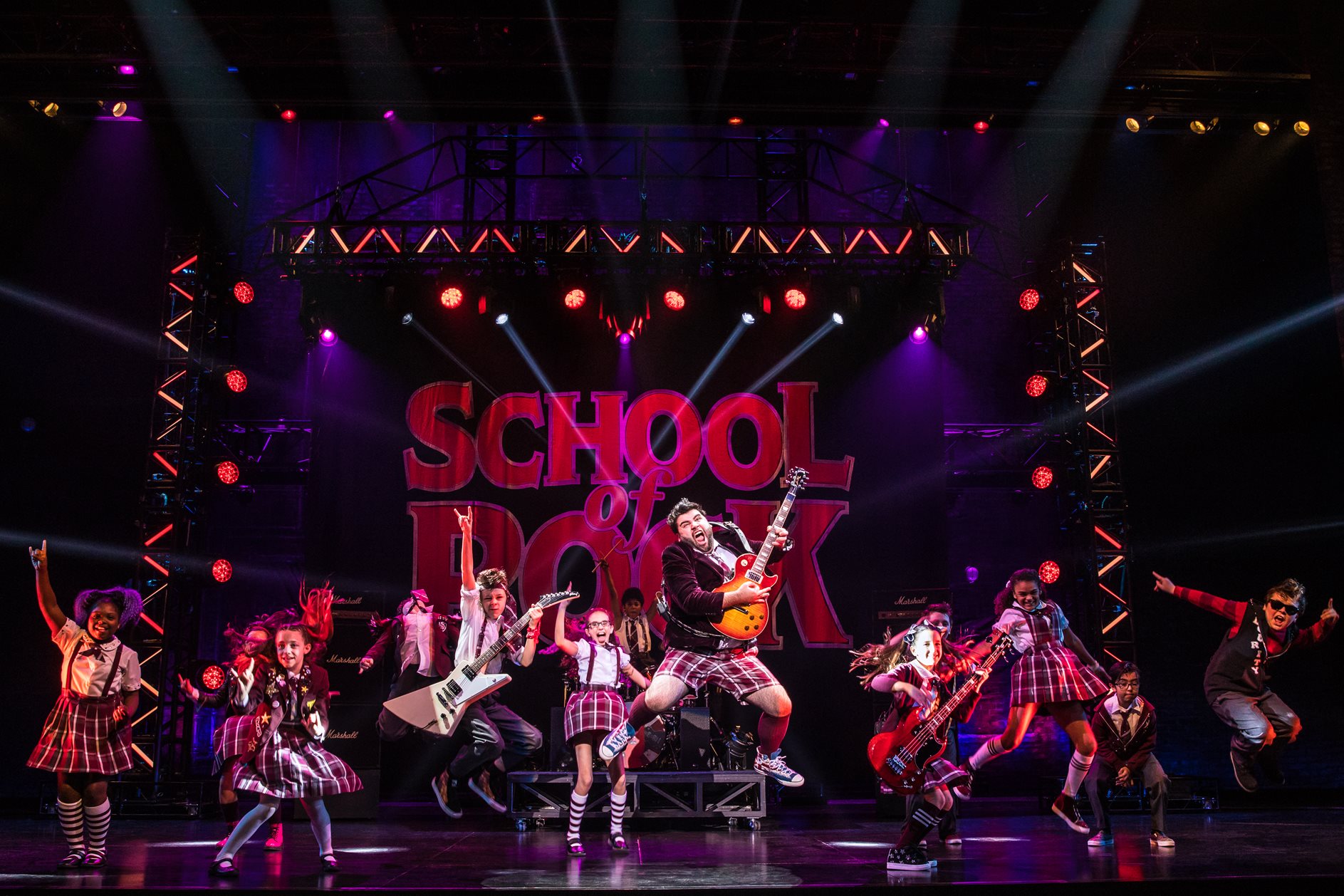 It has been several years since I've seen the 2003 comedy School of Rock, directed by Richard Linklater and starring Jack Black. But I do remember the film being quite funny, and how entertaining it was seeing Black's character teaching a bunch of private school kids how to rock. So I expected a fun show going into School of Rock: The Musical – but that's an understatement compared to what I experienced.
When Dewey Finn (Rob Colletti) is kicked out of his rock band, he is forced to find a way to pay the rent – or get kicked out by his best friend Ned (Matt Bittner) and his girlfriend Patty (Emily Borromeo). While contemplating his options, he receives a call meant for Ned (who is a substitute teacher) from a private school's uptight principal, Rosalie (Lexie Dorsett Sharp). After learning about a high paying subbing job, Dewey pretends to be Ned and accepts the position at the prestigious Horace Green.
Rob Colletti is fantastic as Dewey, channeling a seemingly unlimited supply of energy to match the character originated by Jack Black. He does a great job making the role his own, certainly with a loving homage to Black's performance, but different enough to keep things fresh. Colletti is also a talented musician, playing guitar throughout the show as he is jumping around the stage.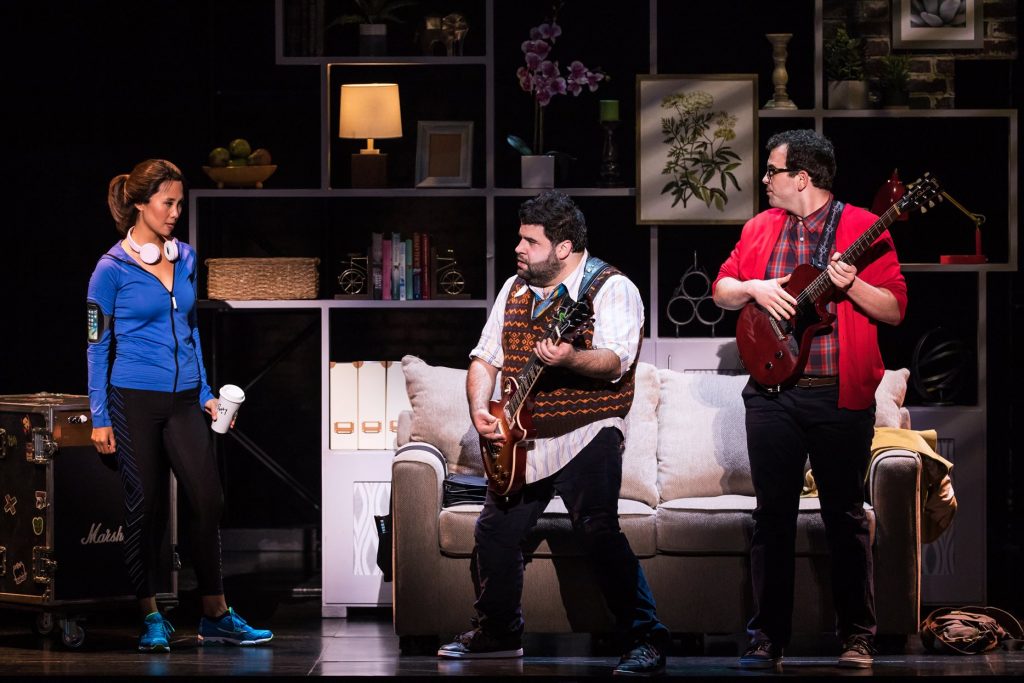 Yet, Colletti isn't the only actor who plays his own instrument. Not by a long shot.
The most impressive, and downright spectacular part of the show, is that all of the students play their own instruments live on-stage. It can be so unbelievable at first, that a recording of Andrew Lloyd Webber himself is played before the show to answer the number one question he receives after each performance. "Do the kids play their own instruments?" And he answers with a resounding, "Yes!"
Webber's wife Madeleine secured the stage rights to the show in 2013, and he got to work creating the fabulous new music for it. Laurence Connor was brought on to direct, with a book by Julian Fellowes and lyrics by Glenn Slater. The show opened at the Winter Garden Theatre on Broadway in December of 2015.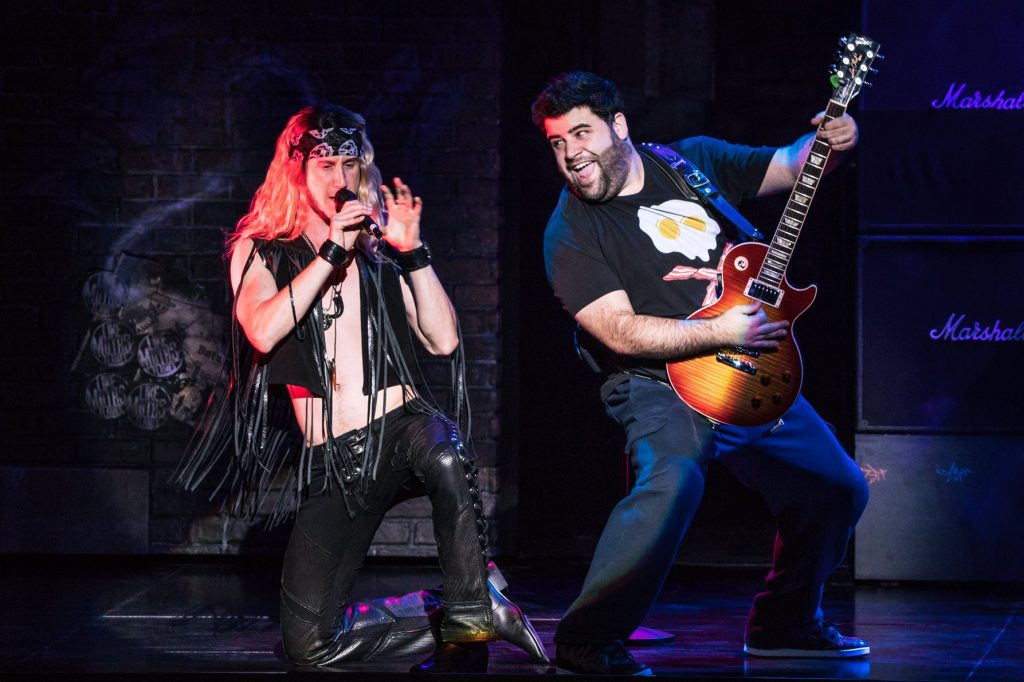 To give you an idea of how undeniably talented these young performers are, School of Rock: The Musical is the first show Andrew Lloyd Webber has opened on Broadway – as opposed to London's West End – since 1971. And why is that important? Because the US is home to many of these actual schools of rock, which produce the kind of young talent necessary to appear in this show. And I'm not exaggerating when I say that these kids play better rock music than many of the adults I have seen perform live.
The chemistry between Dewey and his students is amazing, as they trade in their books for guitars and learn how to rock.
It is mind-blowing watching Phoenix Schuman as Zack, sliding across the stage like Chuck Berry as he wails on the guitar. And Theodora Silverman looks like a true rock star as she's strumming the bass as Katie.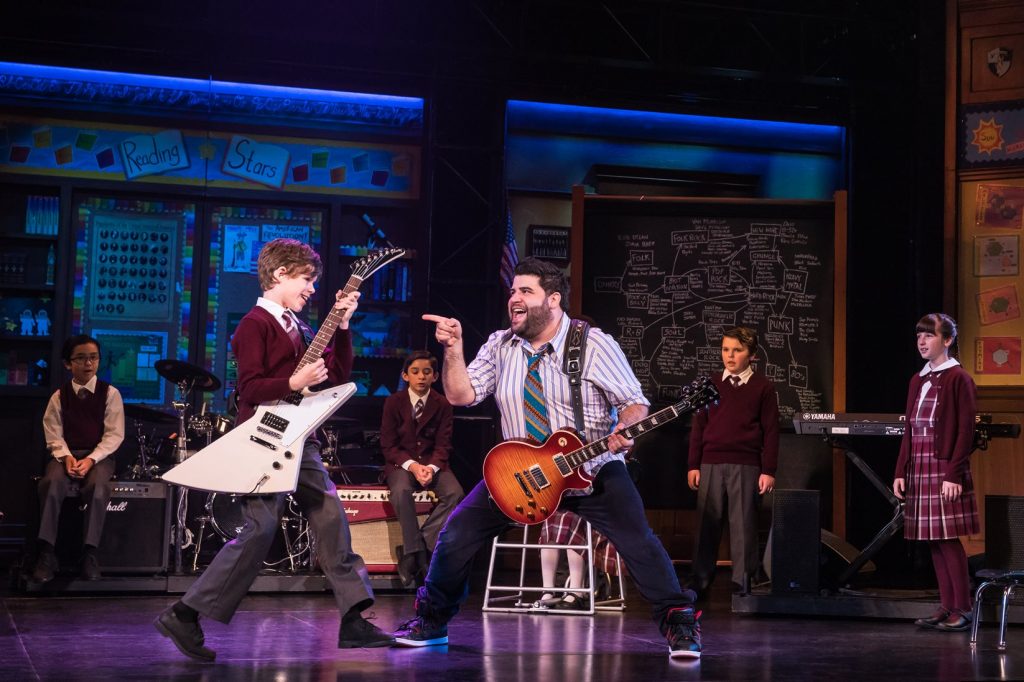 Gilberto Moretti-Hamilton drums his heart out as Freddy, and Theo Mitchell-Penner creates incredible music on the keys as Lawrence.
Gianna Harris starts out playing the quiet Tomika, but as her character grows – so does her singing. She performs a beautiful solo of "Amazing Grace" that brings the house down in the second act.
Ava Briglia manages them all as Summer, the teacher's pet who always plays by the rules to try and get another gold star. Her performance is absolutely delightful as she argues with her teacher, and eventually finds her true calling of bossing everyone around.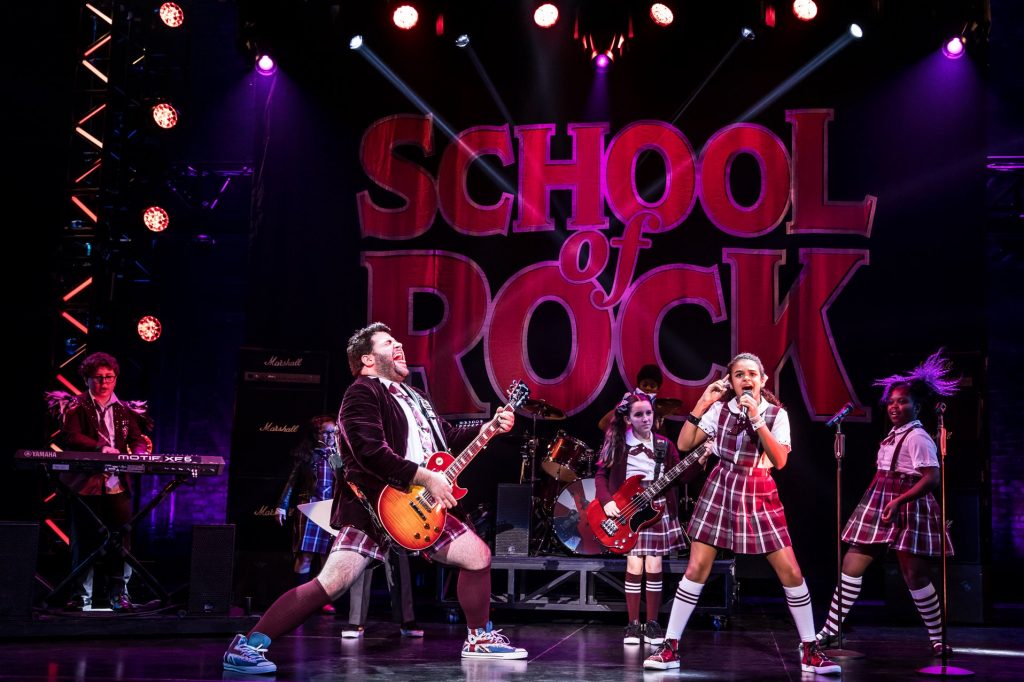 There are several other talented young actors who sing and dance throughout the show, and do a terrific job. Seeing the music come from mostly all children on-stage is extraordinary, and hard to put into words how much fun it creates for the audience. Let's just say it wasn't long after the curtain call for them to receive a standing ovation.
There is a great supporting cast of adults as well. Lexie Dorsett Sharp is equally intimidating and hilarious as principal Rosalie. Matt Bittner and Emily Borromeo get laughs every time they are on-stage as Ned and Patty. And all of the teachers and parents are great.
It's always wonderful to see something out of the ordinary at the theatre. I never would have guessed that School of Rock would be turned into a musical, but in hindsight it is so obvious. And Lord Andrew Lloyd Webber, of all people, has developed the concept into one of the most fun shows of his illustrious career. You'll be fighting the urge to dance along from beginning to end.
School of Rock: The Musical plays The Fabulous Fox Theatre in St. Louis through January 28. Tickets are available via MetroTix, and range from $35 – $115. For more information, visit fabulousfox.com or the official tour site at schoolofrockthemusical.com.
All photos © Matthew Murphy.