Review: 'Sandy Wexler' Starring Adam Sandler, Jennifer Hudson, Kevin James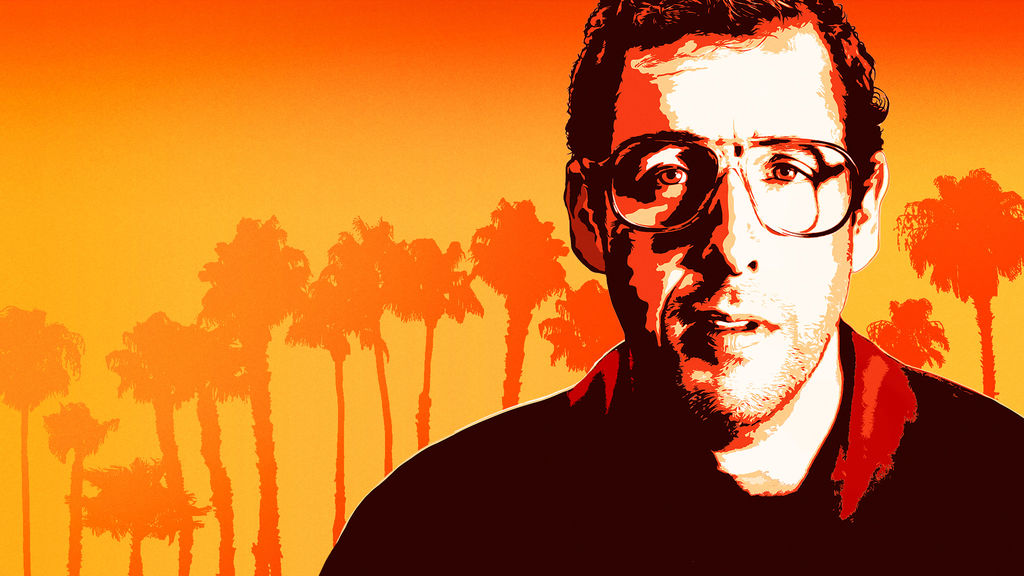 I get roasted all the time for my negative opinion of Adam Sandler movies. I am very critical of the actor for his lazy films, which revolve mostly around dick and fart jokes. That stuff may have been funny when I was in the fifth grade, but at 35 it's just annoying.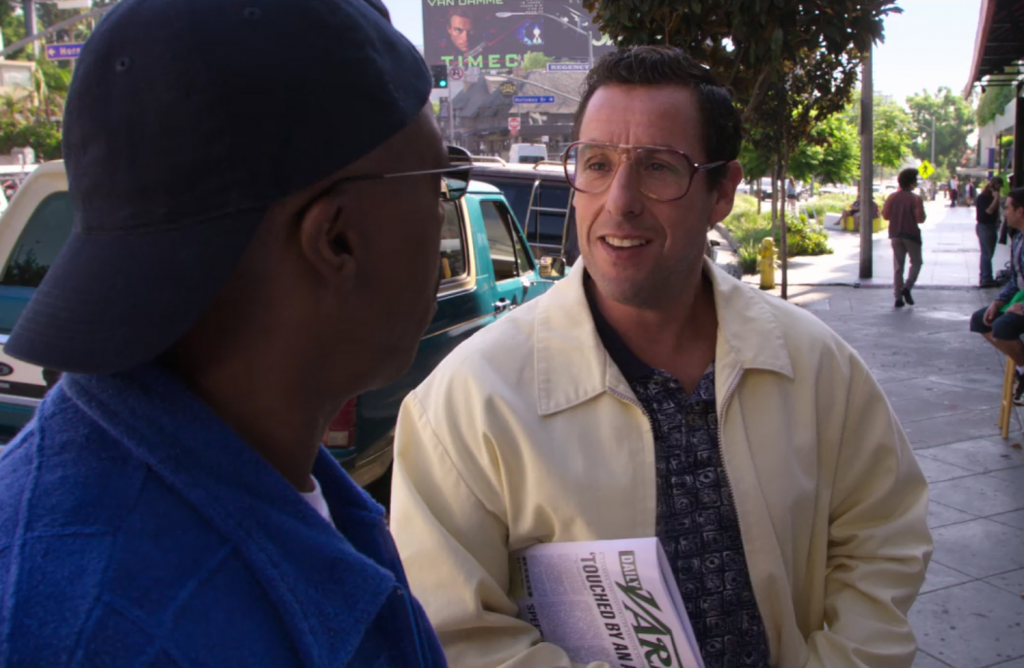 Honestly, I wish I didn't have that opinion, because Adam Sandler seems like a really cool person. He loves sports, seems to have a great sense of humor, and owns English Bulldogs. He would be a really cool friend to have – putting aside his movies.
In Sandler's latest Netlix film, Sandy Wexler, the comedian shows that he has some ambition left. I mean, the movie isn't great – but it's also not terrible. It kind of falls right in the middle. Yet given Sandler's last few films (The Ridiculous 6 and The Do-Over), it's a step in the right direction.
Wexler clocks in at just over 2 hours, which is long for a Sandler movie, but I actually made it through the entire thing without becoming aggravated and cursing at my television.
The film tells the story of a talent agent who buries himself into his career to the point that he has no life other than his seemingly worthless clients. Wexler is a frequent joke among Hollywood stars. Many refer to him as the guy who eats weird, the guy with the annoying voice, or the guy with the awful fake laugh. Unlike most Sandler characters, Wexler actually has some depth. The viewer feels sorry for the lonesome loser who finally finds his golden ticket in Courtney (Jennifer Hudson), an aspiring singer.
What works in the movie? The endless 90s-nostalgia. It's front and center in the movie, almost to the point that it's overkill. I am a 90s kid and love 90s music, but Wexler takes a good idea and drives it into the ground – over and over again. Another thing that works in the movie is Sandler and Hudson's chemistry. The pair work really well together.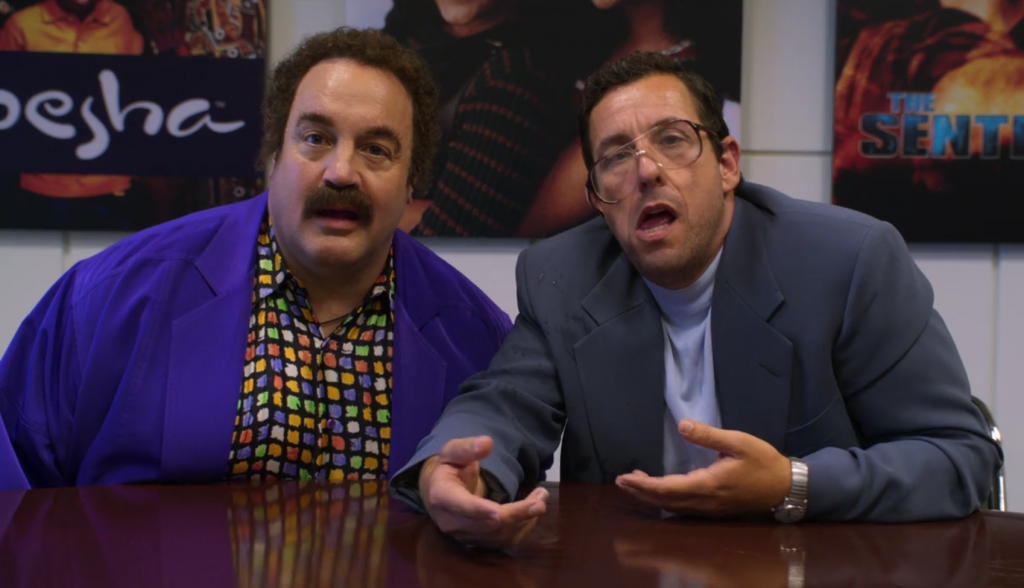 Of course with any Sandler movie these days, the usual suspects are tagging along. There's Kevin James as a ventriloquist; Nick Swarsdon as the annoying stunt-guy (the fact that Swarsdon actually draws a paycheck for acting is more idiotic than any Sandler movie itself); Terry Crews shows up as a pro wrestler; And Colin Quinn plays a stand up comedian who's not funny.
The best part of the movie for me was the first 15 minutes, packed full of celebrity cameos. From Vanilla Ice to Chris Rock to Judd Apatow, there are easily twenty cameos in the film.
Overall, Sandy Wexler doesn't break any new ground. But at the same time, it's not going to hurt Adam Sandler's career any more than it already has been. In fact, this could be the start of a big year for the former SNL funnyman. Sandler will appear in The Meyerowitz Stories, along with Ben Stiller and Dustin Hoffman. The film will debut at Cannes, a first for any of Sandler's films.
Sandy Wexler gets a C-.