Interview: Mark Campbell (Scar) Talks Disney's THE LION KING National Tour, April 19 – May 7 at the Fabulous Fox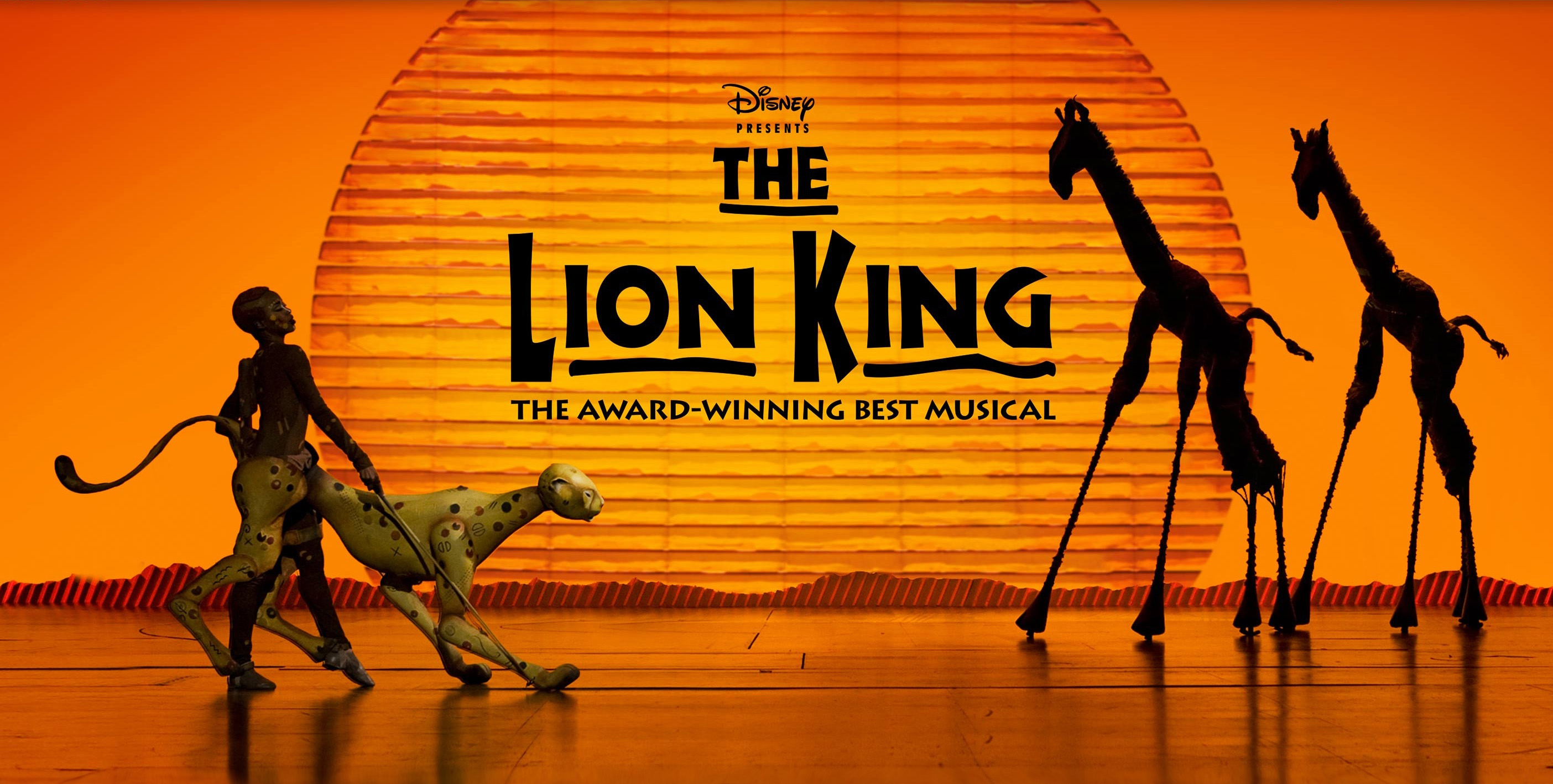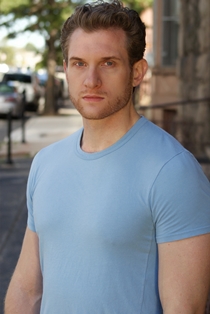 The last time Mark Campbell performed at the Fabulous Fox was during the national tour of Mamma Mia! several years back. But the theatre isn't his only favorite place to visit in town.
"The City Museum is absolutely one of my favorite places on planet. I try to get everybody to go because I think it's amazing."
Mark has been on tour with The Lion King for around nine months now.
"I'm loving it. I've been lucky enough in my career to do a lot of really crowd-pleasing musicals, but I have to say the way audiences respond to Lion King is really unique and amazing. And if you're going to do something for that length of time, doing something that has that effect on the audience, and is also really fun to boot, doesn't hurt."
This is far from Mark's first big tour. Aside from the previously mentioned Mamma Mia!, he also played the Phantom in the 25th Annual National Tour of The Phantom of the Opera.
"What I find in common with Scar and The Phantom is that I think, for both of them, their voice is a tool of seduction. For the Phantom, he's been trapped and he knows he's hideous. So it's the most beautiful thing about him. For scar, I think it's a tool for him to manipulate people with. I did spend a lot of time figuring out what scar sounded like for that reason, because I think it's one of the superpowers. He's physically frail, so his superpower is his voice."
When asked how some of these incredible productions compare to the current tour, he said,
"I'm pretty sure that Lion King is the biggest touring show of all time. It's just got such a massive cast, and in certain parts of the show – like during "Circle of Life –  almost everybody in the cast is on stage at once. I don't think there are very many theatrical experiences where that's true.  It's a giant, giant, beautiful show."
Mark has been a fan of the story since the 1994 animated film was released by Disney.
"I loved it. I remember the look of it was not like anything that I had ever seen before. And when I first found out I was going to be doing this, I actually went back and watched the re-release that Disney had done in 3-D. And I was transfixed; it's just so beautiful. And I think that's a tribute to Julie Taymor and the team, that they took what was a stunningly beautiful animated experience and translated it to a completely different visual look, that's every bit as unique in its own way. It's unlike anything else."
Not only did Taymor have the challenge of bringing a classic film to life, but also bringing a cast of animal characters to the stage. And that includes everything that comes along with their elaborate costumes.
"For an actor it provides a unique challenge because, for the first time in my career, you're basically handed a role and now you have two extra limbs. My costume has a tail, which is probably five feet long, and very heavy. It has a chain inside of it so you can control it, because it gets caught under things. And then you have this mask, which you have to decide when and how to use it, and make it look like it's a part of you. So that's a challenge I had never experienced before as an actor."
The tails and masks of the lions are brought to life by the actors with motors and controllers, which are hidden from the audience.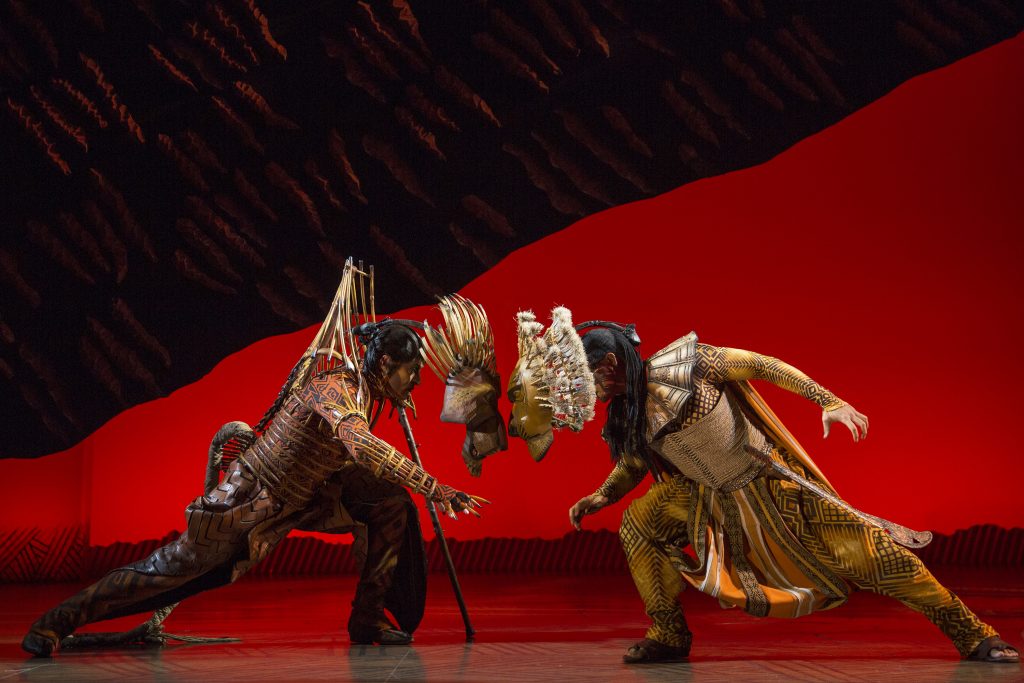 Gareth Saxe as "Scar" and Gerald Ramsey as "Mufasa" face off in THE LION KING North American Tour. ©Disney. Photo by Matthew Murphy.
"If I do my job right when you're watching the show, you shouldn't have any idea. But I have a motor and battery on each hip, and then there's a cable that goes to my right hand. I have two leavers; one which controls the up and down, and one that controls the nodding movement. So the idea for me is to make it look like an organic part of my body whenever I use it. And I actually use it a lot, because I figure if I'm going to be carrying around a forty-pound costume, it ought to add to the show! It took me quite a while to really have it feel organic, but it's a beautiful tool for the actor. It really is like having another limb to emote with, and to bring your character to life with."
There have been many actors in the role of Scar over the years – from Jeremy Irons in the animated feature, to all of the actors on tour and on Broadway (Lion King is the third longest running show in history). And Mark gets to make his unique impression as the iconic villain.
"The thing that's very interesting about Scar is, unlike any other character I've ever played, and that I've ever seen really, there are so many ways to play the character and have it work. I can honestly say that every person I see play the role is just completely different. So you have the challenge of honoring what Jeremy Irons did in the movie, because he was amazing. But Scar has a lot more to do in the stage version. For me, I had a particularly unique set of challenges because I am very, very tall – and very, very big. And you have to ask if Scar is not going to challenge Mufasa, why is he not going to challenge him? So I decided that my Scar had a limp, and when he realized he couldn't be a physical power, he became as pretentious as possible. My accent is very elevated, and his whole stage demeanor is almost like he's in a restoration comedy in the midst of everything else. So he's a scary character, and when the veneer that he's put on of charm and Britishness wears away is when the audience sees just how scary he really is."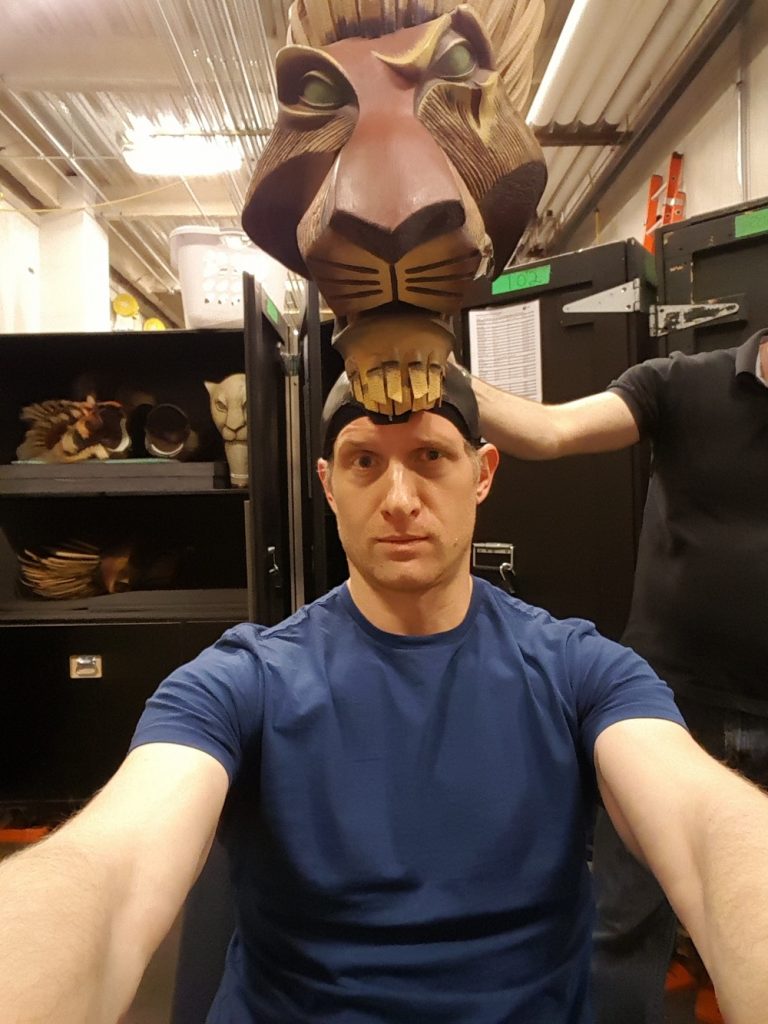 The Lion King isn't Mark's first Disney show. He also played the Beast himself in a production of Beauty and the Beast at the Tuacahn Amphitheatre in Utah.
"Beauty and the Beast remains one of my favorite stage shows. I think it is a beautiful and perfect old school musical."
And much like with that show, The Lion King has some of the great music and songs of any production around.
"If you do it right, it becomes another character in the show. The score for Lion King is far more than just background music, and it really informs and colors every single scene."
Those familiar with the animated film can expect to hear the songs they know and love. And as an added bonus, theatre-goers will learn more about the characters they've welcomed into their living rooms all these years.
"I think there's much more character development, and it's a richer storyline. Another big change is that Julie, the director and designer of the show, felt the importance of the powerful female characters could be stronger. And so in our show, Nhala (Nia Holloway) is a much stronger character, and has a much more interesting journey to help win the day. And Rafiki, who is the wise baboon Shaman in the cartoon, is a strong and powerful woman in our show. Buyi Zama does a brilliant job of bringing her wisdom and her humor – and of course her voice – to the role. She's the lead singer on "Circle of Life," and I guarantee you that no one who has seen the cartoon and loves it has experienced anything like the first five minutes of our show. I think the first five minutes of Lion King is arguably the most spectacular and beautiful moment in the history of musical theater."
Disney's The Lion King plays the Fabulous Fox Theatre in St. Louis April 19 – May 7! Tickets are $55-$199, and available at MetroTix and the Fox Theatre Box Office. For more information, visit fabulousfox.com or the official website for The Lion King.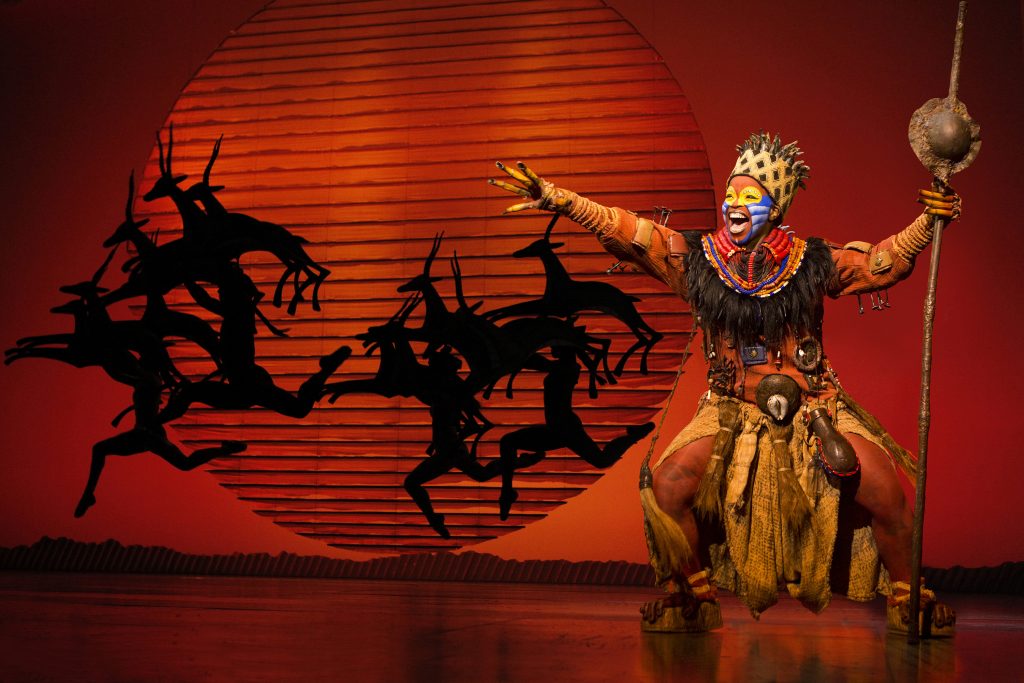 Buyi Zama as "Rafiki" in THE LION KING North American Tour. ©Disney. Photo by Joan Marcus.