Review: *repeat repeat Plays Delmar Hall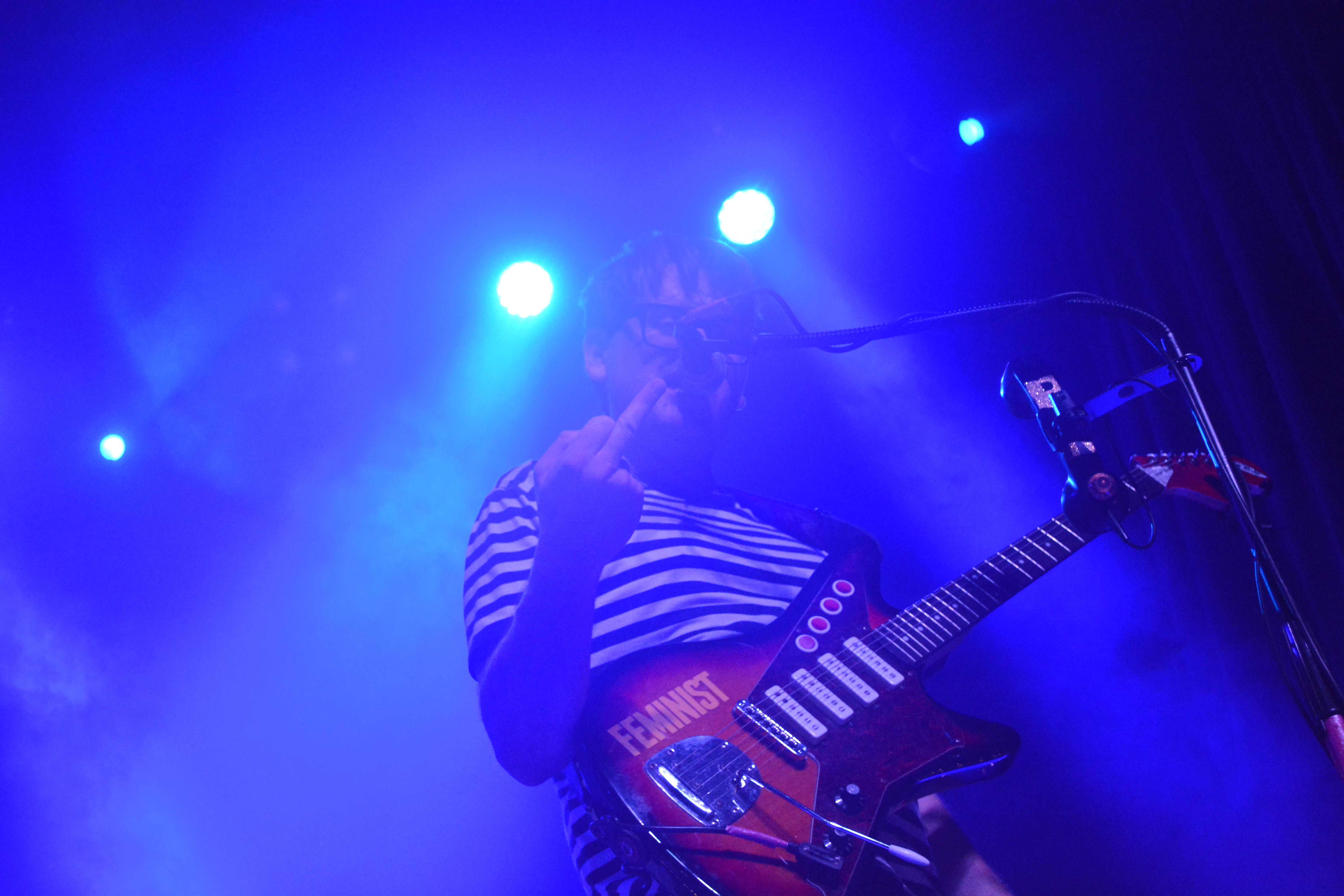 A Special Interview/Review from Khararr Alkhuzai
Despite being relatively new, *repeat repeat has been steadily gaining notoriety in the endlessly saturated indie scene by bringing a unique sound and energy. Their sophomore album "Floral Canyon", has only solidified their place as a band one should keep an eye out for.
The two remaining founders, who consist of guitarist/vocalist Jared Corder and keyboardist/vocalist Kristyn Corder, integrate the sounds of the coast into their garage and bring forth their surf pop/garage rock sound to the stage.
Coming from a musical background, Jared has always known that is what he ultimately wanted to pursue.
"I don't have a backup plan or a plan B, this is all I've ever done" says Jared. "I kinda set it up that way… I knew that if I couldn't make it as a musician I'd still be in music."
Kristyn, even while coming from a family where music was constantly a part of everyday life, only recently saw it as a career option. Growing up around a singing mom who cited that "A singing heart is a happy heart" and a dad who raised her to be really into The Beatles, music was instilled into her at a young age and never left. With a performing arts degree, she was interested in being surrounded by music but it wasn't until she was asked to join *repeat repeat, that she saw herself being in a band.
On their December 16th show at Delmar Hall, *repeat repeat showed St. Louis their talent once again. As the opening acts finished up their set and stage hands started setting up, the people trickling into the pit on front of the stage was notable. The concentration of people not only rose, it was visibly teeming with energy. Excited murmurs were exchanged between friends and even strangers in anticipation of *repeat repeat. After a very thorough and precise sound check, *repeat repeat started the set with the energetic and fun "Plugged In". Recognizable by the first few notes to fans, people already started dancing and grooving to the high paced drums and and electrifying synth.
The intoxicating brandishing of the voices of frotman Jared and keyboardist Kristyn sent endless waves of delight throughout the entire set, alongside catchy choruses and introspective lyrics. Anyone could tell that the members were feeding off the crowds energy, and translated it into their playing during the hour long set. *repeat repeat was one of the few bands whose live shows are on par with the studio recordings in terms of sound. This consistency of the music shows the authenticity that the band wants to bring to its listeners.
"To me it's not about the money or about the fame, when I could wake up everyday… and all i have to do for my job is music that's when I feel like I made it," voices Jared. "I think we are getting close, I don't think we are there yet."
All Photos from Khararr Alkhuzai