Preview: Smino To Play Delmar Hall December 23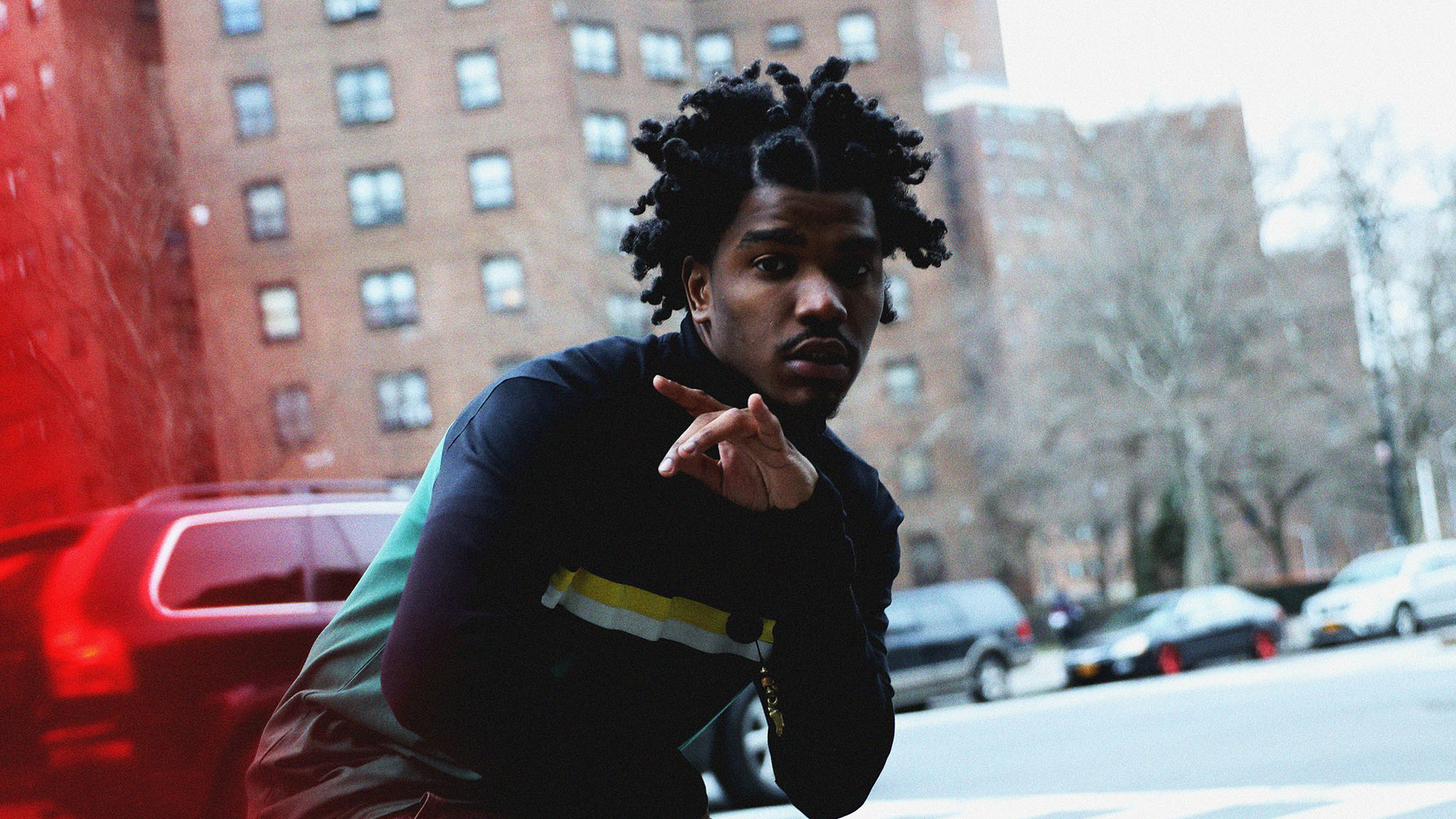 Smino is bringing the loyalty home for the holidays and gifting his hometown of St. Louis with "Kribmas"
as he returns for a performance at the Delmar Hall. The St. Louis native is deeply rooted in his original
camp and feels the most pride and priority when performing for his city. Smino has been hitting the road
hard this year in promotion of his newest album "blkswn", with nationwide treks on the "Swanita Tour",
the "CTRL Tour" with SZA, and T-Pain's "Acoustic Tour". On his ride to fame, he has carried St. Louis with
him and undoubtedly will be saving the best for last as he closes out an incredible year at the Delmar
Hall on Saturday, December 23rd.
Chris Smith Jr., now known as Smino, is a St. Louis native that started his roots in the Ferguson area. His
tenacity and talent for music was evident from a young age, which was destined from music fluencies
bred through his family of gospel, jazz, soul singers, and musicians. This also created an environment to
nourish his talents by learning drums at age seven, performing at Church, and utilizing a home studio as
a haven for self taught production, creative writing process, poetic flow, and rapping. A mutual passion
brought Smino and close friend, collaborator Bari Allen together to form rap duo "Young Dumb and
Outta Control", but Smino left the creative stagnancy of St. Louis for the fresh fluidity of Chicagos'
thriving music scene. He wanted to lift the gateway higher for his city and sacrificed sleeping on a tiny
Studio floor in pursuit of his dreams. Crashing on the studio couch paid off as he began forming his
collective team with manager and engineer Chris "Classick" Inumerable and producer Monte Booker.
The tragic death of Mike Brown in his hometown and his collaborations with team members fueled his
experimental soothing gospel blend, mirroring the righteous and ratchet conscious projects of the "S!CK
S!CK S!CK" mixtape and "Blkjuptr" EP. His talent was immediately appreciated with collaborations from
Noname and Saba, and touring alongside Mick Jenkins on his "A Quest for Love Tour". He released his
debut album "blkswn" on March 14, 2017 to pay homage to his city of St. Louis, the "314". Following the
positive boom of the album, he toured with his collective team of "Zero Fatigue" for the "Swanita Tour",
followed by the "CTRL Tour" with SZA, and the "Acoustic Tour" with T-Pain.
Smino says that he receives a lot of shock value reigning from St. Louis and preconceived perceptions
that the city would produce a more street heavy rap artist. He believes that St. Louis is such a "coin toss"
on the artistry it could produce. He distinguishes himself separately from the hip hop community by
floating effortlessly on waves of rapping to crooning vocals, over varying jazz- funk- soulful sounds that
are the reflections of his varying truths in life. He has referenced the abundance of decaying vacant lots
in St. Louis with one single occupied home on a street as a metaphor for the cities creative scene. Smino
believes St. Louis is thriving with artists, but are lacking the resources to encourage development. This
became his driving force to escape the stagnancy of a city he loves and push himself into the
uncomfortable new avenues a big city could offer, which meant sleeping on studio floors. He found the
community or tribe of creatives' in Chicago when he formed "Zero Fatigue", which is a statement name
reflecting their relentless mindset and hunger for their craft. He references the influence a big city had
on him in his collab with Monte Booker called "Kolors"- with a verse of "Since I left the Lou/ Life aint no
black and white/ Beautiful peepin the different kolors". This could be a reference to the new creative
outlets in Chicago or even possibly a relief from the white and black segregation he suffered growing up
in Ferguson. He salutes Nelly for instilling the values of representing St. Louis with pride and always
carrying his city on his back through the journey. He's proud to represent St. Louis and channel all of its
possibilities to the next generation.
No matter where Smino's success has taken him on this journey, there is no place like home for the St.
Louis bred artist. The Delmar Hall will be booming with anticipation from loyal Lou fans, ready to
welcome him back just in time for "Kribmas". The show opens doors at 7pm and begins at 8pm. Ticket
options can be viewed on Ticketmaster.com