Review: 'On the Basis of Sex' Starring Felicity Jones, Armie Hammer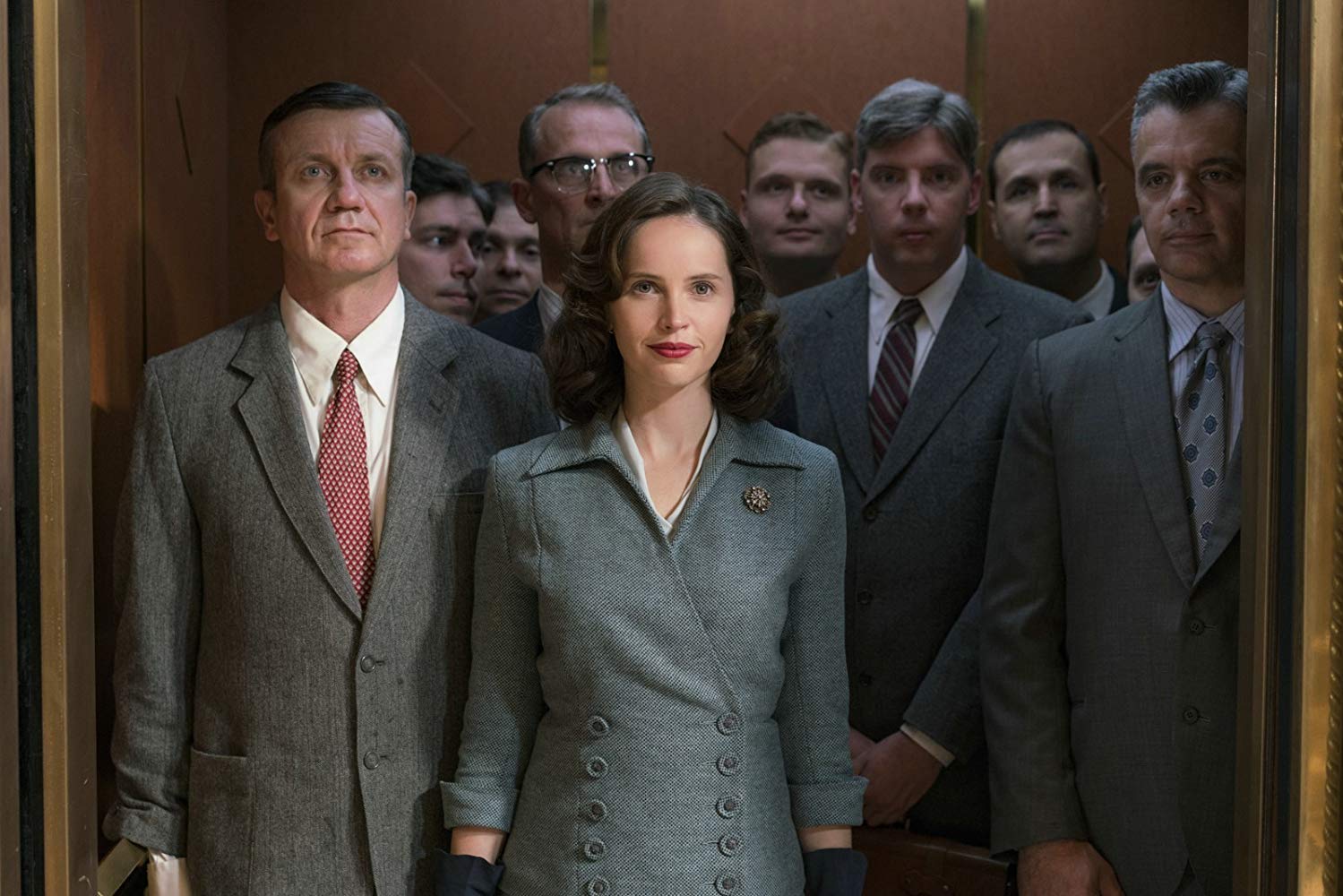 2018 seems to have been quite a year for Associate Justice of the Supreme Court, Ruth Bader Ginsburg. Her memoir, My Own Words, was published in August and became a New York Times bestseller. At the beginning of the summer, the documentary RBG was released to much praise. Now we have On the Basis of Sex, a Hollywood version of the hardships Ginsburg faced when challenging the country to change its gender-biased laws.
Directed by Mimi Leder and produced & written by Daniel Stiepleman (Ginsburg's nephew), On the Basis of Sex follows Ginsburg (a fantastic Felicity Jones) through her time at Harvard Law School in the 1950s where the school is comprised of ninety-nine percent men. She's the top of her class, but it's established very early that nobody wants her (or any woman, for that matter) there.
"Ladies, let's go around the table and report who you are and why you are occupying a place that could have gone to a man," Sam Waterston's condescendingly asks at the first year student dinner early in the film. Waterston (who I'm used to seeing in a more endearing role) portrays the dean of Harvard and does so brilliantly. Paired with Stephen Root's Professor Brown, they both fill the physical antagonistic role needed, though the real challenge in the film is much bigger than them personally. It's society and how the it's being governed by thousand year old laws that don't treat men and women as equals that's the problem, and Ruth is going to be the catalyst that triggers those changes.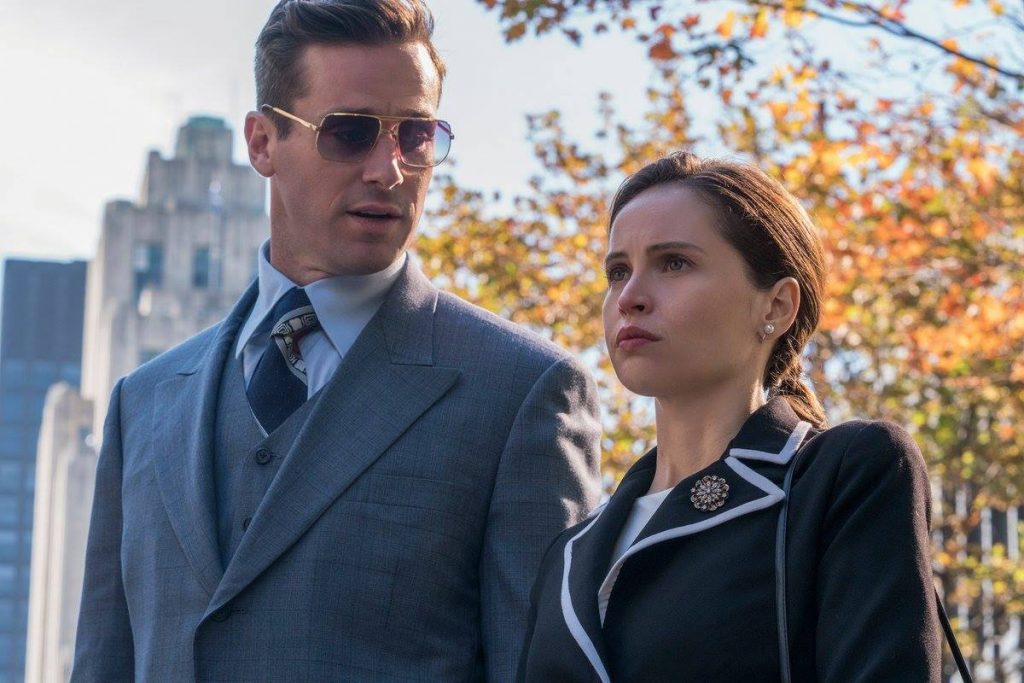 Back home she has a hopelessly devoted husband (Armie Hammer) who's a second year student at Harvard and supports her through thick and thin, despite the difficulty of the challenges she faces. Their love for one another is apparent and Jones and Hammer make it believable. When he falls ill, the film shows us just how tough Ruth is too, as she attends both his and her classes to keep him up to speed with everything. She even types his papers for him while he speaks his thoughts to her – all of which she does while taking care of him and their infant too.
The film skips the 1960's and moves right into the 1970s after Ginsburg settles on teaching gender equality and women's rights classes when no law firm would accept her for the sole reason of being a woman. From here, she finds the case that would jump start her agenda to make the radical changes needed in the country for fair and equal opportunities for men and women alike. She meets with a quirky but smart ACLU lawyer, Mel Wulf (Justin Theroux) who helps streamline the process along. Kathy Bates also graces the screen as Dorothy Kenyon, a female lawyer who was trumped when trying to change the law several years prior.
At two hours and five minutes, the film does feel a bit long in the middle, but when it reaches the courtroom in the final act, it's as intriguing as any good courtroom film. Felicity Jones was perfectly cast and comes into her own as Ruth Bader Ginsburg. In one pivotal scene with her daughter Jane (Cailee Spaeny), I swore I saw a twinkle in her eye as she embraced the thought of a better, more-equal world for her child and her generation.
B