Review: Men Are From Mars – Women Are From Venus LIVE! (Playhouse @ Westport)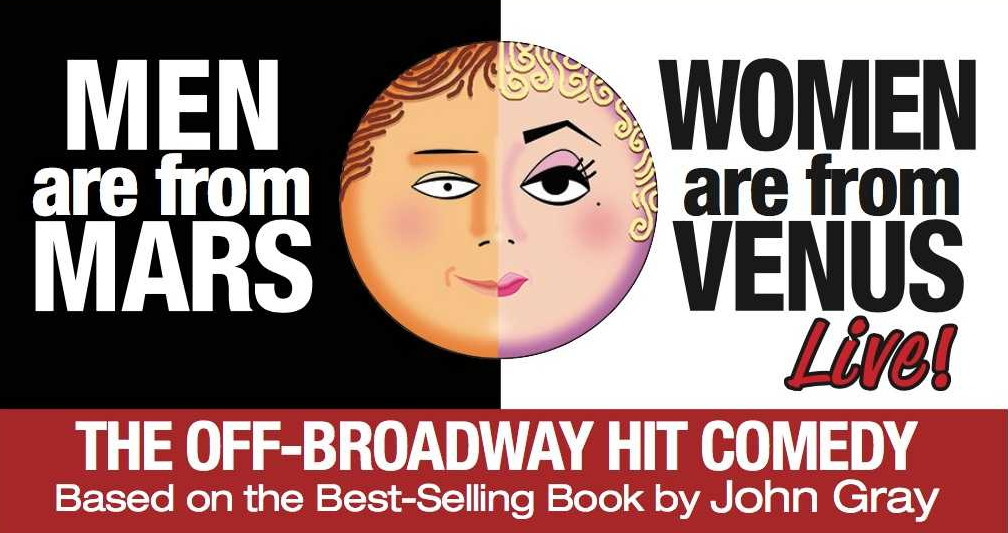 Surely most everyone has heard that, "Men Are from Mars, Women Are from Venus." What they may not realize, however, is that expression comes from the title of a book published in 1992 by Dr. John Gray. It's a metaphor for the differences in how men and women think. In short, they may as well be from different planets. For over twenty-five years, Dr. Gray's best-selling book has helped men and women understand one another, and figure out how to live together instead of be torn apart. And now couples can experience these lessons together, with a date night full of laughs.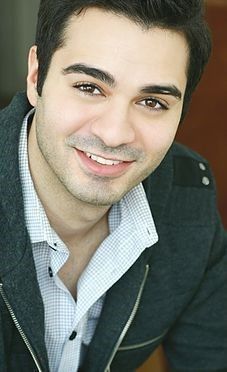 Men Are From Mars – Women Are From Venus LIVE! is a one-man show starring Amadeo Fusca, who takes audiences on a hilarious journey through his relationship with his wife. Using several relatable anecdotes, Amadeo explains just why men and women think – and act – so differently. With the help of Dr. Gray (through a couple of short and cleverly edited videos), he makes the science of the book easily understandable – and a whole lot of fun.
When it comes to a one-man show, not only do you have to have something interesting to talk about, but you also need a lot of energy to keep things interesting. And the energy department sure is familiar with Mr. Fusca. The actor is a fantastic raconteur, lively regaling the audience with stories of early dates with his wife, life with children, and the situations where their wires inevitably kept crossing. Like much great comedy, the topics are so funny because they are real. Everyone can relate to something – if not everything – they are hearing. Amadeo's animated delivery, manipulating his voice and body language to play all of the characters in his stories, is really fun to watch.
If Amadeo seems familiar, you might have seen him in film or television. The actor recently appeared in an episode of Marvel's Daredevil on Netflix, and HBO's Boardwalk Empire.  But after seeing this show, there's no doubt in his comedic strengths. Previously, Amadeo has performed stand-up, sketch comedy with the Upright Citizens Brigade, and participated in the Friars Club Roasts of Jack Black, Dennis Rodman, and Ricky Schroeder. He has a great stage presence and delivery, and it's no wonder why with all of his experience.
What really speaks to the talent of Amadeo Fusca is that I have no idea whether or not the stories he tells are real. Of course, these stories are real to a lot of people. And after all, this is theatre and Amadeo is an actor. But for the time he was on stage, I never doubted him for even a moment. He either wrapped the show and script around his real-life experiences, or he is simply one hell of an actor. In any case, he does a brilliant job with the material and makes it fun and approachable.
The performance I went to over the weekend was packed. There were couples ranging from recently dating, all the way up to more than fifty years of marriage. Seeing the diversity of the crowd was amazing, proving just how relevant the subject matter is. And what was even better was watching how much fun everyone was having. Young or old, man or woman – it doesn't make any difference. The show talks about life, and truth, and is a hilarious way to learn more about one another.
Men Are From Mars – Women Are From Venus LIVE! has performances at the Playhouse @ Westport through May 7. For a full schedule and to purchase tickets, visit MetroTix.com. For more information about the show, visit playhouseatwestport.com.