C2E2 2017 Recap: The Cosplaying Photographer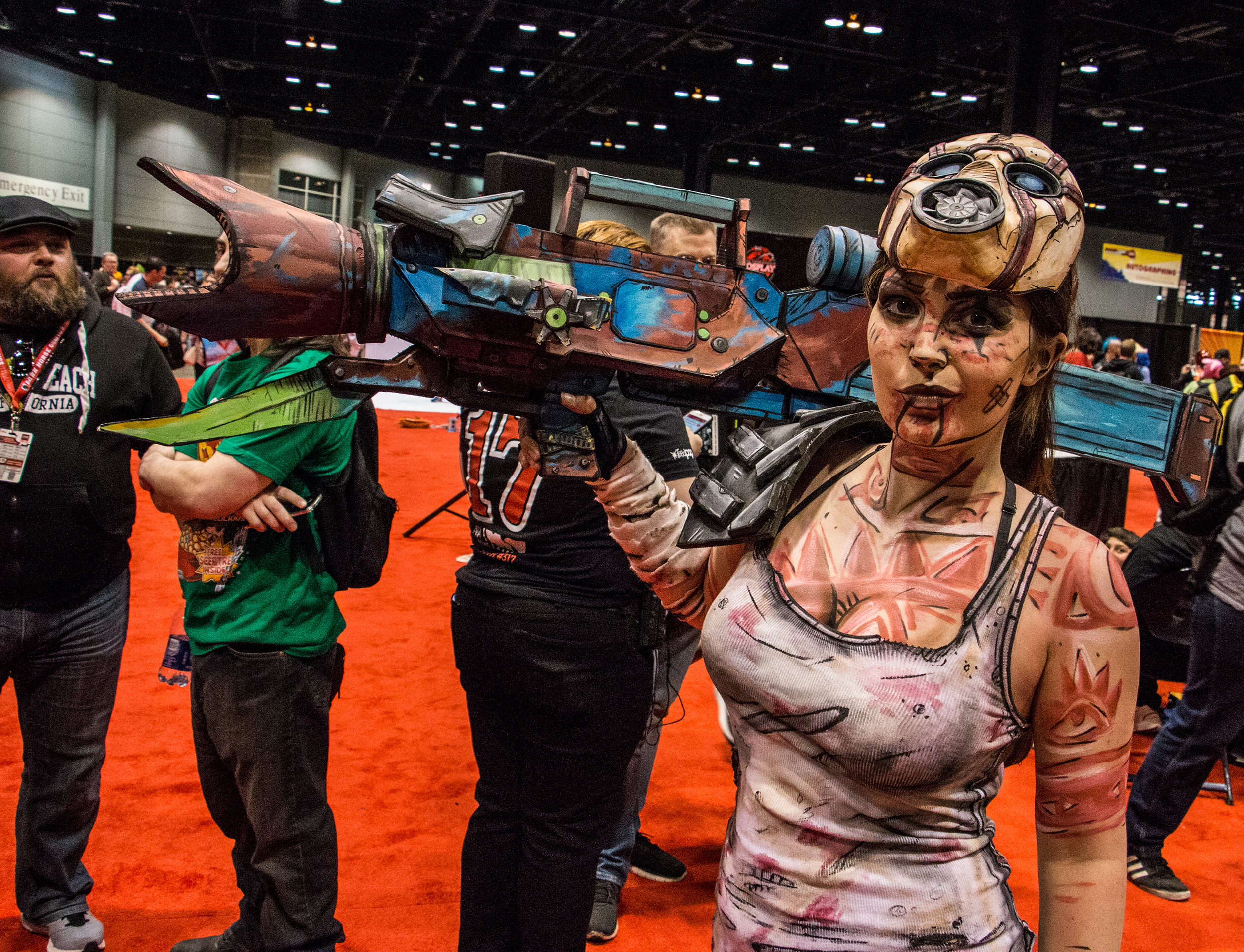 Before you ask, the lovely "Psycho" from Borderlands above is not me. I'm the Vault Dweller on the right, standing next to the talented Victori Belle.
When it comes to conventions, I'm far from a veteran. Until this year, I hadn't been to any con outside of St. Louis. My dreams were always much bigger of course, but I was always hesitant to expand my horizons. Watching live streams and video coverage from events like San Diego Comic Con, Star Wars Celebration, PAX, E3, and so many others made me into a parasite, a consumer of the con experience with nothing to contribute.
Unfortunately, like so many others, I had it all wrong when I did go. I clutched onto a shallow experience, taking photos and blowing all my money on art and books. But I never really engaged, or put myself out there. I held myself back out of fear, and that way of thinking made me feel hollow. Until now, my con experience was never complete. But thanks to some awesome people, all that has changed – and I may have found exactly what I need to put myself together and become whole.
Last weekend at C2E2 2017 absolutely exceeded all expectations and hopes for a fantastic con experience.
FRIDAY
First on my list of people to thank are Kevin Brackett and Justin Staggs. Kevin has given me a wonderful opportunity to spread my wings, and I can't thank him enough for it. And Justin was the best tag-team partner I could have asked for in this adventure. I am honored to work with both of them, and call them friends.
Justin and I weren't able to get up to Chicago for the first day of C2E2, so I'll keep this part short and sweet. The biggest reason I bring it up is that on Friday morning, the day before I'd be at my biggest con so far, my Pip-Boy slipped into what I like to call a power coma. More specifically, the OS would not load and thus I had a glorified arm-weight with some lights on it. Still a pretty cool arm-weight, but I loved blasting Diamond City Radio to draw people in.
I contacted Think Geek and their wonderful customer service was more than helpful. They agreed to completely replace the unit as soon as they heard the problem I had experienced. Unfortunately with the timing, that meant I wasn't going to have an operable Pip-Boy at the con.
We set out on the journey late in the afternoon, so we arrived in the city around 11p.m. Despite all the awesomeness we missed, it was still a great evening. We arrived at our Airbnb location, only to find an entire intersection consumed by a TV shoot! We weren't able to get word on what exactly was being filmed, but the lights and smoke effects made us think it was something along the lines of Chicago P.D. or Chicago Fire.
Our host Tricia couldn't have been nicer, and her apartment was in an amazing location. Upon her recommendation, we decided to officially kick off our weekend with a walk down to the local bars Thalia Hall and the Punch House. I can't say much about the bars, but we did meet two amazing people: Carlos and Talia. Carlos is a very talented street photographer from Bogotá, and Talia is an ER doctor from Canada. That's right, the night before we go to a comic convention to celebrate fictional heroes, we run into a real life hero! It's also funny how the first people we meet and spend time with in Chicago aren't only not from Chicago, but they're not even from the United States!  They were kind enough to invite us along for the rest of their bar crawl to finish the night. Carlos shared his unique insight into the city he'd been living in for the past five years, and we had a great time.
Time to rest up for the long day ahead.
Next: Saturday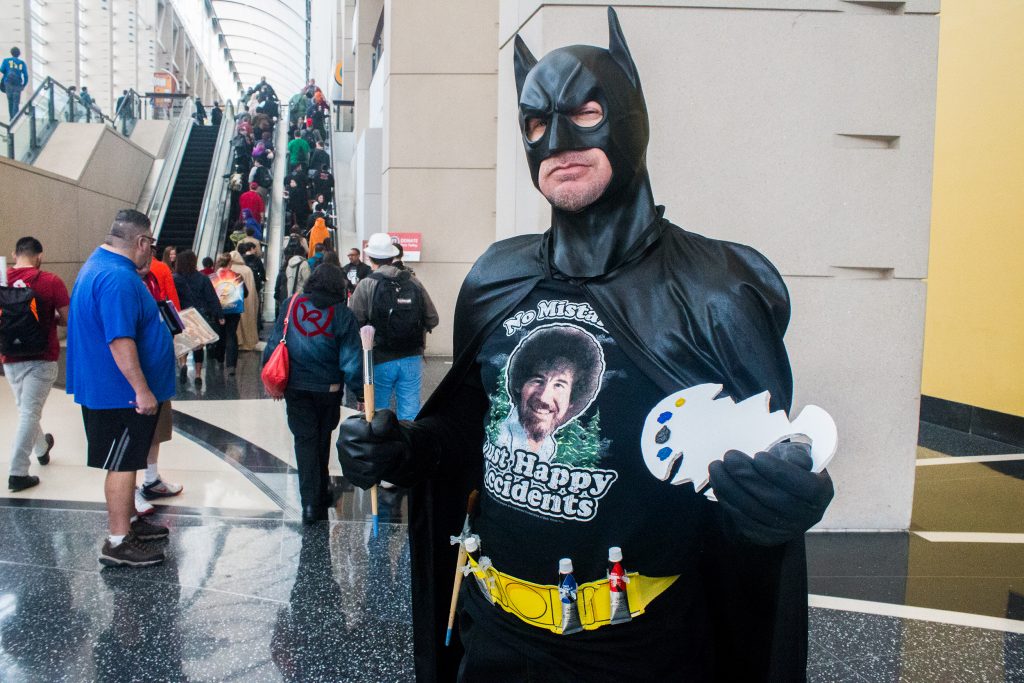 I leave you with Bob Ross as Batman. Because why not?