Review: Janet Jackson Performs at Chaifetz Arena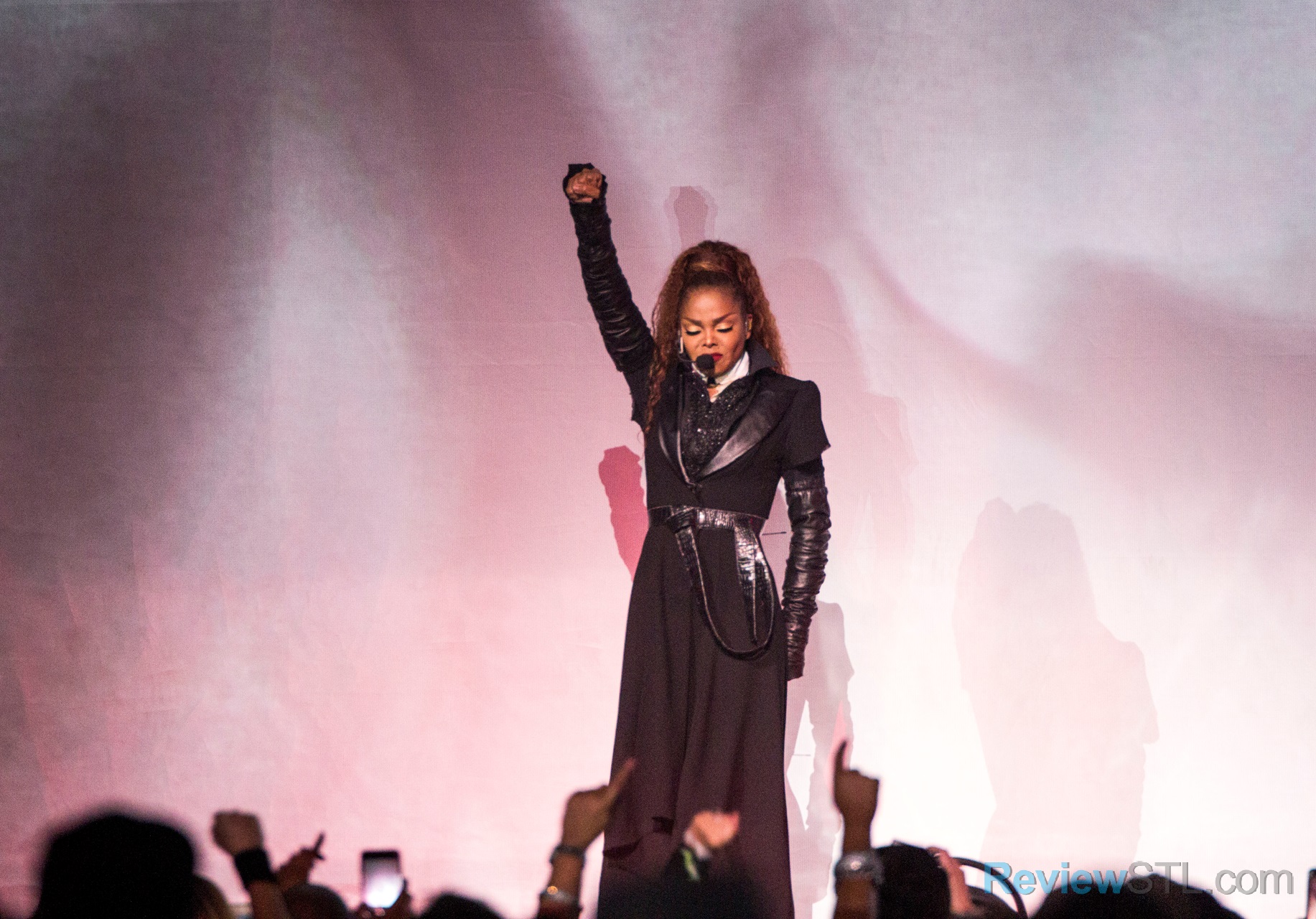 Janet Jackson's State of the world Tour hit the Chafietz Areana this past Saturday.  The show was beyond packed before Janet hit the stage at 8:30 p.m. The show started with a presentation of the racial issues ie. Police Shootings, LGBT Hate Speech, and other issues within America today. It was all uphill from there.
Janet performed songs that were written when she was 19 years old. She is one of those artists that you don't miss, if she comes to your town. Everyone grew up with the Jackson's. I'm glad that we had a chance to reminisce with Janet and reminisce we did.  Janet hit all the right notes.
I remember when, MTV and BET basically only played music videos and I remember seeing Janet and Michael Jackson's videos and hoped they played over and over. These were the pre-internet days. The 50+ foot screen built into the set showed all of the songs music video's while she performed. There were 8 or so background dancers that Janet partied with on stage. Janet hasn't lost it.  If that's what your thinking, I saw so much Michael in her choreography. It was
amazing! I really feel like I caught a glimpse of how Mike performing. She put on a great show!
Jackson played to the crowd by blowing kisses, waving or just speaking to the crowd. I'm happy that I was able to see a pro in the game! While Janet's promoting
"Unbreakable" on the tour, she will in total hit 56 cities in America and Canada.
Janet Jackson's "Unbreakable Tour" gets an A.
All Photos by Chris Williams