Review: He Said/She Said: Foo Fighters 'Concrete & Gold'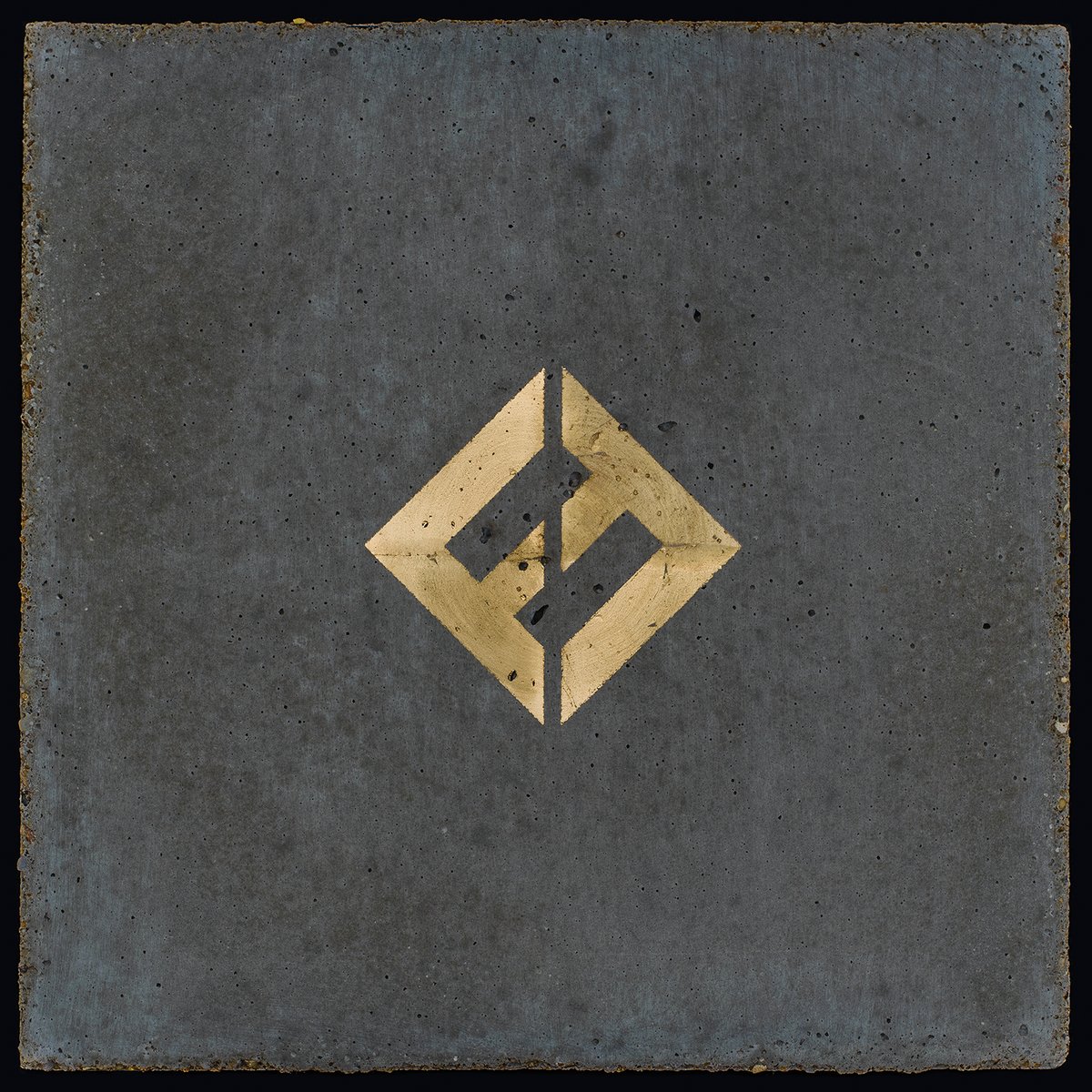 He Said/She Said
With one of the more highly anticipated rock albums of the year dropping, why not enlist the help of one of KSHE-95's on-air personalities, Lauren Elwell, otherwise known on air as Lern. While I put my two cents in on the new record, Lauren also contributed her review. You can catch Lauren on KSHE 95 during your morning drive and afternoons.
He Said
It's hard to argue that there is a bigger rock band on the music scene right now than the Foo Fighters. The band's latest release 'Concrete & Gold' isn't going to bring anything new to the table, but it's still a hell of a good album. The album is Foo's second number one album and ninth overall.
Frontman Dave Grohl and the boys enlisted pop producer Greg Kurstin, who has also worked with Adele, Katy Perry, and most recently Liam Gallagher and Beck to produce. If you think having a producer known for poppy sounds could possibly take away from Foo's hard rock sound, think again. The first single off the album, 'Run,' may be the best track on the album. It's fast and hard hitting, just like the Foo Fighters fans have come to know and love.
While the band's seventh and eighth albums could be considered more concept than anything, 'Concrete & Gold' is straight power. Grohl did enlist Justin Timberlake on backing vocals on a track, while also getting Paul McCartney to play drums on the track 'Sunday Rain.'
Given the state of the country, some may have thought Grohl and the boys would go for a statement album, but luckily Foo's have stayed away from political statements on their ninth effort. Grohl did say that the opening track 'T-Shirt' is a reaction to the political mood, although it's pretty hard to tell besides for the fact it's loaded with references to right wing bands.
The songs on the album range from love songs to storytelling songs. Fans get songs that they can sing along to, much like the track, 'The Sky Is a Neighborhood.'
The tracklist of 'Concrete & Gold' is steady. There is depth to this album. In the end, the only thing the album seems to lack is heavy rock sounding songs Foo fans have grown accustomed to over the years. 'Concrete & Gold' sometimes comes off sounding more like a Beatles album and less like a Foo Fighters album, which if you're a Beatles fan, that's just fine. All in all, the Foo Fighters have created a good, but not great record with 'Concrete & Gold.'  Being a fan of The Beatles, as well as John Lennon and Paul McCartney solo material, this album resonated with me. It may not have been the hard rocking Foo Fighters album I had expected, but it ultimately lives up to most of my expectations of a solid rock record for 2017.
Foo Fighters' 'Concrete & Gold' gets a B.
She Said
By Lauren Elwell  
The Foo Fighters have released their ninth studio album and it's called 'Concrete & Gold.' We, in the radio business were greeted earlier in the year with the first single, 'Run' which proved to be a release for all of us agitated by the political climate in our world at the moment. I don't know about you, but I would crank this song and run my heart out after watching the news all freaking day. This first earful into what could come for this album was HOPEFUL – I loved the buildup, the drums and the de-stressing screams! My ears perked thinking this new album would be the heaviest yet for the Foo Fighters (spoiler alert – it's not.)
Music is supposed to be an escape and that is exactly what this new record is: a fresh perspective from a well-loved rock band who just wants its audience to get out of whatever is bothering them at the moment.
Secondly released was 'The Sky is a Neighborhood' and in my opinion wasn't received as well as the first single but definitely shined a light on what the band is capable of, still in 2017. There is a certain 'freshness' the Foo Fighters are playing with: harmonies, mood changes in tempos, throat-shattering screaming and lyrics that are relatable and honest. They even have 'pretty songs' like "Dirty Water" where you can hear the softness in Dave Grohl's voice which ranges all over the vocal spectrum. The line, 'I'm a natural disaster, you're the morning after all my storms' is one of the most romantic and poetic lines I've heard in a while and it's so relatable! This song reminds me very much of "Walking After You" from their 1997 album, 'The Colour and the Shape' with its simple tone.
Something the band has always done really well is make music videos for their songs. This album has already blessed us with two and in pure Foo Fashion they're odd, hilarious and memorable.
What is so great about the Foo Fighters, and in my opinion why I think they are so well-liked by the masses, is because they know how to balance themselves. I think they write very deep, beautiful songs with meaning and yet can take a serious project and add humor to it. Who doesn't want to be best friends with this band? You want to drink a beer with Chris Shiflett, go to a record store with Taylor Hawkins, BBQ with Dave Grohl, talk with Pat Smear into all hours of the night, make out with Rami Jaffee and spoon Nate Mendal. (Everyone feels this way, right? This is not just my fantasy?) The deal is, you can try to hate this band but you're probably an asshole if you do. They make good music and have great souls.
Honestly, the record is new but nothing is really that new – the love we have for this band and the professional musicianship is still there but the attitude of the record is different – I feel like this is the first time I've heard even a scrap of politics inside a CD jewel of a Foo Fighters record, but then again, I am older now and more present and curious about points-of-views and it sounds like the guys in the Foo Fighters are too. I like it. Is it my absolute favorite Foo Fighters album? No, because each record has that 'something' which makes me a fan, over and over again. This one for me will be my political Prozac in a world gone mad…this record will drive me to Dave's house and let me escape as I need to.
My favorite tracks:
'Run' – it's my favorite single by any artist for 2017. It's heavy, it's emotional, I have cranked it in my house and tried to drum the entire song with it blaring in headphones…
'La Dee Da' – just a cool song. I love the chorus and the pause of 'Dear God' – it's almost poppy!
'Sunday Rain' – there is something very 'Beatles' about this one…very trippy, very sexy.
RATING: 8/10 – pick it up and experience it! Let it grow on you.