Review: Billy Joel at Busch Stadium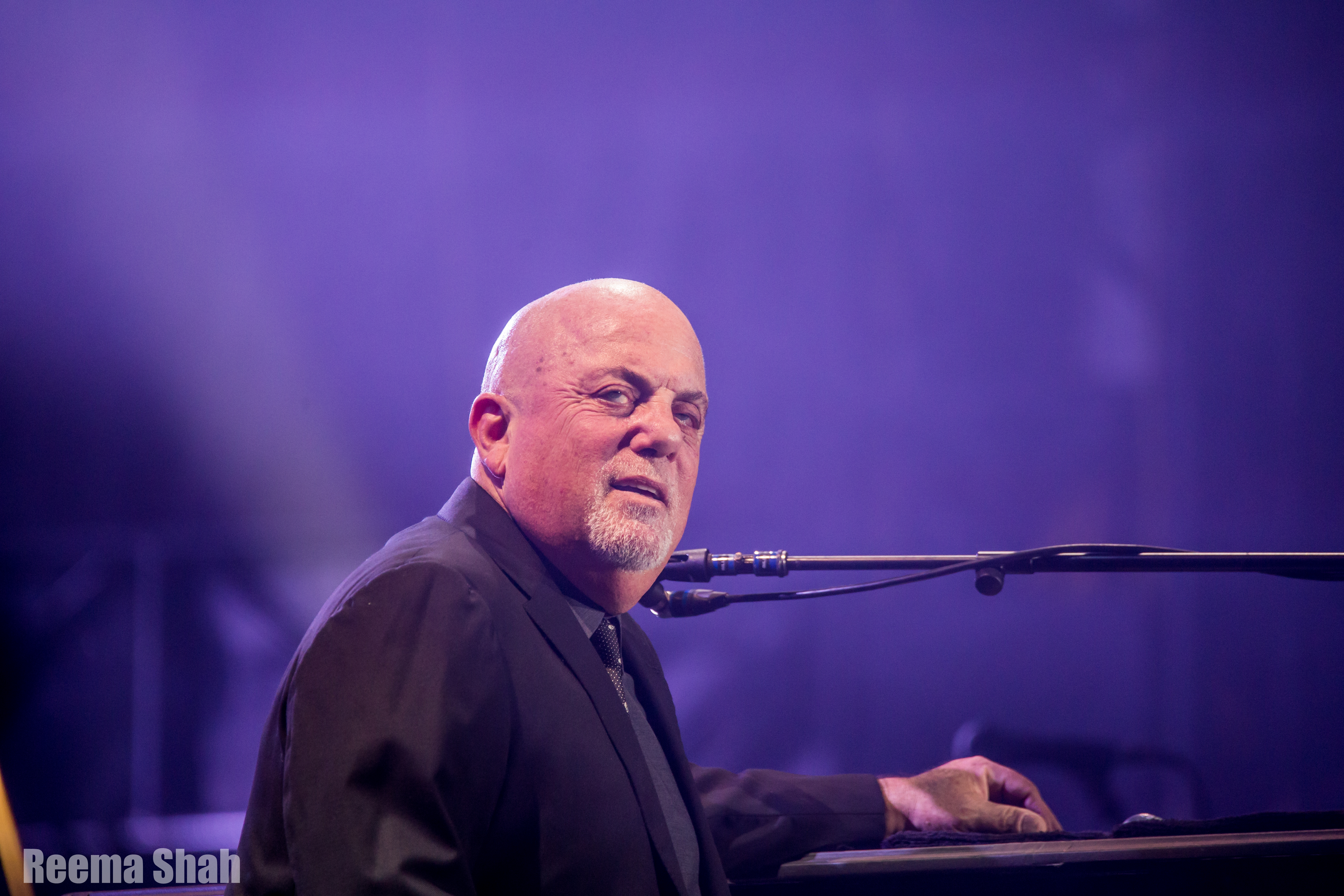 It's been a tough week for the city of St. Louis. Big name concert acts canceled due to the civil unrest that has been going on all over St. Louis, leaving St. Louisans all over disappointed. After U2 and Ed Sheeran both canceled sold-out shows last weekend, many weren't sure Billy Joel's sold-out show at Busch Stadium would happen.
Much to the delight of 40,000 fans, Joel's show went on and it was nothing short of tenacious. The entertainer greeted his fans early on.
"Good evening, St Louie," he said after taking the stage. "Glad you made it. I know things have been a little tense around here."
The 68-year old New Yorker powered through 28 songs during a 2 ½ hour performance. While Joel hasn't released any new material in 25 years, he wasn't afraid to acknowledge this fact early on in the show.
"I don't have anything new," Joel said. "It's the same old sh*t."
Fans didn't seem to mind, as most of the crowd on the field of Busch Stadium was on their feet throughout the majority of the night. Concert-goers could be seen dancing on the field and throughout the first, second, and upper deck of the stadium as Joel played his hits "Uptown Girl," "We Didn't Start the Fire," and "It's Still Rock & Roll to Me." The audience also sang along to one of Joel's biggest hits, "Piano Man." While I consider the song one of the most overplayed tunes in the history of music, there was something special and rather enjoyable about listening to 40,000 St. Louisans singing along with Joel. Proving that he is quite the showman, Joel performed in a black suit, never removing his jacket, despite the 90 degree heat.
Joel showed that he can not only still perform at a high level after decades away from making music, he can also emulate other artists. Joel played a cover of The Beatles', "A Day in the Life," in one of the more enjoyable songs of the evening.
While Joel is more than capable of entertaining a crowd on his own, his 8-piece band that backs him is nothing short of spectacular. Guitarist, Mike DelGuidice, belted out the Puccini aria "Nessun dorma," one of the most famous opera pieces, while longtime Joel roadie, Chainsaw performed AC/DC cover "Highway to Hell."
In a time when many in St. Louis are divided and negativity seems to be raining down from a cloud hanging over the city, Joel was just what the doctor ordered. For at least one evening, St. Louis seemed to be fun again. For one night, a New Yorker brought the city back to life.
Billy Joel gets an A.
All photos by Reema Shah.