Review: 'Guardians of the Galaxy Vol. 2' Starring Chris Pratt, Zoe Saldana, Dave Bautista, Michael Rooker, Kurt Russell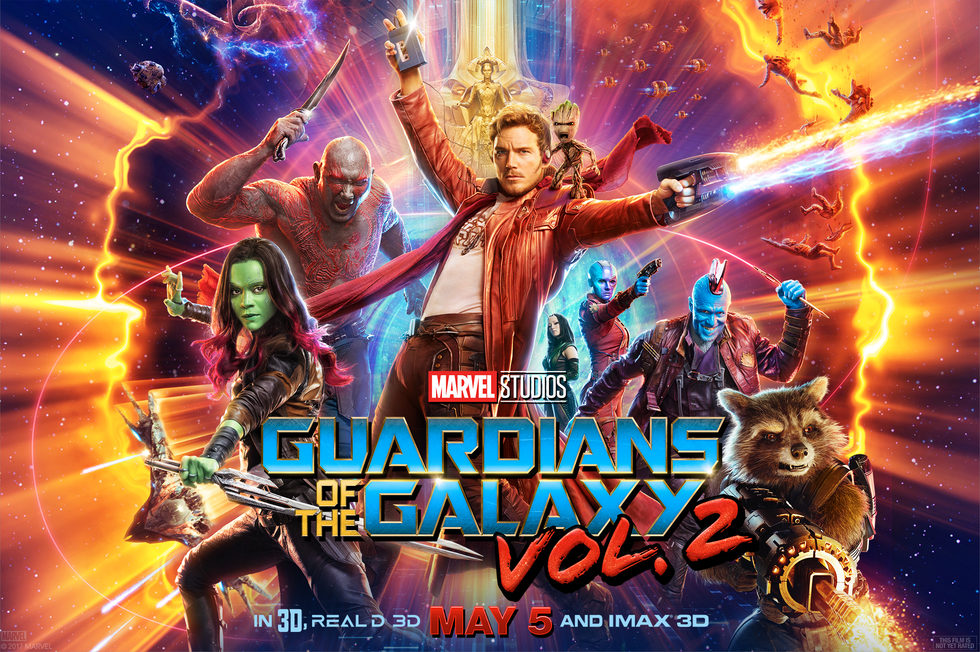 Do you know the feeling you get when you see a movie you love for the first time? From the first frame following the opening credits to the exciting conclusion, along the way you are exposed to images of beauty, moments of emotional gravity and characters who feel like family. Before you even leave the theater, you are left with an itching sensation of longing. You want to revisit this world. Rarely have you ever had this thought before, but you cannot help but crave a sequel.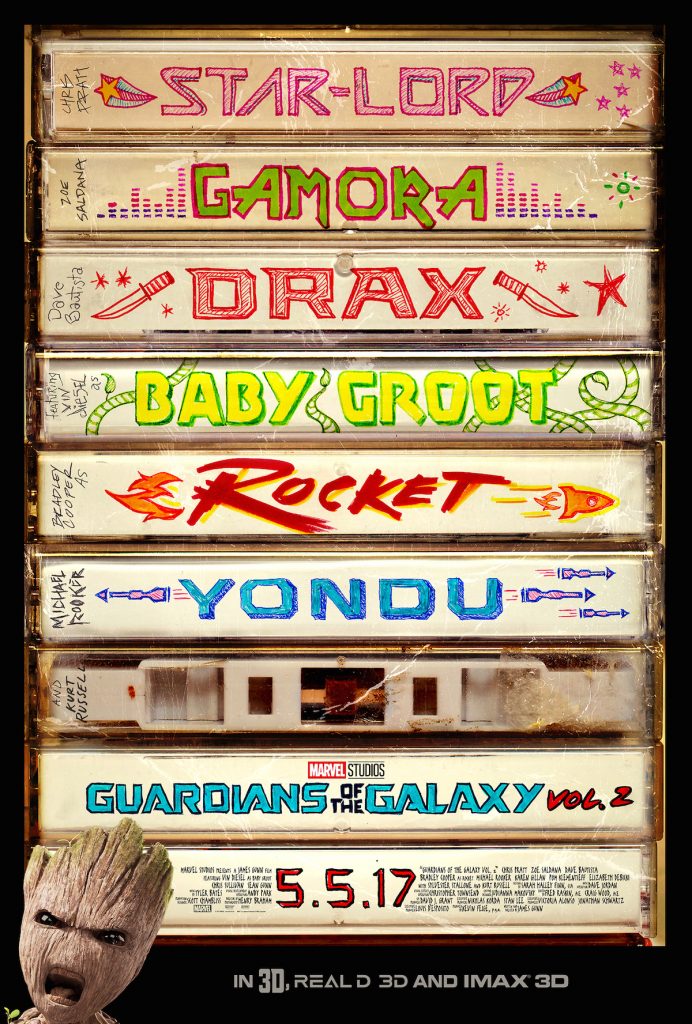 Now, imagine that the film ends with the promise that that there will be a sequel, and even mentions the year of release. Struggling to fight the urge to allow your expectations to rise too high too quickly, you are already anticipating it, practically mapping out exactly what you want frame by frame. The question is, will it live up to the first film?
Such was the case for millions, myself included, at the conclusion of Marvel's beloved unexpected 2014 hit Guardians of the Galaxy, which introduced the world to an obscure band of unlikely heroes who save the day to rhythm of the best hits of the 70s and 80s. In its second volume, the Guardians return, led by once again by director James Gunn who takes the first film's mantra of mixing "something good, something bad, or a little of both" and swinging for being better and badder.
There are not many details of the film that I feel comfortable divulging, because Vol. 2 is the kind of sequel that is full of memorable, emotionally driven and thrilling moments, another set list of disco-era pop tunes (which is great, by the way) and a few surprises that comic book disciples will die for. What I am confident and ecstatic to share is that the main quintet of intergalactic heroes that made you fall in love with the first film is an absolute blast to have back.
Peter Quill (Chris Pratt), who is proud to be known by many as his chosen hero name, Star-Lord, is still same the charming, Han Solo-esque child of the 80s who leads the Guardians like a modestly enthusiastic dad. Gamora (Zoe Saldana) has grown to become a more empathetic team player, but still remains a fierce, gorgeous, green fighting machine. Drax (Dave Bautista), I will admit, is criminally underused in most of the action sequences and does not received much further character development, but he comes through by delivering the film's best moments of comic relief. Rocket (voiced by Bradley Cooper) makes up for being an even bigger jerk than in the last film by being an even bigger badass. And, the most welcome return of all has to be Groot (voiced by Vin Diesel), who, due to the events of the first film, has been downsized to infant status. On the plus side, he is more adorable than ever.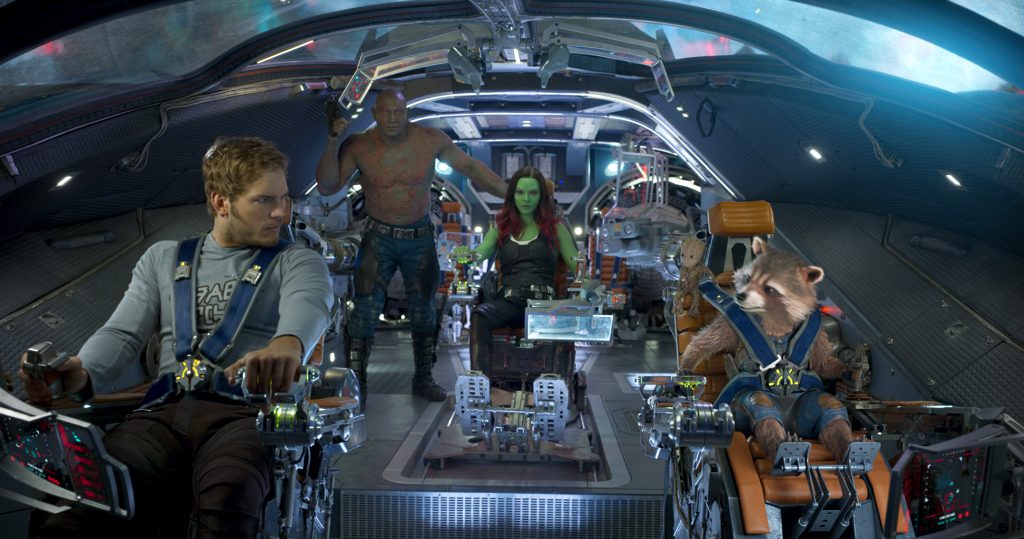 Many of Guardians' best scene-stealers also return, including blue, bad-to-the-bone ravager Yondu (Michael Rooker), Nebula (Karen Gillan), the stone-cold, half-robotic daughter of Thanos who has a bone to pick with adoptive sister Gamora and of course, the godfather of comic books, Stan Lee. The story is also graced with new faces, including Pom Klementieff as Mantis, who is a servant to Kurt Russell, who plays… a certain character whose identity I am not at liberty to share, which might be a spoiler in itself, but I'm really trying here.
Perhaps you were hoping for more details on the film in this review or a more in-depth critical analysis. The reason it has lacked severely in either of that so far is that I am such a fanboy for this franchise that I A.) have very little in this film to pick at and B.) would rather you experience the film with a pure mind, free of anything to get you too excited or too underwhelmed. In fact, if I could, I would settle for a review that consists of just three words: I am Groot. However, it is in my job description to explain why Guardians of the Galaxy Vol. 2 is worth seeing, so I will narrow it down to one sentence: it may not capture the same magic that its predecessor did three years ago, but it succeeds in being the bigger, darker, grittier, sexier and funkier absolute blast of a sequel that you have been waiting for.
Guardians of the Galaxy Vol. 2 gets an A+