Review: Eric Church Brings New Meaning to 'Holdin' My Own' at Scottrade Center in St. Louis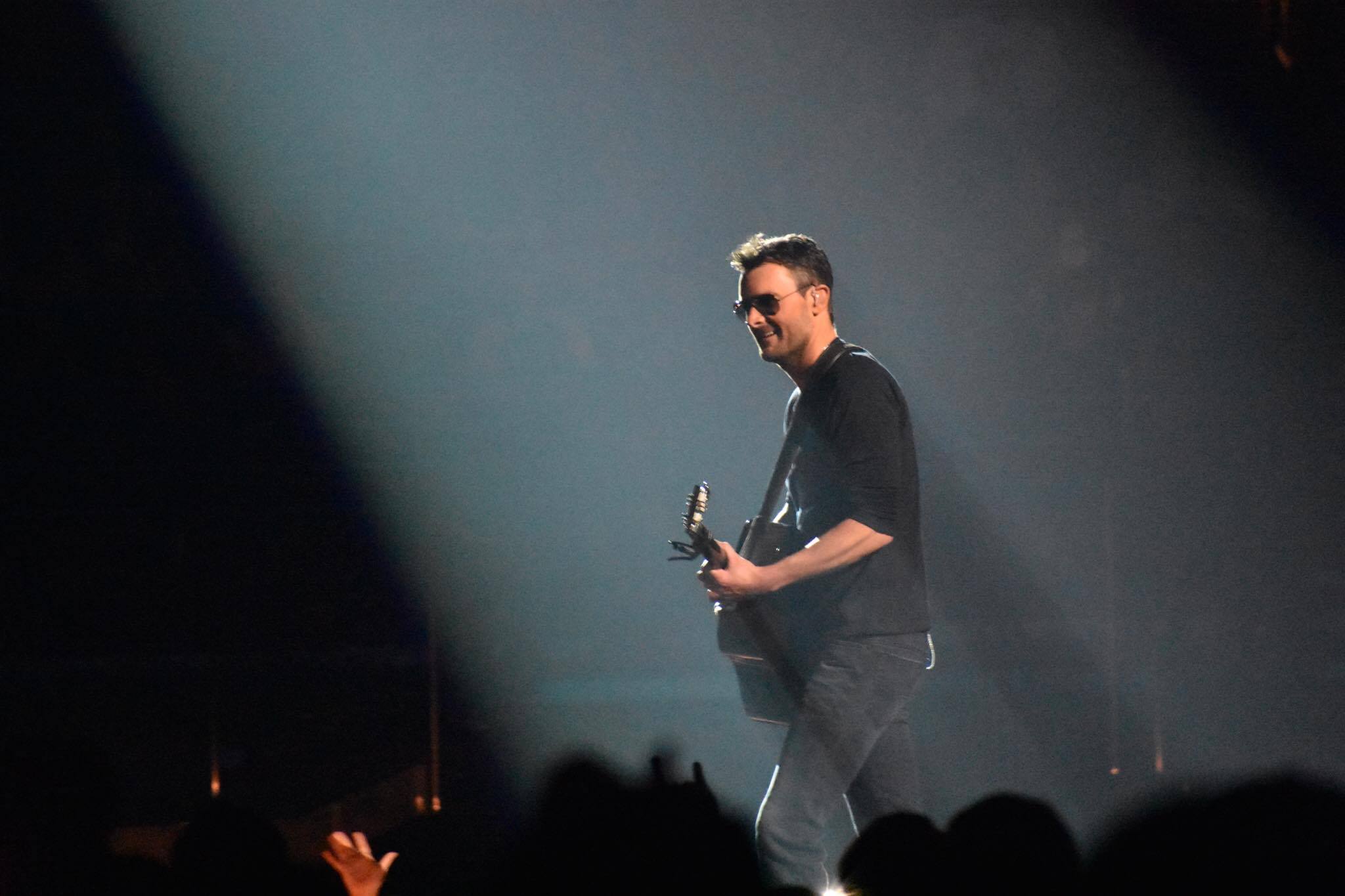 As I was on the floor of the Scottrade Center Saturday night for the Eric Church concert, which was my 6th time seeing "Chief" as his loyal fans refer to him, I was asked by an usher how would I describe Church's music?
Little did I know my answer would be perfect by the end of the night.
I said he was a country artist who is more rock 'n' roll than country. By the end of Church's 3-hour marathon show, it was clear: Church is a rock star.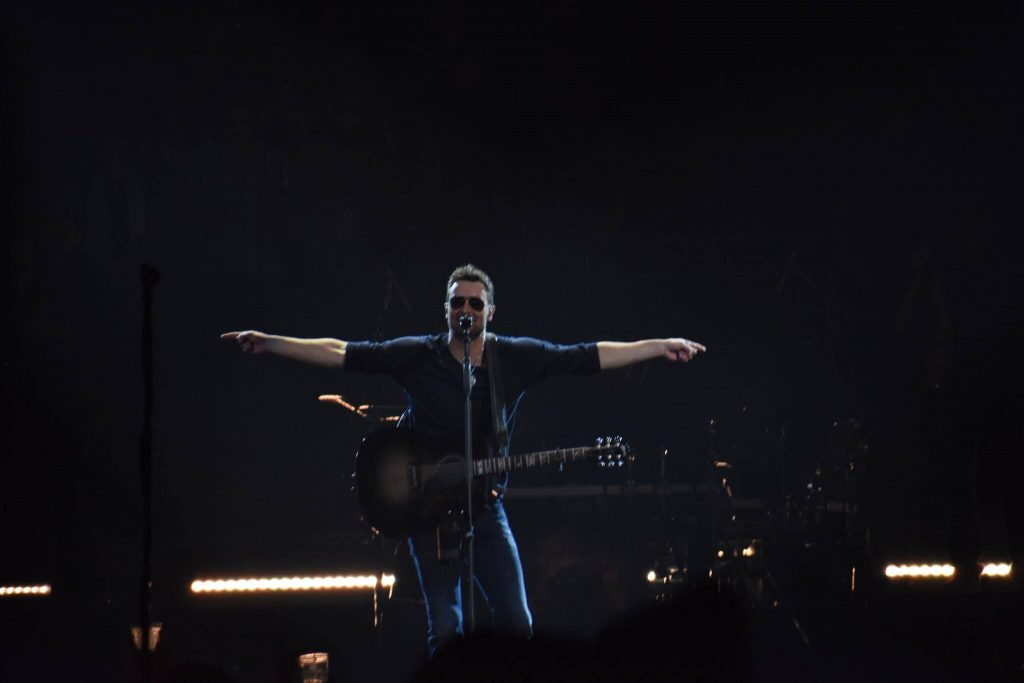 The musician isn't just headlining arenas; He's selling them out. Scottrade Center had nearly 19,000 fans on hand to witness one of the greatest country music acts I've ever seen.
Church has the ability to rock your proverbial socks off with is band of brilliant musicians, or he can serenade you with a acoustic guitar. He's that rare mix of sex appeal for the ladies and that rebel who can drink bottles of Jack Daniels with the best of them, for the fellas.
Church opened his "Holdin' My Own" tour with his song "Mistress Names Music," not a song I would have expected him to open with. To top that, Church also had the Rosati Kain High School choir backing him up. He followed that up with his hit, "That's Damn Rock & Roll." After that, he went into "The Outsiders," which is loud and brash. It was clear that Church and his band were ready to blow the roof off the Scottrade Center.
While most musicians would opt for an opener, Church said the hell with that and played two sets. His first was filled with songs from his very first album, as well as song from his recent, "Mr. Misunderstood" album.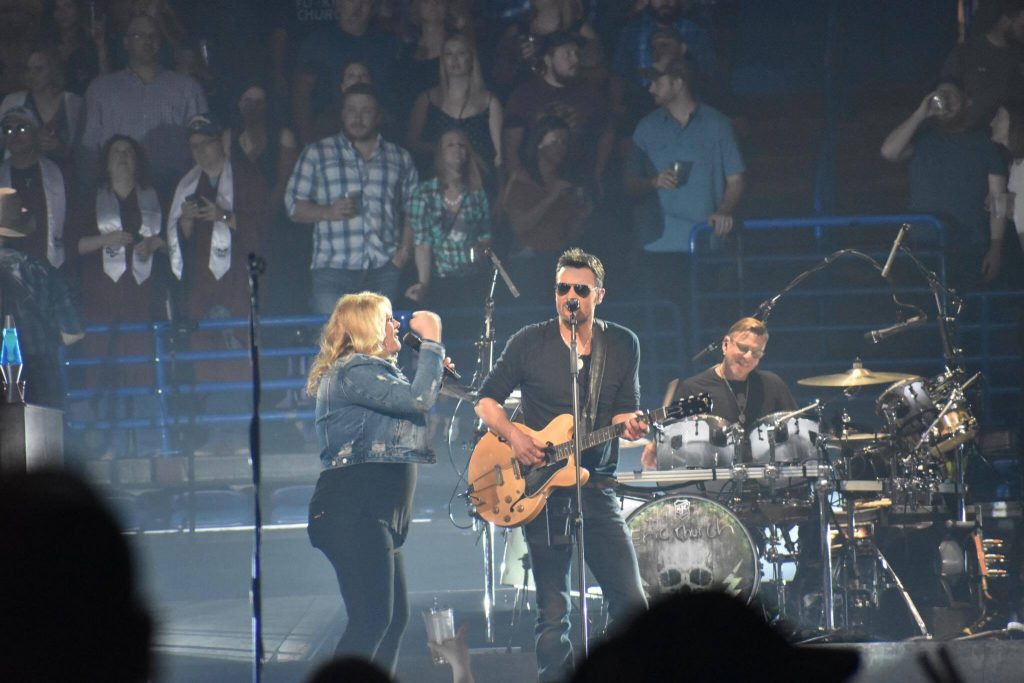 After taking the stage at 8:25 p.m., Church played for 70-minutes. Following a 20-minute intermission, that the crowd needed to get their energy back after standing for most of Church's first set, Chief returned with his band for a nearly 2-hour set. At one point during Church's performance, the Scottrade Center's lights were turned on shortly after 11 p.m. I'm not sure what the reason was, but Church didn't look too happy, yet he continued to play, basically forcing the arena officials to turn the lights back off.
Church and his group closed the night with his award-winning hit "Springsteen." One would have thought that would have been the end of the night, but Church doesn't send his fans home unfulfilled. The artist returned from underneath the stage with an acoustic guitar and played three more songs before calling it a night at right around midnight.
The country rocker made sure that the nearly 19,000 fans in attendance would never forget this show, as it's been a long time since a country artist, or any artist for that matter rocked the Scottrade Center this hard. I'd have to go back to Pearl Jam's 2015 show to even come close.
There hasn't been a country artist play a show of that length since possibly Garth Brooks. For Church to be mentioned in the same breath as Garth Brooks shows that he has transcended country music, and is becoming one of those rare musicians who can cross over into different genres. Forget the likes of Toby Keith and Rascal Flatts, Eric Church proves that country music can be cool and rock at the same time.