Theatre Review: Dixie's Tupperware Party (Playhouse at Westport Plaza)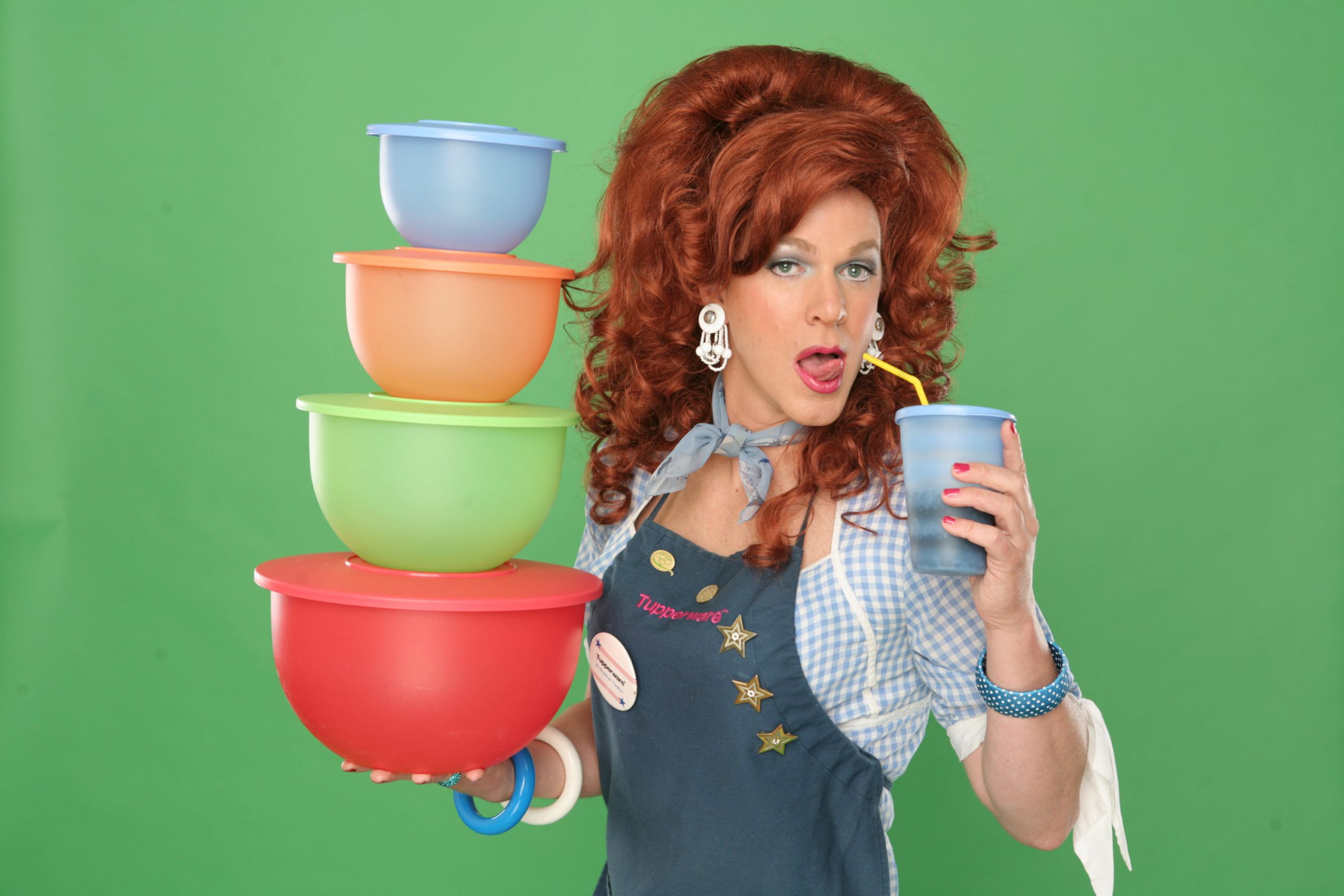 Dixie Longate, the infamous Tupperware-selling drag persona, is back in St. Louis at The Playhouse at Westport Plaza. The show, which is part comedic event and part actual Tupperware sales, is going on from October 29 through November 24.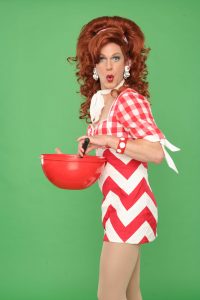 The show, which is filled with nonstop laughs from beginning to end, is not like any live performance you've seen before, I can guarantee that. Housed within a small and intimate setting, each guest is given a nametag upon entry, indicating that there will definitely be some interaction throughout the 'party.' Before the show starts, Dixie herself comes and introduces herself to each guest and welcomes them.
Dixie starts things off with a little of her own backstory, being a single mother recently released from prison, she grabbed her catalogs and left her kids behind in the trailer park seeking a better life for herself and family. However, the fast-talking and witty Dixie isn't throwing any ordinary Tupperware Party, as she not only is trying to sell you the most popular and up-to-date products Tupperware currently offers, but also has some alternative uses for the products, **insert sexually suggestive innuendo.
The audience interaction is what really steers the show, as the interactions make for a unique experience during each and every performance. The comedic sharp wit of Dixie mixed with her sexual innuendos left me feeling like I couldn't stop laughing, with each joke hitting like a punch to the gut. The theatre was exploding with laughter and proved to be an enjoyable time for a variety of different types of people.
Further, Dixie also provides real words of wisdom aside from the comedy and sales pitch, delivering a speech about empowerment and sheds some history on the origin of the Tupperware party, and it's impact it had for working women decades ago as well as today. With giveaways, audience participation, lots of laughs, and an actual current catalog and demonstrations of the most popular Tupperware products, there is a lot packed into the show, guaranteed to be a fun night out. Check out the show while it's here, you won't be disappointed.
For more information, you can visit dixiestupperwareparty.com. Tickets are available at MetroTix.com.