Movie Review: 'Charlie's Angels' Starring Kristen Stewart, Naomi Scott, Ella Balinska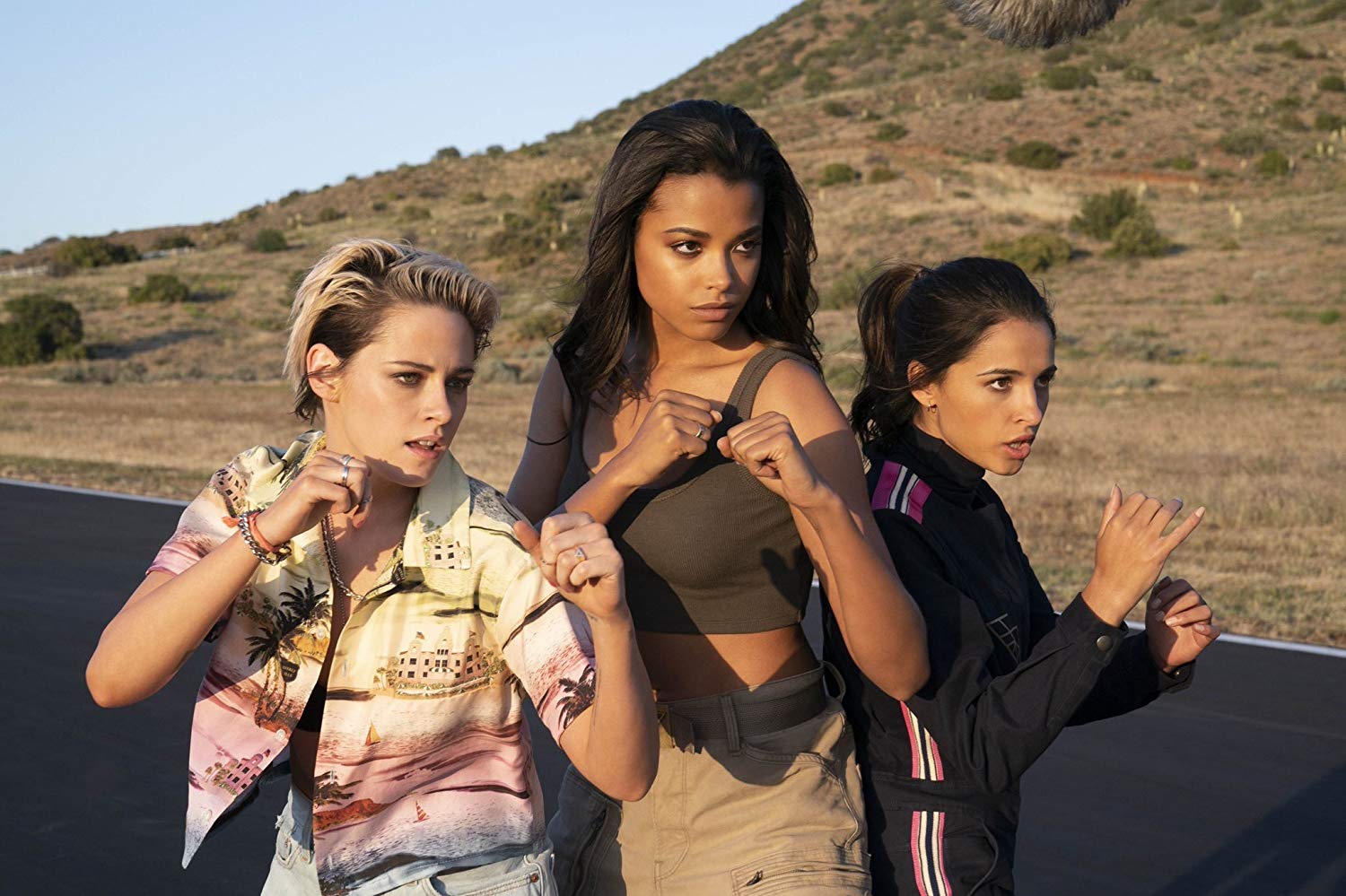 The reboot of Charlie's Angels flies into theatres this weekend, starring Kristen Stewart, Naomi Scott, Ella Balinksa as well as writer/director Elizabeth Banks. For those who are trying to configure if the latest film is a reboot or remake of the infamous show from the 70's or the duology of films released in the early 2000's directed by McG, think a reboot along the lines of continuity that doesn't discredit its predecessors, but instead, celebrates them. That being said, to avoid spoilers, I won't mention anything else, but expect some fun cameos and familiar faces to pop up.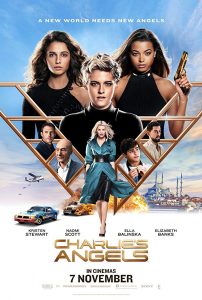 The film follows a modern set of angels, Sabina and Jane, played by Stewart and Balinksa, led by their handler, Bosley (the wonderfully talented Elizabeth Banks,) as they attempt to stop the sale of a newly-found technology that can be weaponized, along with its programmer and new angel recruit Elena (Naomi Scott.) The female-led cast follows in vein of the ideology behind the concept of 'Charlie's Angels,' being a group of women working as spies and agents working for The Townsend Agency, a covert program backed by an anonymous billionaire to step in when modern law enforcement can't get the job done. However, these women do so with a fun variety of outfits, wigs, disguises, high-tech gadgets, and highly-skilled hand-to-hand combat skills.
The film is rounded out by a stellar supporting cast, including Patrick Stewart, Djimon Hounsou, Sam Claflin, and Nat Faxon. The cast of characters is definitely a strong suit for the picture, with the story finding its saving grace in Kristen Stewart, who's portrayal of Sabina is spectacular. Stewart makes new marks in her wheelhouse as the wise-cracking and whacky angel, who is solely responsible for the majority of comic relief during the plot (a key component to any angel story.)
Not new to the director's chair, Elizabeth Banks shows off her chops as a writer/director combo that knows how to play to the strengths of her cast and writing. She creates a film about strong women that manages to be inventive and fresh.
Hitting right around the two hour mark, Charlie's Angels is able to pack a lot of action onto the screen, displaying the strengths of each individual angel as they work together to tackle the latest threat, as well as their own struggles (because characters need some sort of development, am I right?) Overall, the film earns its wings as a breakout story within the CA canon, and depending on its success at the box office, it would be fair to say that a sequel is well-deserved. Check out Charlie's Angels, which is playing in theatres everywhere now!
B-