Concert Review: Wilco wows crowd at Fox Theatre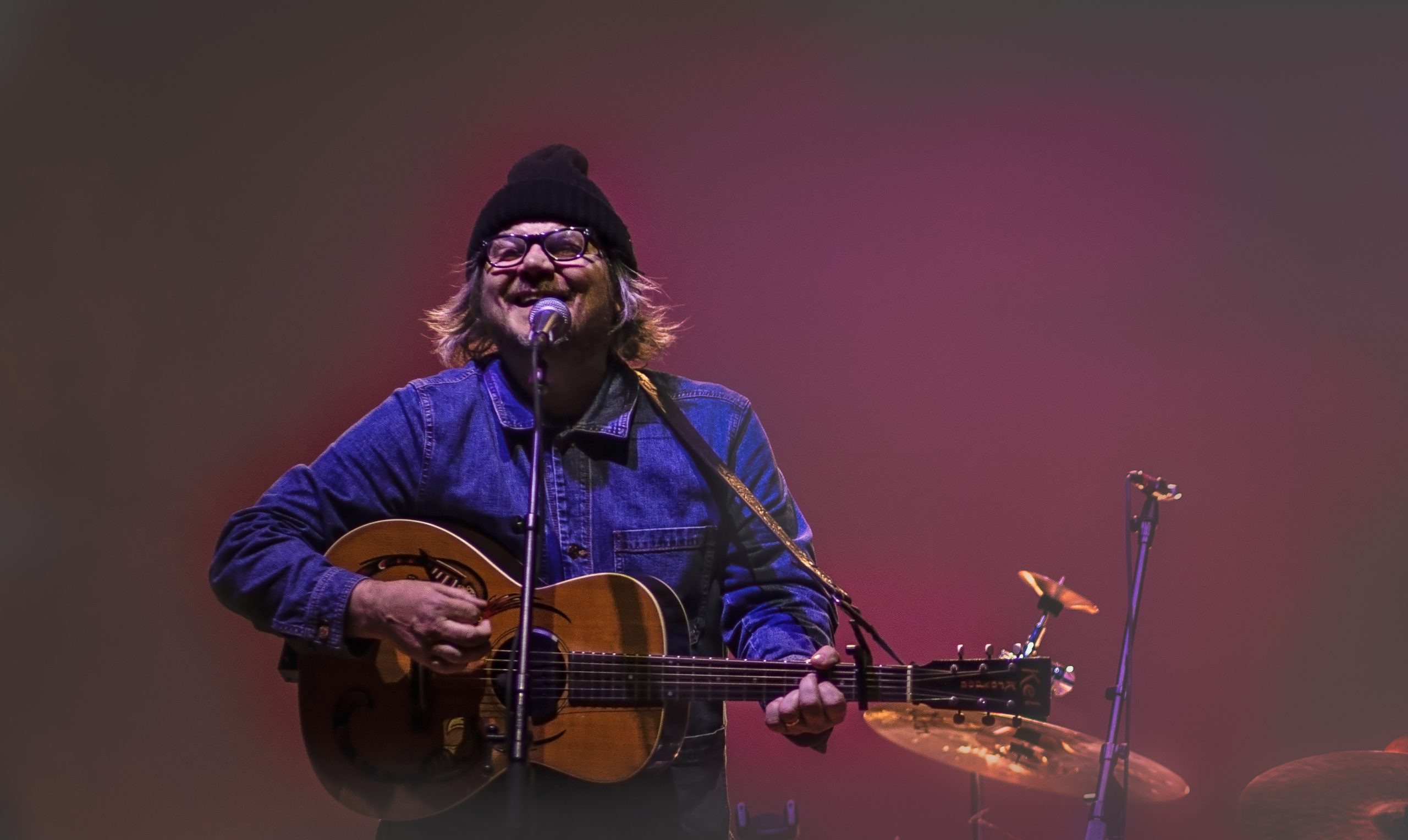 By Bob O' Mahony and Carla Scuzzo
A familiar crowd was warmed up by local legends, the Bottle Rockets, playing the Fox for the first time in some 22 years.  The Bottle Rockets were from the same alt-country period of the St. Louis music scene, sometime working, sometimes playing together.  They did a well put together warm up for the main attraction to the delight of many of Wilco's Uncle Tupelo-era fans.
Wilco took the stage to crescendo of cheers. And, while lead singer Jeff Tweedy did not talk as much as he normally does with a St Louis audience, his presence and positive vibes permeated the theater.  He playfully engaged the crowd from the start and throughout with a definitive "Hello!" that everyone felt during his performance of "I Am Trying To Break Your Heart".
The gig had something for everyone: from Nels Cline's crazy power chords in "We Were Lucky," to Pat Sansone and Mikael Jorgenson's mysteriously alluring keyboard sounds throughout, to Glenn Koche's startlingly bombastic drumming performance in "Via Chicago".  A riveted audience was ignited and surprised at every turn, with a beat inserted in "Black Bull Nova" that was not for the faint of heart. 
Wilco
are having more fun than many performers who have been around as long as they have and their energy and enthusiasm is infectious.  These are all highly skilled musicians clearly thriving and jiving off of each other.
Tweedy brought a mesmerized crowd down from the high energy and intensity with a beautiful, almost angelic, rendition of "Reservations."
The popular "Misunderstood" brought the crowd 32 "nothings" (a fan favorite lyric repetition) which resulted in loud appreciation.  Tweedy also dedicated rendition of "Box Full of Letters" to his longtime friends and the times and memories they shared in now-shuttered basebent bar,
Cicero's
.
Later, Brian Henneman shared the stage to close one of the most fun gigs St Louis has hosted all year.   He jammed with Cline and supported one of the best performances ever of the long-time
Wilco
favorite "Casino Queen" which Tweedy dedicated to his father who passed away in 2017.  That cherry might have even topped the mesmerizing "Heavy Metal Drummer" performance which recalls evenings "on the Landing in the summer," referring to
Laclede's Landing
which was once a hot scene for local music in St. Louis.
Wilco
was part of The Landing in the summer back in the day.  Happily, they still are – give or take a few miles.
Setlist:
Bright Leaves
Before Us
I Am Trying To Break Your Heart
War on War
Handshake Drugs
Side with the Seeds
One and A Half Stars
Hummingbird
White Wooden Cross
Via Chicago
How to Fight Loneliness
Bull Black Nova
Laminated Cat
Random Name Generator
Reservations
Impossible Germany
Jesus, Etc
We Were Lucky
Love Is Everywhere (Beware)
Box Full of Letters
Everyone Hides
I'm Always In Love
Heavy Metal Drummer
I'm the Man Who Loves You
Hold Me Anyway
Misunderstood
Encore: