Movie Review: Frozen 2, Starring: Kristen Bell, Idina Menzel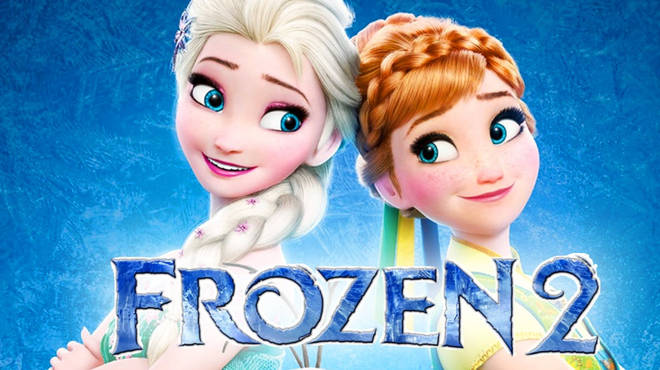 Ice, ice baby.
It's that time again. It's been six years since the surprise, Oscar winning hit Frozen was released. Just when you thought you may have gotten far enough away from the earworm that was the film's anthem, "Let It Go," the much anticipated Frozen 2 is ice skating it's way into theaters this weekend for another exciting adventure with the royal sisters, Anna and Elsa.
Never you worry though. I'll answer the burning question right away. As great as the music still is in this second chapter of the story, none of them quite reach the level of Let It Go, but Elsa's Into the Unknown comes closest. I found it funny, in fact, that the film itself makes a couple of jokes at its own expense regarding Let It Go, so you know the creators are also ready to put that Oscar winning song behind them.
Now, don't mistake what I said above as the music not being good at all – or the film, while we're at it. I actually thoroughly enjoyed this new adventure and found myself entertained and smiling nearly the entire way through. Even during a not-so-great song, writer/director Jennifer Lee is smart to lean into a cheesy loverboy music video direction, making it probably my favorite moment of the movie (if only because I was laughing so incredibly hard during it).
The film begins with a flashback to our heroines' childhood, in which Anna (Kristen Bell) and Elsa (Idina Menzel) are being told a bedtime story by their father, detailing his childhood trip into what eventually becomes an enchanted forest. Several years later in the present day, that very enchanted forest begins calling out to Elsa by way of a melodic siren's call (Norwegian singer, Aurora). Of course, she ventures out into the unknown with her pals Anna, Kristoph (Jonathan Groff), his reindeer Sven, and the lovable snowman, Olaf (Josh Gad) to discover what it all means.
As the story begins to play out, it's not very difficult to figure out what direction it's going to go. If there's one thing to nit-pick about the Frozen 2, it's that there really aren't any surprises narratively, unlike in the first film. There isn't a villain either, so the film is carried by Elsa's ambition to keep moving forward to discover the truth about the forest and saving Arendelle. Fortunately, it keeps moving at a pace that the viewer shouldn't ever be bored with it.
Disney proves once again that they're really at the top of the game when it comes to animated projects. The cinematography and animation here are both incredibly crisp, looking better than ever throughout most of the film. Though I'd be remiss to not mention that at times, maybe a little too crisp. In one or two particular scenes, the cinematography is so photorealistic that while Anna and Elsa are passable in frame, characters like Olaf really contrast with the surrounding pieces and kind of jarred me a little bit.
Tasked with the seemingly impossible feat of living up to the first film, I found Frozen 2 to be a solid follow-up to its predecessor. If my screening was any indicator, children are going to be thoroughly entertained throughout its entirety once again. From Olaf's shenanigans, to Kristoph's bad timing, a somewhat catchy soundtrack, or even the unbreakable and endearing bond shared between Anna and Elsa on another adventure- there's something here for everyone.
B.