Theatre Review: COSI FAN TUTTE Offers A Comedic Clash of the Sexes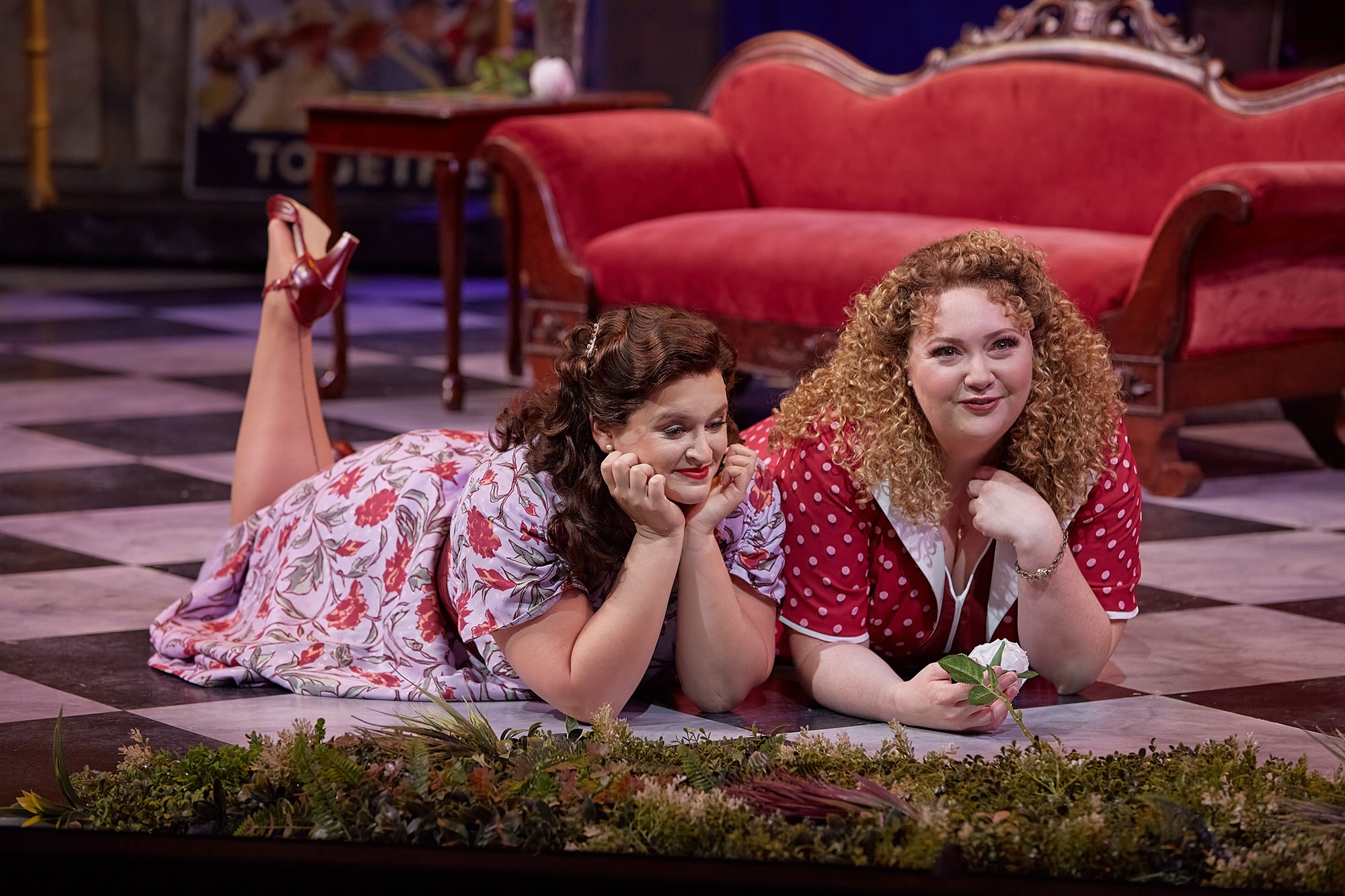 The battle of the sexes is in full effect at Opera Theatre of St. Louis. This clever mêlée of wits drives their production of Mozart's comedic opera, Cosi fan tutte.
What starts as a leisurely vacation turns into a high-stakes competition when two fresh recruits, Guglielmo and Ferrando foolishly believe that their girlfriends, Fiordiligi and Dorabella, would never act on the attention of other men. Both women, who come from nobility, have faith in their partners whom they believe are the most attractive in town.
The lads' perfect unions get turned upside down however when their jaded recruiter, Don Alfonso, and his accomplice, the head nurse Despina, set a plan in motion to prove them wrong. Gaining the young men's trust, Don Alfonso unveils a scheme to test the fidelity of their loves.
Telling the women that their men have been called away to duty he introduces them to two young arrivals who have been wounded in battle. These men are Guglielmo and Ferrando wearing bandages to disguise their appearance.
As the wily recruiter's plan unfolds, his best-laid plans go awry after Fiordiligi and Dorabella gradually fall in love with their new visitors. There is just one hitch, each couple has become mismatched, causing all sorts of unhinged antics as young lovers search for their true feelings.
While this opera delights and entertains, its change of setting (from 1790s Naples to Britain during WW2) is somewhat jarring. Fortunately, this radical change, while minimizing the context of the opera, doesn't take away from the comedy, executed with perfection by the ensemble.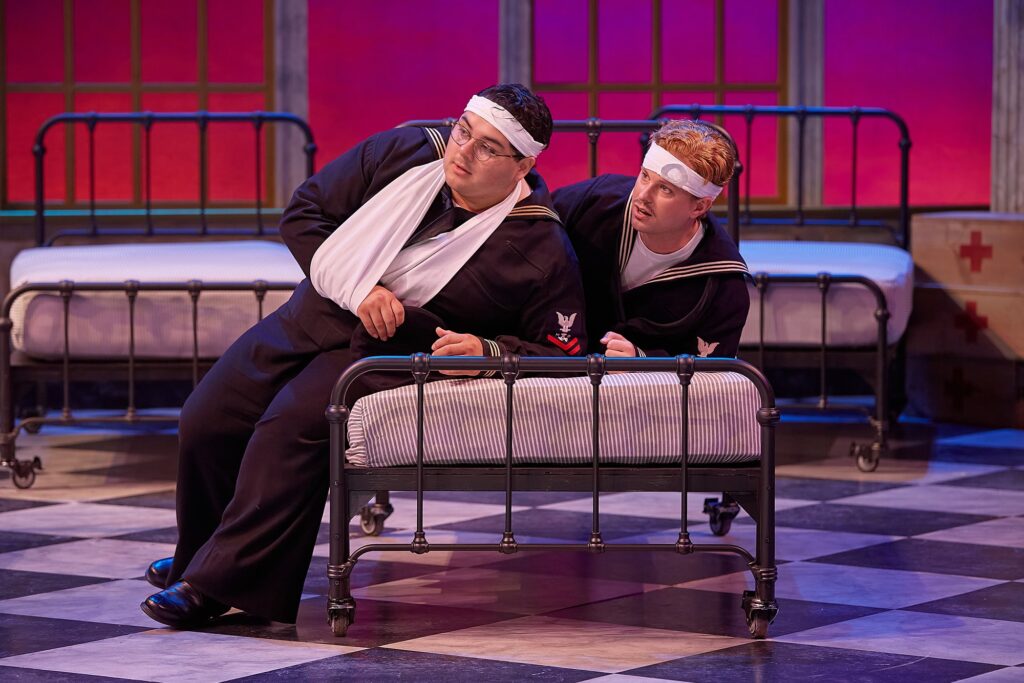 Going all in, stage director Tara Branham has given Mozart's work a fresh coat of vibrancy both in the set design and the atmosphere. The brightest production presented this season, this interpretation of Cosi fan tutte also dazzles audiences with its sweeping and vivacious score from debuting conductor Jerri Lynn Johnson.
Thanks to a talented ensemble the opera does not misstep from its awkward setting. Hugh Russell's smarmy demeanor and rich baritone provide a lively take on a character, Don Alfonso, who is often presented as stodgy.
OTSL first-timers John Chest and Angel Romero (as Guglielmo and Ferrando respectively) give brilliant performances. The interplay between the two shines, especially during the more dramatically tense moments in Act Two. Fellow newcomers Murella Parton and Megan Moore are equally excellent as Fiordiligi and Dorabella. Each gives a stunning performance as a fiery and independent woman.
Joining them is Vanessa Bacerra as Despina. Performing with a talented cast, her comedic flair nearly steals the show. Onstage, she takes a side character and molds it into one with much gravitas. As a result, she is the comedic force that drives the opera.
An unrelenting blitz of comedy, this waggish production straddles a line between romantic comedy and social satire. This sumptuous celebration of partner-swapping shenanigans is a fun and fresh opera that scores laughs from start to finish.
Cosi fan tutte runs through June 23rd at the Loretto-Hilton Center on the campus of Webster University. Productions at Opera Theatre St. Louis are in English with musical accompaniment from the St. Louis Symphony Orchestra. For more information on programming or the 2023 season, visit opera-stl.org.
Photos: Eric Woolsey