Concert Review and Photos: K. Flay and Grandson at The Factory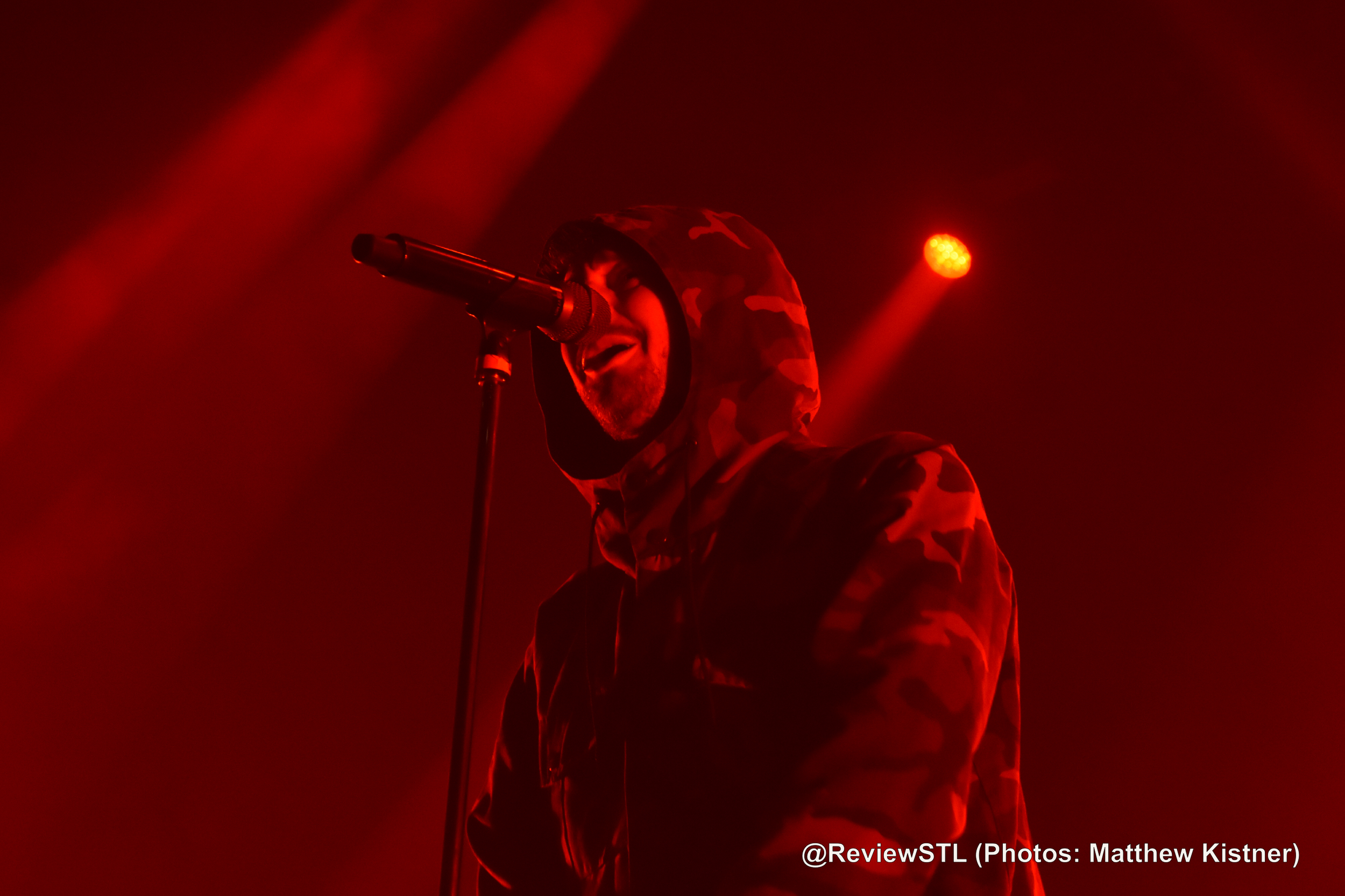 Upon the release of his sophomore album, "I Love You, I'm Trying," grandson brought his tour of
the same name to The Factory this past weekend. Joining him on tour was K. Flay, who has a new album
releasing this September (I highly recommend checking out the singles "Raw Raw" and "Shy" for a
sample of what is to come.) Both artists put on spectacular performances. Opening for both acts was
Jack Kays, a rhythm-making machine, fresh off the release of his latest single "THAT SUCKS!" which was
released just a few weeks ago.
This isn't the first time ReviewSTL has been at one of grandson's shows and it surely won't be
the last. I can proudly say that I attended the concert not only as a writer, but as a huge fan. I saw
grandson perform live for the first time several years ago opening for Young the Giant and ever since the
release of his first EP (which features some of his best work, such as "Stick Up" and "blood/water,") I
vowed to never miss a show when he comes to St. Louis.
It's been such an experience to watch this artist grow and listen to each new track he releases
that heightens the amount of talent this artist has, who can effortlessly remix into so many versatile
genres of music. You might recognize his song "Rain," which he recorded with Jessie Reyez as it was
featured in an anthemic fashion in DC's The Suicide Squad in 2021.
His live performance, as always, was so full of energy – it was such a blast to scream lyrics to
some of my favorite songs from both his most recent album, his debut album, and his earliest work,
which he referred to as "unlocking a new level." It is also so gratifying to see this artist return each and
every time to St. Louis to be at a bigger venue with each subsequent visit, pulling in more and more fans
each time he comes to town. When I say the crowd was jumping, I mean they were JUMPING. The pit at
The Factory was taken over by fans, often referred to as grandchildren, which was a celebration of not
only grandson's music, but the inclusivity and political pushback his music inherits.
During an emotional performance of "Heather," where grandson left the stage and performed
from inside the pit, I felt chills surge through my body. At a point later in the show, he was joined on
stage by K. Flay where they performed their collab single, "Peaches," (which had some playful back-and-
forth that illustrated their perfectly matched chemistry.) It is no secret that these two artists are
powerhouses alone, but when combined, create a concert experience that is one-of-a-kind and
shouldn't be missed. As I mentioned before, this isn't the first time ReviewSTL has been in the audience
for a grandson concert and it certainly won't be the last. The latest album is available now to stream or
purchase. Don't forget to check out the photo gallery! And of course, included is the epic setlist.
Two Along Their Way
Drones
Something to Hide
Oh No!!!
I Love You, I'm Trying
Bury Me Face Down
Enough
Darkside
Overdose
Rain
Eulogy
Stigmata
When the Bomb Goes
Apologize
Stick Up
Best Friends
Dirty
Half My Heart
Zen (X Ambassadors cover) (with K.Flay)
Peaches (with K.Flay)
Heather
Despicable
We Did It!!!
Blood // Water