Review: Bon Jovi "This House Is Not For Sale" Tour at Scottrade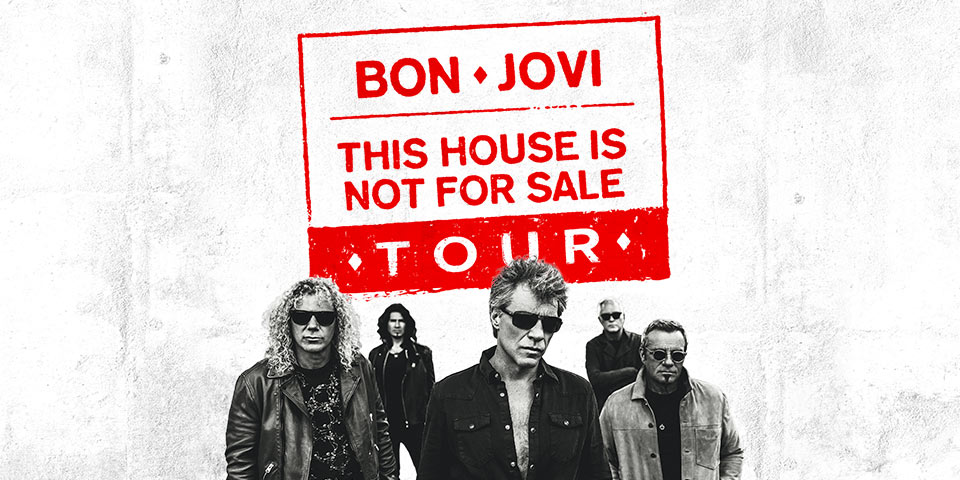 Bon Jovi returned to St. Louis Sunday night after a 3-year absence. During that time, the band has endured a nasty dispute with its record company, as well as the departure of bandmate and guitar virtuoso Richie Sambora.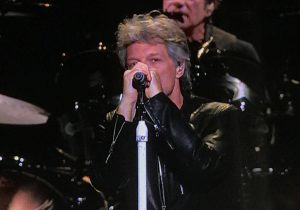 While Sambora and Jon Bon Jovi will always be one of the most well-known lead singer/lead guitarist pairs in the music business, the show must go on.
The group brought its This House Is Not for Sale tour to a nearly sold-out Scottrade Center Sunday night.
While Jon Bon Jovi is nearly 55, a little bit greyer, and hasn't sported his signature long hair for years – he can still rock the house.
A fan of the group since I was 10 years old, this was my fourth Bon Jovi show. It may not have been the flashiest or the best, but it was still a great and memorable set by the band.
While THINFS is the band's 17th album, they are still cranking out hits after 34 years. JBJ, drummer Tico Torres, keyboardist Bryan, guitarist Phil X, and bassist Hugh McDonald plowed through six new tracks off the album. While electing to play the six new tracks meant ditching some of the band's older material, it was still well received by the crowd.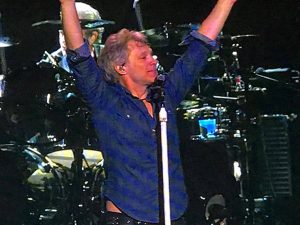 After a 34 year career, Jon's voice isn't quite what it used to be, but he makes up for it with a great surrounding group of musicians who picks up the frontman where he used to be able to hit his signature high notes.
The nearly 2 ½ hour set featured 24 songs, including "Bad Medicine," "Born to Be My Baby," "You Give Love a Bad Name," "Keep the Faith" and four encore songs. The band closed with "Wanted Dead or Alive "and "Livin' On a Prayer."
Once thought to be merely a hair band in the 80s, Bon Jovi has proven that it is one of the more resilient bands in the business. Last night they showed exactly why they continue to sell out arenas all over the world. Even though several of their signature tracks were missed, Bon Jovi has enough hits in the catalog to have played another 2 ½ hours – and still done their Rock n' Roll Hall of Fame-worthy career justice. The fact that Bon Jovi is not yet in the Rock Hall is an injustice that needs to be fixed.
Maybe in a few years the band will do a 40th Anniversary tour where it will play nothing but hits. While I will continue to hold out hope that one day that epic show will happen, Sunday night's reunion with St. Louis was a great reminder that Bon Jovi and their fans can still rock the house.