Review: 'Baby Driver' Starring Ansel Elgort, Kevin Spacey, Jon Hamm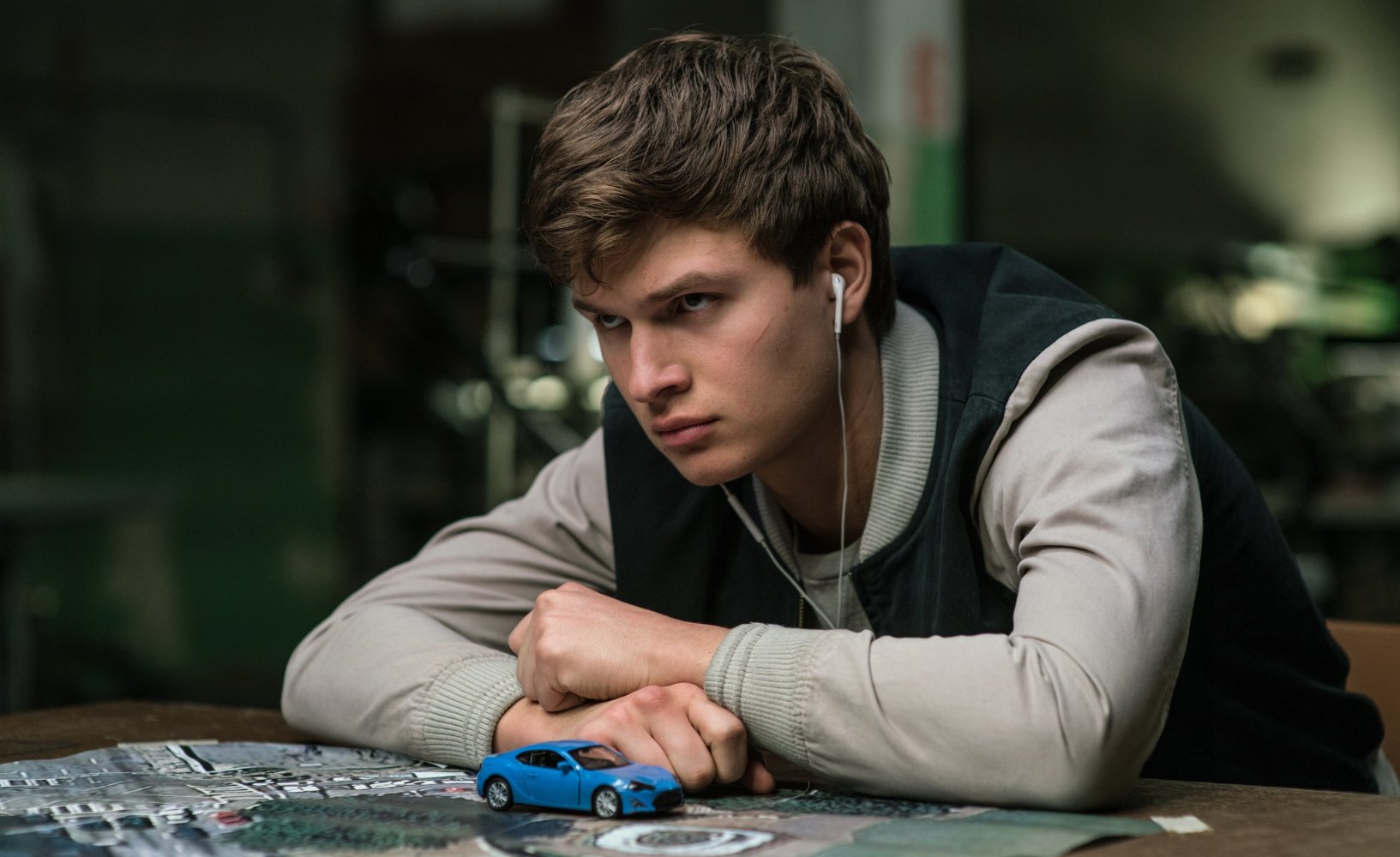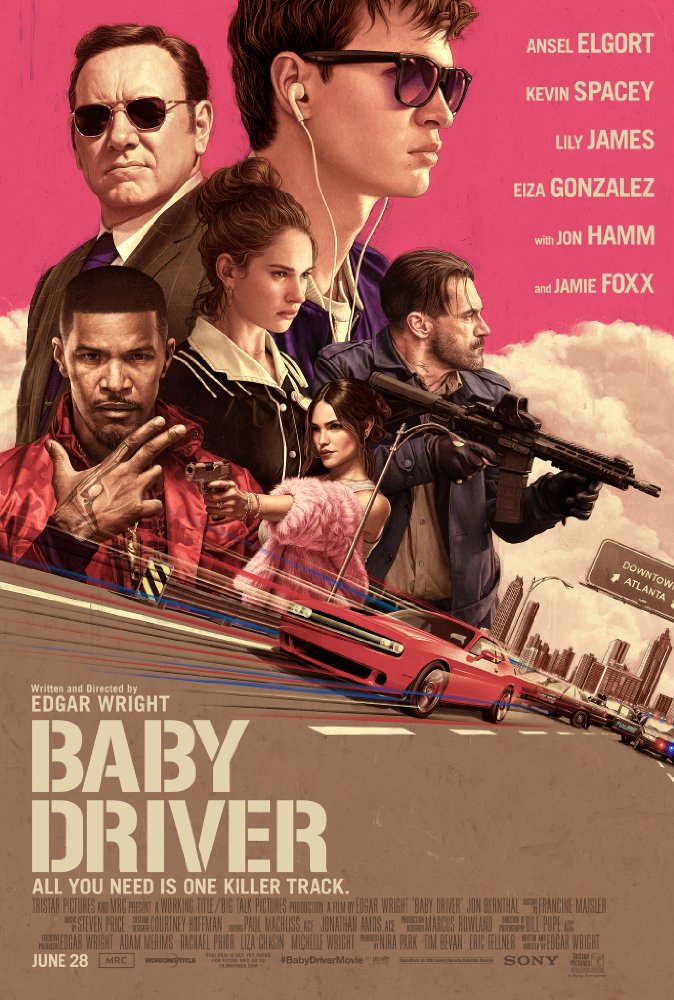 Baby Driver is the latest installment in a rich collection of films penned and directed by Edgar Wright. With films such as Shaun of the Dead, Hot Fuzz, and Scott Pilgrim vs. The World under his belt, Wright had already established himself as a fantastic director with a unique and entertaining style. With Baby Driver, I think it's safe to say he's one of the best in the business today. I'll still forever wish I could have seen Marvel's Ant-Man entirely from his vision before he was dropped from the directing chair.
Baby Driver stars Ansel Elgort as the titular character, Baby. At a young age, Baby was in a terrible car accident losing both his parents and becoming partially deaf. Today, he's a young adult in debt with a crime boss named Doc (Kevin Spacey) and acting as a getaway driver for miscellaneous heists for him. As the trailer shows, Baby is almost paid up in the debt and on his way out of the crime game, yet complications ensue and the audience is taken on a hell of a ride.
From the opening seconds, this film had me hooked. Baby pulls up to a bank accompanied by three others – Buddy (Jon Hamm), Darling (Eiza Gonzalez), and Griff (Jon Bernthal). When they come to a stop, Baby starts his iPod and the heist is on. This is the viewer's first taste of what Wright has in store with a perfect soundtrack and the masterful editing he accomplishes with this film. While the heist itself is off camera for the most part, we see Baby lip-syncing in the car while the gunshots and any other sound coming from outside his earbuds syncs flawlessly with the music. The tension builds up as they return to the car, and as soon as the last person is in, the beat drops and it's pedal-to-the-metal with what becomes the best car chase sequence I've seen in recent memory.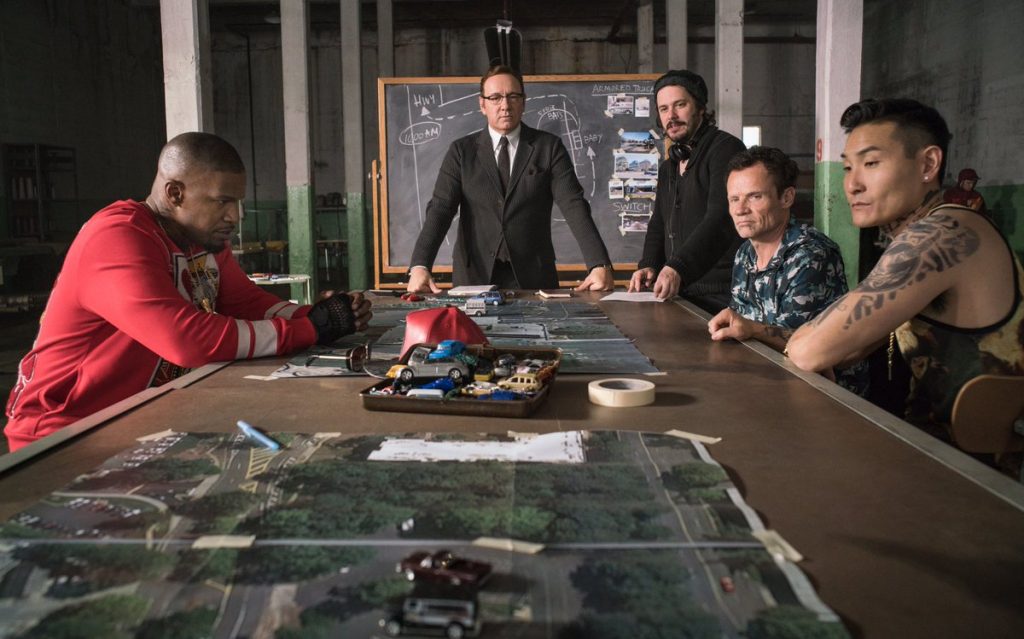 Following is an uncut title sequence in which Baby is strolling down the street, dancing to the music playing in his ears. His surroundings and the actions of him and others play out to the tune of the music and it's delightful (and even includes a few nods to some of Wright's previous films). Again, the music, editing and sound mixing especially were masterful – and it's throughout the whole film too, not just the beginning sequences as mentioned here. I would even go as far to say I wouldn't be surprised if this film gets a mention in the sound mixing category during the awards season. Only time will tell.
Post heist and title sequence, we get a glimpse of who Baby really is. He gets his unfair share of the cut and informs Doc he wants out. It's our first hint that he's not really a bad guy, just a guy caught in a bad situation. After one more job is promised to be the last, Baby makes his way back home and where we find he is a caretaker for an crippled, elderly deaf man named Joe (CJ Jones). You can tell almost immediately how much each of them mean to each other, and the chemistry between these two roommates is very real. Joe's keen on the situation Baby is in and hoping to see the day that Baby can make it out and make an honest living for himself.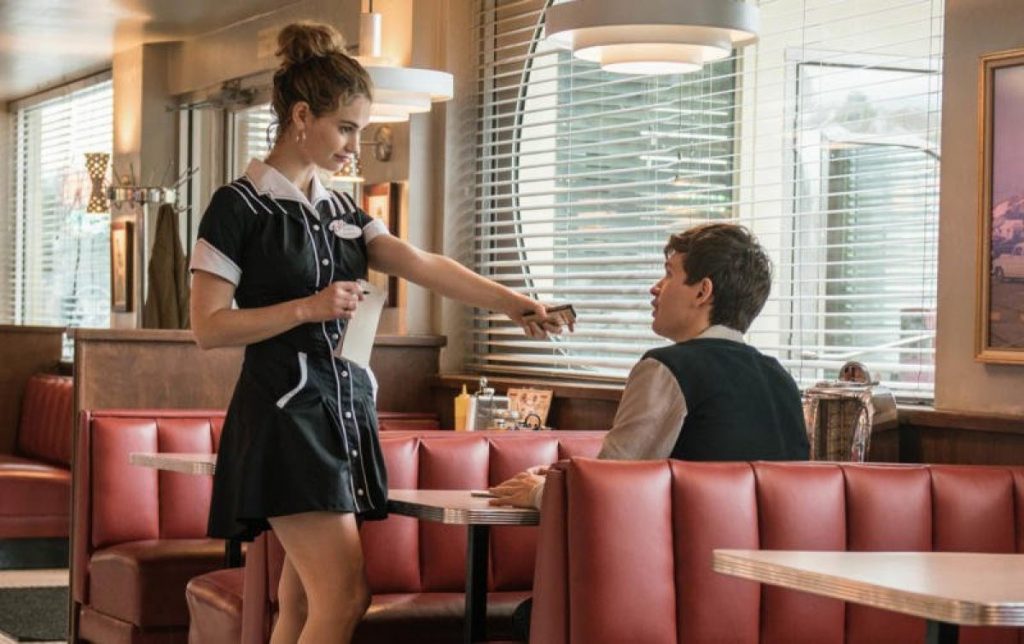 Between the first and third act, the second might seem kind of slow at times. At the end of the first act we meet Bats, played by Jamie Foxx, and let me tell you right now – Foxx is on the top if his game in this role. Even though he's meant to be a bad guy (and he definitely is), his performance is one of the best I've seen from him in quite some time. The love interest is also introduced near the end of the first act – a cute waitress named Deborah (Lily James) who Baby meets by chance. Immediately, Elgort puts on the charm he's all but mastered from the library of young-adult films (Divergent, Fault in our Stars) behind him. Both Elgort and James had very convincing chemistry throughout the film. Though some might say the love story seemed a bit forced, I didn't find any issues with it that hindered my enjoyment of the movie. All Baby wants is to get out of the crime game, and he happened to find a girl worth doing it for.
This film is fast-paced and funny, and I mean funny. Kevin Spacey delivers a line before the climactic finale that had one guy laughing so hard, I almost wanted to turn around to see if he was okay. The final thirty minutes will have you on the edge of your seat, and I'm glad the release date falls on my birthday – a perfect excuse to treat myself to this wild ride once again.
Baby Driver gets an A+