Review: Aldean Beats Heat, Packs Hollywood Casino Amphitheatre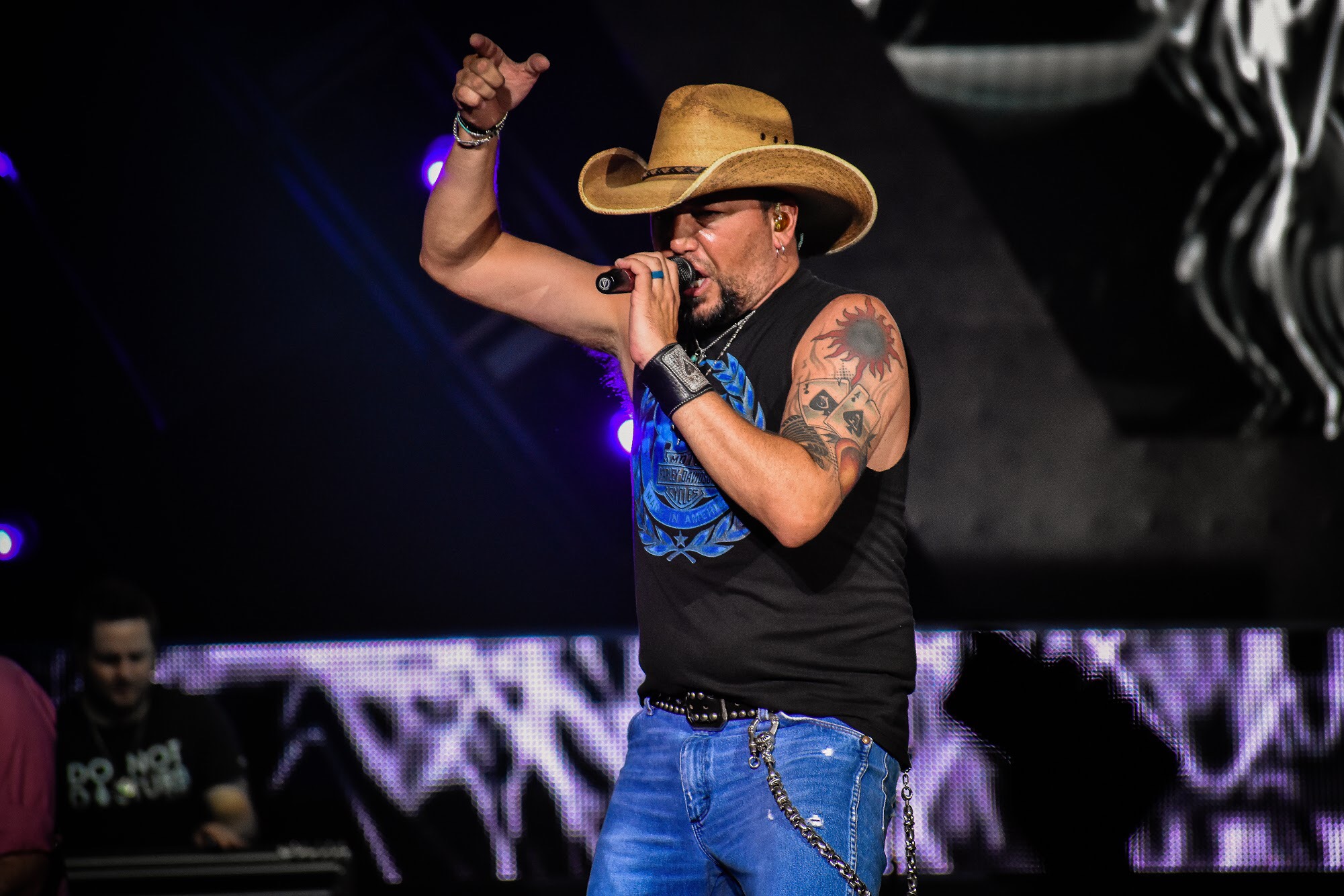 Jason Aldean's They Don't Know tour came to St. Louis Friday evening. Despite the temps of nearly 90 degrees that day, fans were packed in to enjoy the country superstars for the night.
Kane Brown kicked off the night and put on a great performance. Although his set list was much shorter than the other acts, he fit in some of his biggest hits including, 'Pull It Off' and 'Used to Love You Sober.' Brown was given a 25 minute time slot but definitely got fans all riled up and thanked them for braving the heat and giving him the opportunity to tour with such great artists.
Chris Young followed Brown and had an impressive amount of hits packed into his time. He, like Brown, thanked fans for getting him where he is today. He also joked that because of all of them the name of his hit song "Gettin' You Home" got changed from the original title of "The Black Dress Song" due to fans honing in specifically on that suggestive line. Young's single with Cassadde Pope had her cast on the screen behind him giving fans a chance to see a digital duet. Young kept the energy up and had fan's dancing and singing along up until the very last song of his hour long set.
Fans were anxiously awaiting main act Jason Aldean to take the stage when the distinguished sounds of Phil Collin's "In The Air Tonight" began playing. They let the song play for a few minutes giving off the vibe that tonight's performance would be monumental. Once Aldean took the stage he began singing his song "They Don't Know" which is also the name of his newest album and current tour. Aldean kept the energy up as his preceding acts had and played a good variety of expected his hits from his last 7 albums. Aldean played for an hour and a half and thanked fans for braving the heat to support the artists.