Review: 'A United Kingdom' Starring David Oyelowo, Rosamund Pike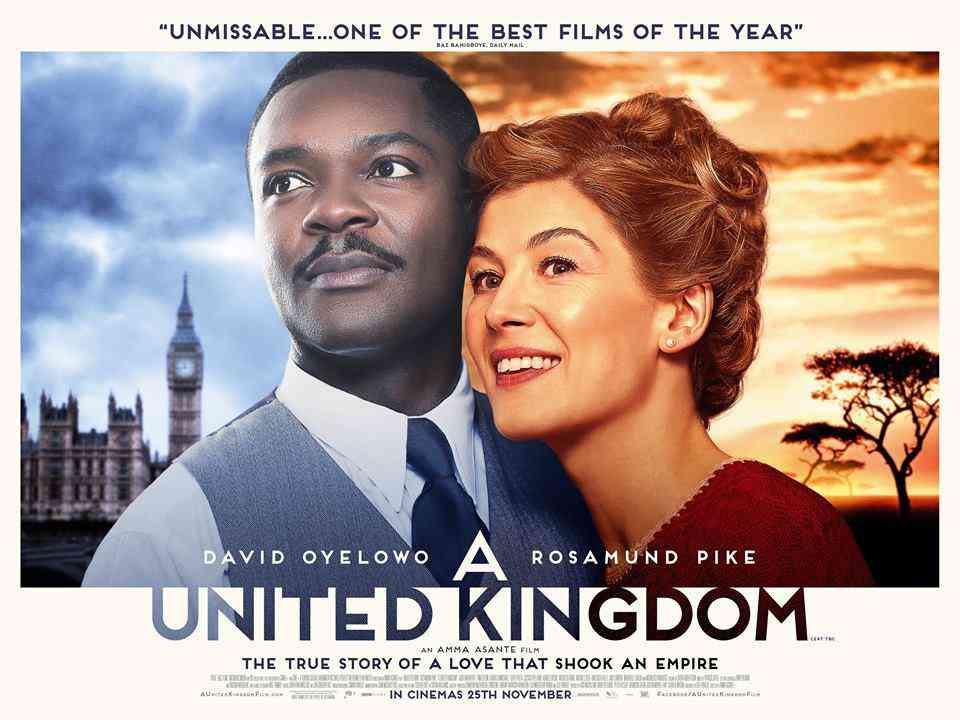 "No man is free who is not master of himself."
And with those words, Sir Seretse Khama put in motion a turn of events that eventually re-shaped the state of Southern Africa. Heir to the throne of the Bamangwato people residing in Bechuanaland (modern-day Botswana), Seretse's (David Oyelowo) efforts to lead his people in the post-World War II world become the focal point of A United Kingdom.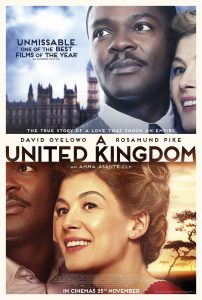 His and his wife Ruth's (Rosamund Pike) documented struggles serve as a reminder that, although socially many places have come a long way to combat racism, this past isn't too far behind us in some places, and still remains in others.
Set in the aftermath of World War II, Seretse is studying law abroad in England in order to prepare for his reign. He was an infant when his father passed away, so for the last 20 or so years, his uncle Tshekedi Khama (Visu Kunene) has acted as regent while Seretse grows up. While at a dance he meets Ruth Williams, a white English clerk, and they quickly hit it off, bonding over music and dancing before he eventually asks her to marry him and move back to Africa with him.
This isn't as easy as one might think, though, as Bechuanaland is just north of South Africa, a nation-state infamous for its apartheid policies which were instituted for more than 40 years up until 1991. Bechuanaland is a British protectorate, and with England still reeling from the financial cost of World War II, they rely heavily on Bechuanaland and other protectorates to pay taxes. Fearing retribution from South Africa should Seretse and Ruth's wedding take place, the British government does everything in its power to prevent first the marriage, then Seretse's ascension to the throne.
It's a complex topic, the repercussions of which are shown in detail throughout the course of the film. In Bechuanaland, there is mandatory segregation. Even in areas where Seretse is considered king and he's allowed entrance into white-only establishments, he m0ust take a different entrance. As he returns home, he finds that many in his tribe do not embrace the idea of miscegenation, and he is forced to win them over.
Telling a true story in a feature film can be a daunting task. Some directors have to take a significant amount of creative license to tell an entertaining story. Others face a more daunting task of trying to fit enough story into a short window in order to make the story coherent. As a result, we're often left with an extremely condensed story where it doesn't feel like we get the full effect of just how much the characters went through, and I have to say that Kingdom falls squarely into this category.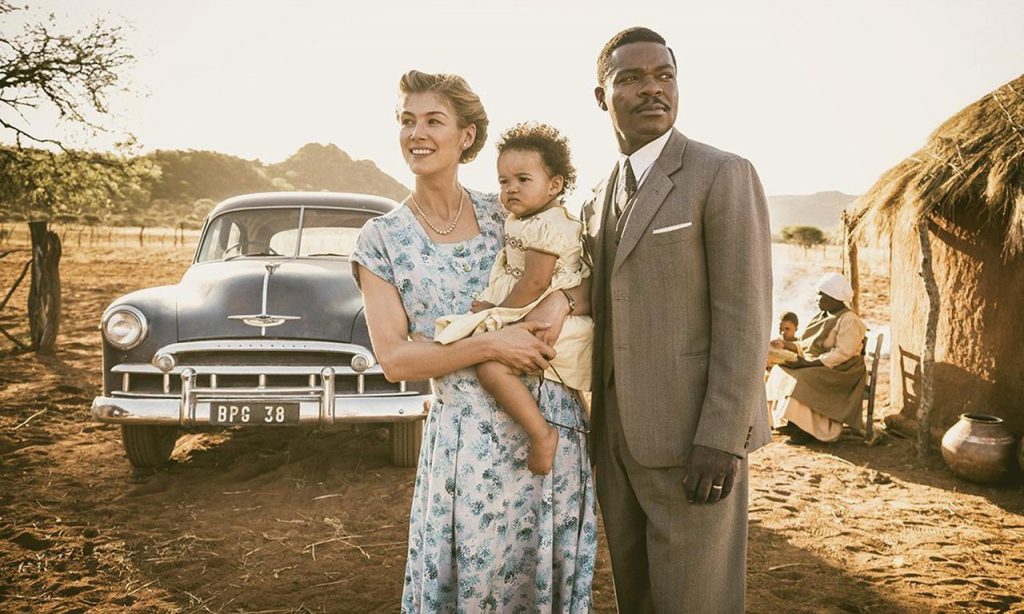 Want an example? Everything I described in the second full paragraph takes place in the course of the first ten minutes of the movie. At times, the pacing felt extremely forced, and for the longest time, we never get the sense of time passage. Seretse and Ruth's courtship seems like it takes place over the span of a few dates before he tells her he must return to Africa, when in reality they dated for a year. Kingdom tells a story that covers over a decade of history, but it feels like just a few years.
Thankfully, though, many of my nitpicks dissipate as the movie goes on, due mainly to the strong story. Perhaps it seems incredible that such blatant acts of racism could happen in the 21st century, but through exile not only from his homeland but his wife and family, Seretse worked against the persecution and ultimately perservered, and it's a gripping story. Ruth herself was a tremendous leader, devoting her life as champion of various causes, including segregation and inequality.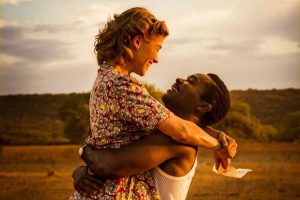 Both Oyelowo and Pike give excellent performances as the leads, and Jack Davenport is more than able as Alistair Canning, the British government agent who is dead-set against letting them be together. It's certainly enough to overcome the quibbles I have with the progression and pacing, and it's a story that should be told.
Racism, especially institutional racism, isn't really an easy topic to confront. At its core, it's an attempt to claim that a person or group of people is inherently inferior due to physical appearance, and people aren't comfortable when confronted with this fact. Still, it's a topic that needs to be discussed, as even now, it isn't something that we've completely escaped. Thankfully, there are people who work towards righting wrongs, one person at a time. In Seretse and Ruth's case, they managed to do it one nation at a time. A United Kingdom is a strong effort from director Amma Asante, and I only wish it could have been a little longer so we could see more of the history.
A United Kingdom gets a B.