Reese Witherspoon in Negotiations for Peggy Lee Biopic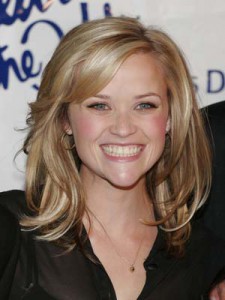 Reese Witherspoon has already received an Academy Award for a portrayal of another music legend, country singer June Carter Cash, in the 2005 Johnny Cash biopic, Walk the Line.  Now she is in talks for another famous female music artist, Peggy Lee.
Witherspoon has shown a lot of interest in the late jazz singer's life, and has sought a role in the upcoming film being directed by Julie & Julia director Nora Ephron. Witherspoon was actually behind acquiring the rights through Lee's estate, and will be producing with Marc Platt, who she worked on with Legally Blond.
Lee was an American Jazz musician, who was a singer, songwriter, and actress. One of her more famous roles was in the 1952 remake of The Jazz Singer. She was at her height of popularity during the Big Band era, and worked with the likes of Benny Goodman and his band. Lee was married four times throughout her life, and passed away in 2002 at the age of 81.
Witherspoon has been busy of late, she will appear later this year in the comedy How Do You Know, with Owen Wilson and Paul Rudd. In April she will be appearing in Water for Elephants alongside Christoph Waltz and Robert Pattinson. She also has a major role in the upcoming Pixar animated film, Brave.
What do you think of this project? Let us know in the comments!