Julie Taymor's "Spider-Man: The Musical" Opening on Broadway December 21st!
Despite being in limbo for the past few years, and director Julie Taymor's six years of hard work, Spider-Man Turn Off the Dark, will be coming to Broadway shortly before Christmas.
The long awaited Broadway show directed by famed Julie Taymor and Glen Berger, with music and lyrics by The Edge and Bono of U2, has seen its fair share of setbacks. After originally being promoted for a winter release earlier this year, it will now start previews November 14th, and will have its opening night at the former Hilton Theatre, now known as the Foxwoods Theatre.
The production is said to be one of those most expensive ever to hit Broadway in New York, and is based on the famous Marvel comic book, Spider-man, and its film adaptation originally directed by Sam Raimi.  The plot is said to follow closely to that of the first film, in which Peter Parker transforms into the Spectacular Spider-Man.
What do you think? Will this be a great Broadway show? Let us know in the comments!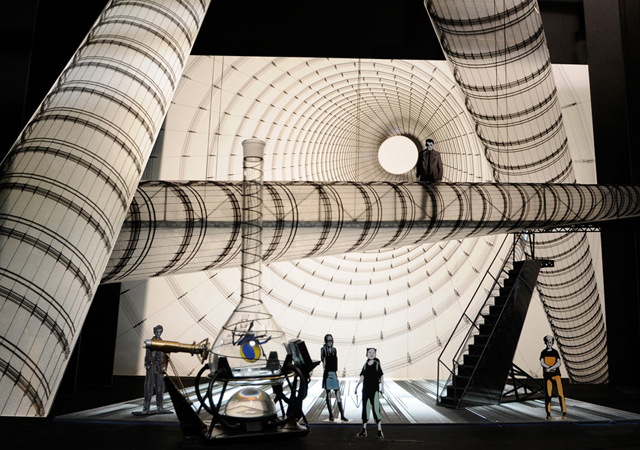 p
Rendering of the OsCorp set.