"Red" Gets a Sequel and Writers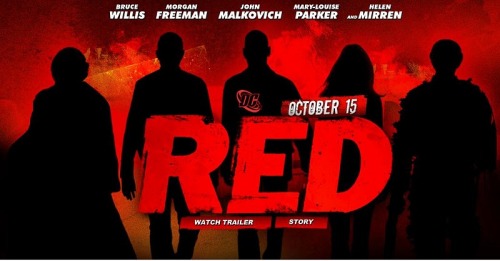 I really enjoyed Red.  It was a fun popcorn flick.  Most of the entertainment value for the film comes from the cast.  The film was a box office success and even earned a surprising Golden Globe nomination for Best Picture – Musical or Comedy.  Can the studio see the same success with a sequel?
They sure are hoping so.  Summit Entertainment has signed on the same writers, Jon and Erich Hoeber, who adapted the comic book by Warren Ellis and Cully Hammer that the film was based upon.  The two writers are also responsible for the upcoming Battleship.
Now word on where the story will head next.  I feel the success of the film will depend if they can get the whole cast back.  Hopefully Bruce Willis, Morgan Freeman, John Malkovich, Helen Mirren, and Mary Louise Parker will all sign on soon pending on the script.