Reboot Mania: Anna Faris is "Private Benjamin"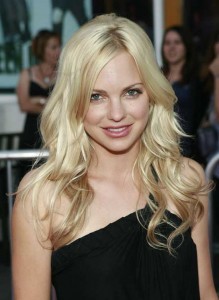 Goldie Hawn properties are hot right now. Just a week ago it was announced that Jennifer Lopez was slated to star in a remake of the Goldie Hawn/Kurt Russell film, Overboard. (Read our article here.) Now Anna Faris is set to star in a remake of one of her most famous roles ever, Private Benjamin.
The original film starred Hawn as a spoiled woman who is duped into the military after her husband dies on their wedding night. She learns the hard life of being in the military, but eventually finds promotion after promotion.  There is no word on what elements will stay in the film, and which will be scrapped for a more modern take. Currently, screenwriter Amy Talkington is writing the initial script.  The comedy is being described as a fish out of water comedy.
Every day there are a couple more remakes or reboots being planned in Hollywood. Only a very small percentage of them ever make sense. Private Benjamin is going to be a hard one to live up to. It is among Goldie Hawn's finest films, and it even had an impressive 3 Oscar nods in 1980.
Do you think the remake will be able to live up to the original? Let us know in the comments!