David Fincher Decides to do The Girl With the Dragon Tattoo Next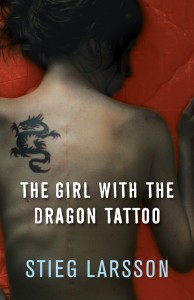 Just a week or so ago there were talks that Fincher was going to be doing a Bobby Fischer film with Dragon Tattoo possibly on the horizon beyond that.  It seems that Fischer will be put on hold for the hot property adaptation whose current foreign adaptation is getting good reviews as it tours the US right now.
The script will be by Steve Zaillian and hopes to begin lensing by the end of the year.  Apparently Carey Mulligan is out at this point for the lead and Fincher is apparently seeking an unkown for the lead part.  This film would be the first adaptation of a potential trilogy which follows:
"mystery surrounding the long-unsolved disappearance of an heiress. A journalist recently dinged by a libel case and a young female hacker try to resolve it, stirring up bundles of personal and industrial corruption along the way."
Hit up ComingSoon.net and The Playlist for the full details.