R.I.P Miramax: Disney Shuts Down Studio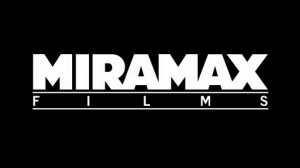 The writing has been on the wall for years. The one time Oscar producing studio, Miramax, is being shut down finally by parent company Disney. The New York and Los Angeles offices are set to close, and will leave more than 80 people without a job. The other casualties of the destruction of the once popular studio? Six films, including The Tempest, Last Night, and The Debt who will either be shelved or have a small release later on down the road.
The studio was started in 1979 by Bob and Harvey Weinstein who built the studio up over time with strong releases such as Pulp Fiction, Clerks, Good Will Hunting, Chicago, The English Patient, and the list keeps going on and on. The studio was an Oscar powerhouse during the 90s, but it eventually started to lose ground. It's owners went to start another studio which has yet to find the footing that its old company had. The Weinstein Brothers have offered to buy the name back from Disney, but so far Bob Iger has said they can buy the company outright for $1.5 Billion.
It is a sad day for movies. Without studios like Miramax that took risks to bring us quality films, we wouldn't have many of the modern classics we have to date. Below is a list of what I consider important films released by Miramax:
My Left Foot (1989)
Sex, Lies, and Videotape (1989)
Reservoir Dogs (1992)
The Crying Game (1992)
The Piano (1993)
Clerks (1994)
Bullets Over Broadway (1994)
The Crow (1994)
Pulp Fiction (1994)
Fresh (1994)
Four Rooms (1995)
Il Postino (1995)
Kids (1995)
Muriel's Wedding (1995)
Beautiful Girls (1996)
Trainspotting (1996)
From Dusk Til Dawn (1996)
The English Patient (1996)
Swingers (1996)
Don't Be a Menace (1996)
Chasing Amy (1997)
Good Will Hunting (1997)
Jackie Brown (1997)
Dogma (1999)
The Cider House Rules (1999)
Princess Mononoke (1999)
Talented Mr. Ripley (1999)
Amélie (2001)
Chocolat (2001)
Confessions of a Dangerous Mind (2002)
Gangs of New York (2002)
Chicago (2002)
Kill Bill (2003)
Garden State (2004)
Infernal Affairs (2004)
Tsotsi (2005)
The Diving Bell and the Butterfly(2007)
There Will Be Blood (2007)
No Country For Old Men (2007)
These are just a portion of good films that Miramax has released over the years. There were many that were favorites of mine that I left off. It makes me wonder what imprint Disney is going to use for their award season movies.