Preview: Wrestlemania 33 in Orlando, Florida this Sunday on WWE Network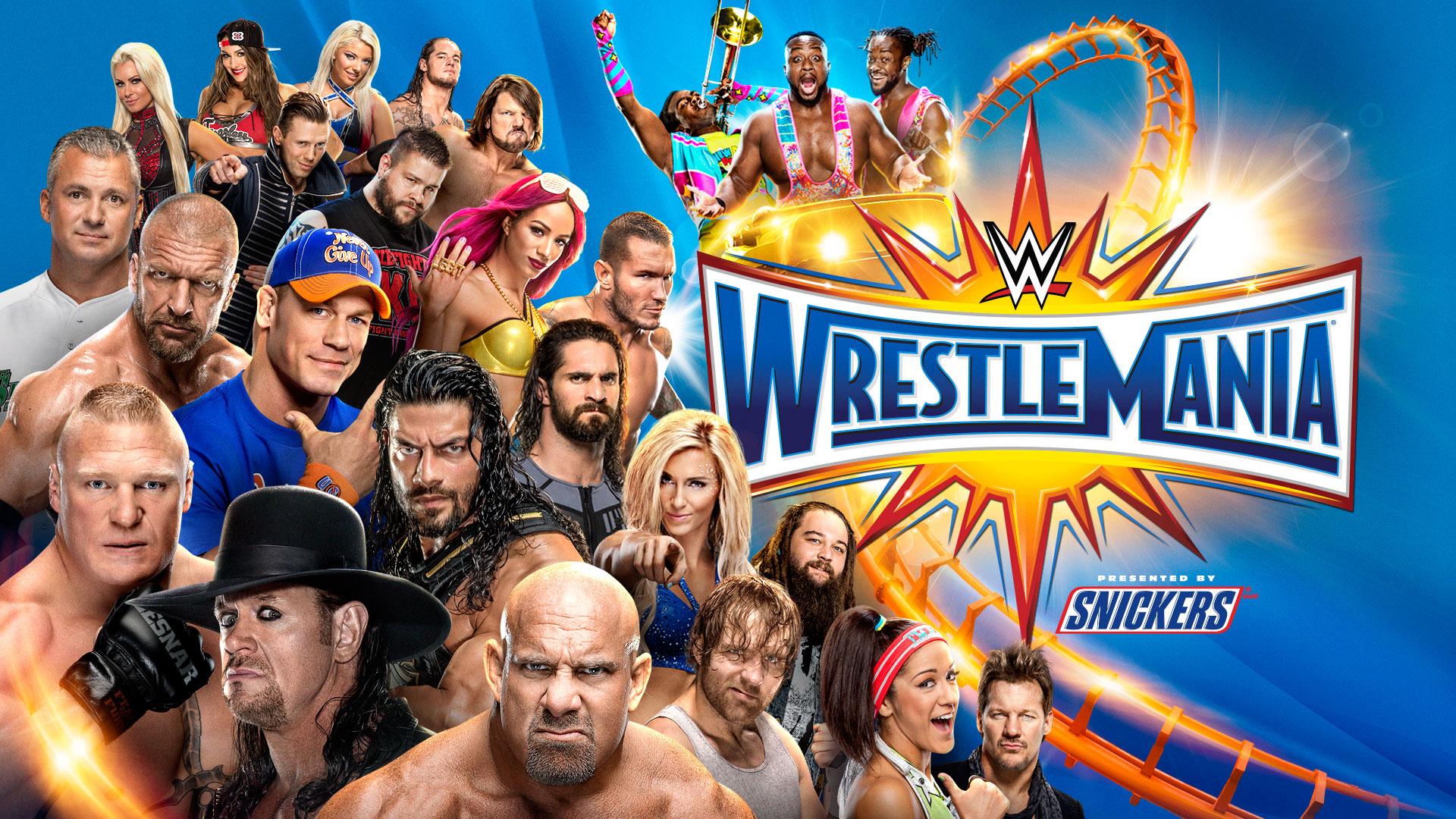 It's that time again wrestling fans – Wrestlemania is here!
It's the WWE's version of the Superbowl for men in tights (and women too). This year's showcase of the immortals will be taking place in Orlando, Florida. If the early pictures of the gigantic roller coaster being built mean anything, wrestling fans could be in for a wild ride on Sunday night.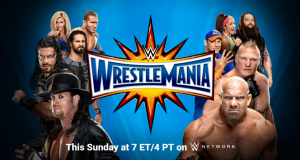 This will be my second time seeing Wrestlemania live. I also attended Wrestlemania 30, which took place in New Orleans.
If you are a fan of wrestling, even the tiniest bit, you should experience a Wrestlemania in person at least once in your life. Where else will you see grown men carrying title belts, dressed like their favorite superstar, or wearing a fanny pack?
On paper, Wrestlemania looks to be a solid show. There are title matches, feuds between friends, and even a battle royal, what more could a fan ask for?
The New Day will be the host of mania. Given New Day member, Xavier Wood's recent adult-video leak, I'm kind of surprised the WWE has stuck with the group to host the show. If you watch the trio on Raw, Woods has made a couple off-color remarks about the video. Nonetheless, the New Day, while not one of my favorite teams, will host the event.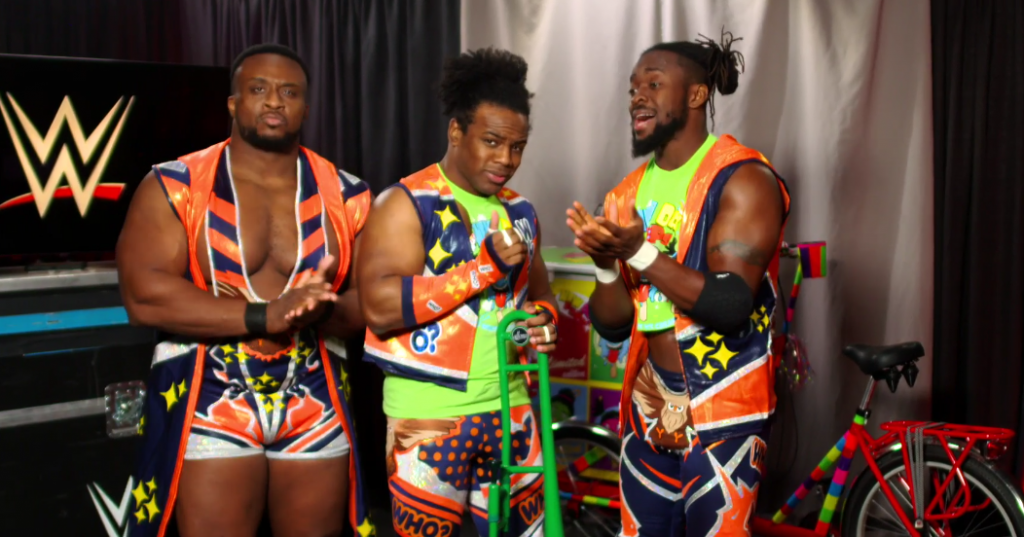 Here are my predictions for the matches at Wrestlemania:
The kickoff match will be the Andre the Giant Battle Royal. This is always a fun match to watch due to the fact there are so many wrestlers that normally wouldn't get television time. There are three superstars who could win this match; Big Show, Baron Corbin, or Braun Strowman. I'm going with Strowman. He's one of the best big men in the game today, and he's only going to get better.
Another kickoff match features Neville against Austin Aries for the Cruiserweight belt. This has been a pretty good feud. I'm not a cruiserweight fan, but Neville is a great heel and one of the best flyers around. I'm going with Aries taking the belt from Neville. Let's see what Aries can do for the stagnant ratings for 205.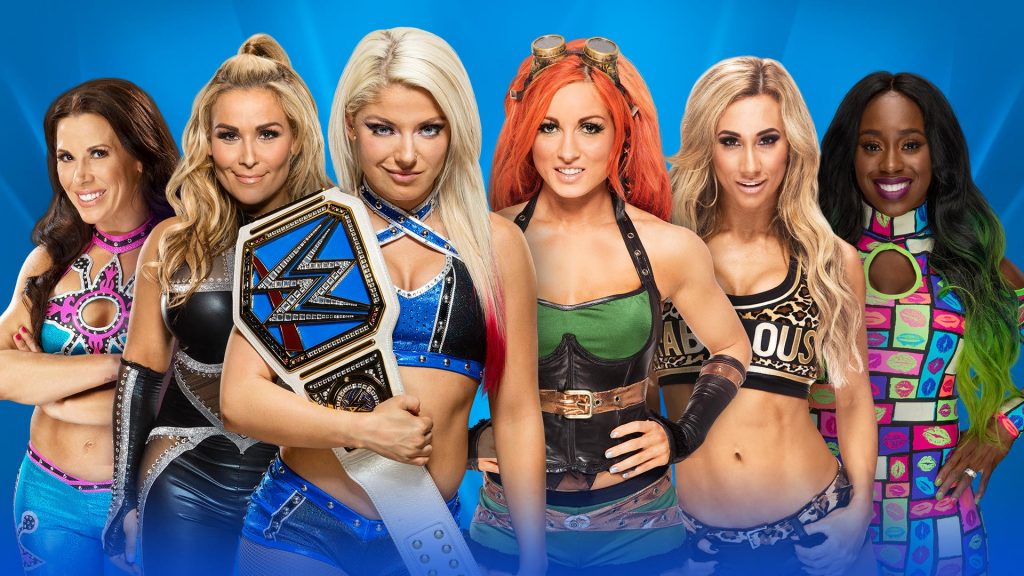 The Smackdown women's match is also on the kickoff show. Champion Alexa Bliss has the looks and in-ring ability to be a great champion. I don't want to see her lose the strap just yet. Unfortunately, WWE's Wicked Witch will face Becky Lynch, Mickie James, Carmella and Naomi. Naomi was forced to relinquish the belt due to injury, but now she's back. I am going with her to get the win in her hometown of Orlando. The WWE loves to put wrestlers over in their hometowns.
Intercontinental champion Dean Ambrose will defend against Baron Corbin. This has been a feud that's had its ups and downs. Corbin is finally starting to come into his own as a good heel. Ambrose is just annoying in my eyes. I'm not a fan of the Lunatic Fringe gimmick. Corbin wins the match, but he wins it dirty. He is the new Intercontinental Champion nonetheless.
In what could be the match of the night, the Raw Tag Team Titles will be up for grabs as Luke Gallows and Karl Anderson defend against Cesaro and Sheamus and Enzo and Big Cass in a ladder match. There will be some great spots in this match, as Sheamus already took some stitches after getting hit with a ladder on Raw. Make no mistake about it, this match will be won by Enzo and Big Cass. They are the hottest tag team the WWE has had in years. They may be the hottest team since the Degeneration X days. Enzo and Cass win or we riot!
John Cena and Nikki Bella against The Miz and Maryse. The WWE knows how to tell a great story. Cena and Miz have been rivals for years and always have solid matches. At first glance, the fact that this is a tag match seems a bit disappointing, but the storyline has been phenomenal. The Miz is one of the best talkers in the business and Cena is close behind. Throw in rumors that Cena may propose marriage after the match, and that Nikki will retire after the match, there's no way Cena and Nikki lose.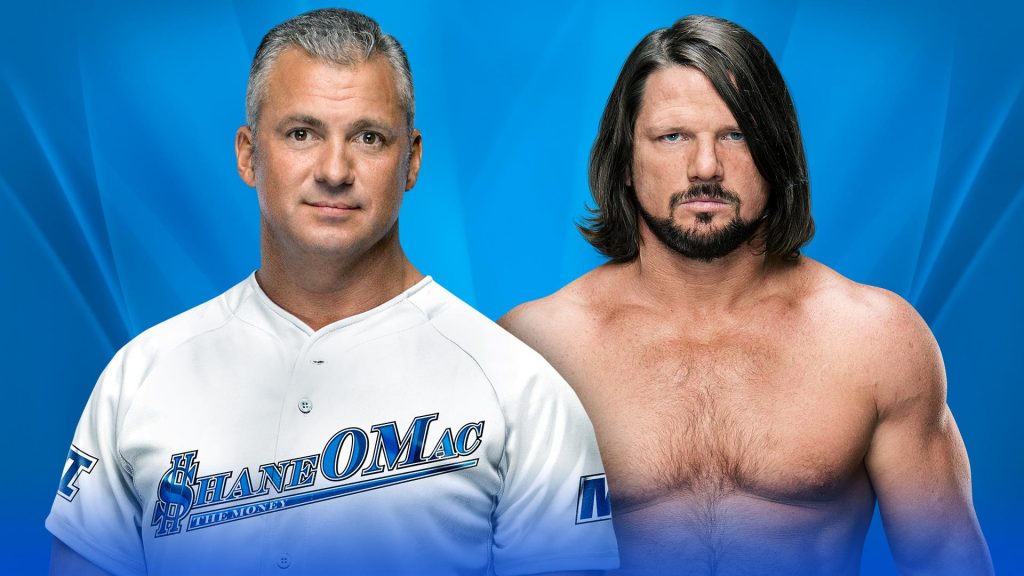 Shane McMahon vs AJ Styles is a match that I was disappointed with at first. However, the feud between these two has been great to watch unravel on Smackdown. AJ put Shane through a car window a couple weeks ago, only to have Shane land an elbow on the announcer's table last week. I can guarantee a couple memorable spots in this match. I am picking Shane to come out victorious when it's all said and done. Regardless of who wins, Styles is one of those rare wrestlers, ala Shawn Michaels, that you have to see perform live. He's one of the best.
The Raw Women's title match will be a fatal 4-way between champion Bailey, Charlotte Flair, Sasha Banks, and Nia Jax. Bailey seems like a nice young lady, but she bores me. Honestly, the belt needs to be back on Charlotte. She's really the only one out of these four I care to watch in the ring. That being said, I'm going with Sasha Banks to win with a heel turn. Banks will make a great heel and this will give her and Bailey another chance to shine in singles competition.
United States Champion Chris Jericho will take on Kevin Owens. One of the only saving graces for Raw over the last few months has been Jericho and Owens. Once again, the WWE is telling a great story here. Owens and Jericho are both at the top of their game. Jericho has a knack for putting guys over at Wrestlemania, and I think he'll do it again, as Owens will get the win and the title. I'm sure this won't be the last time these two square off either.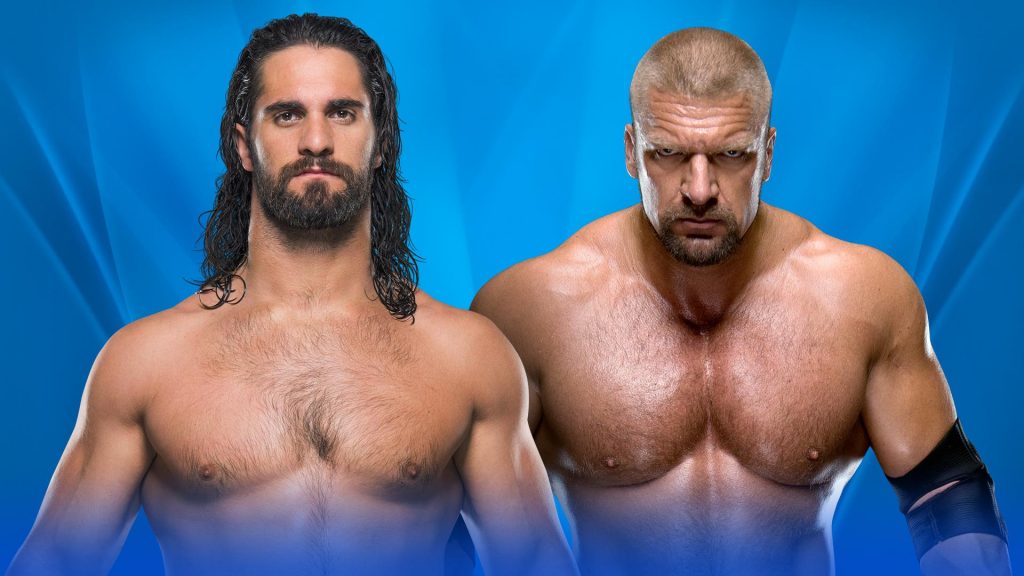 Seth Rollins and Triple H has been a story a year in the making. Rollins has struggled as a face, but is a joy to watch in the ring. Triple H can still bring it, even though he's firmly entrenched in the office of WWE. The Game always puts on a show at Wrestlemania. I look for Rollins to get the win here, but it will be an all out war between these two.
The Undertaker is 52 and it's time to retire. The WWE has shown that Roman Reigns is their next big thing. Regardless of the boos he gets from fans, Reigns has shown he can be "The Guy." His in-ring work has vastly improved, as has his mic work. If this is truly it for Taker, which I hope if is, Reigns will get the win and this will be the last time we see one of the true legends of the ring, The Undertaker.
WWE Champion Bray Wyatt and St. Louis' own Randy Orton will have a great match, I'm sure of that. But the feud just seems rushed and thrown together. I mean, Orton turns on Wyatt by burning his house down! It's wrestling folks, we can't forget that. Orton is one of my favorite stars and will be looking to win the title for the 13th time, however if WWE is smart, Wyatt gets the win here. Keep the belt on Wyatt, he has earned a long run with the strap. Fans love his gimmick and it makes for entertaining television.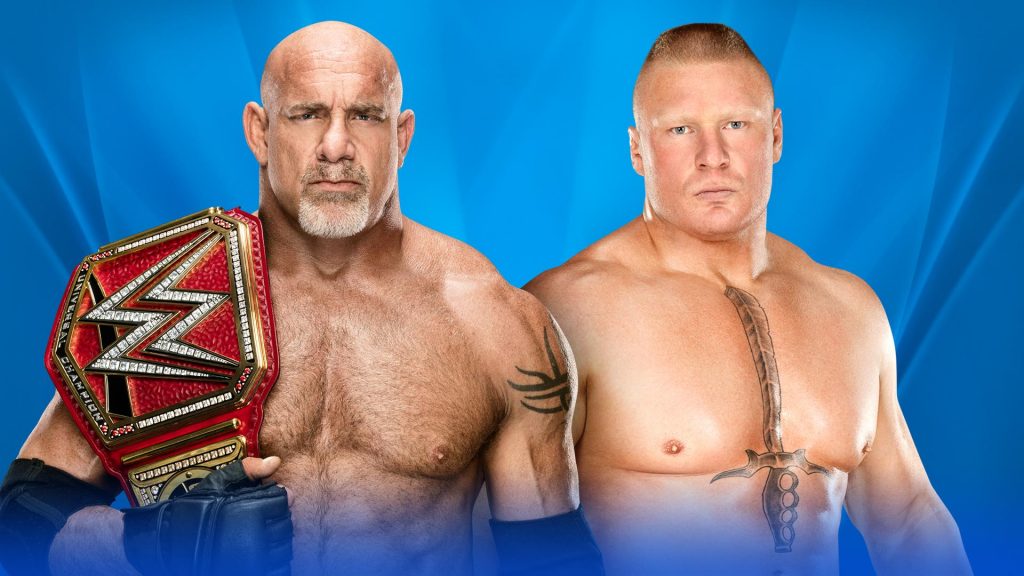 Finally, the main event of the evening will be Bill Goldberg, who is the Universal Champion against Brock Lesnar. Goldberg hasn't had a match last more than 2 minutes, and I don't look for this one to last too long. Goldberg holds two victories over Lesnar, but he will not win this match. Rumors are that Goldberg is done after Mania, and Lesnar will be the key to making Roman Reigns the face of WWE. Lesnar will get his revenge on Goldberg and carry the Universal Title until Reigns takes him out.
All in all, it should be a fantastic weekend for WWE fans. Don't forget the NXT show Saturday night on WWE Network, as champion Bobby Roode defends against Shinsuke Nakamura. For some, the NXT show is more enjoyable than the big WWE show the next night. The NXT brand is definitely exciting to watch and Roode and Nakamura will put on a show.
The Hall of Fame ceremony is Friday night. Kurt Angle headlines a class that also features Ravishing Rick Rude, Diamond Dallas Page, and The Rock 'n' Roll Express among others.
Wrestlemania will kick off at 5 p.m. Sunday night, while NXT Takeover will start at 7 p.m. Saturday night. The Hall of Fame ceremony can be seen live on the network starting at 7 p.m. Friday night.