Graffiti Bridge: A Tribute to Prince Plays the Pageant on Sat., April 15 – Interview With Drummer Jeff Bradley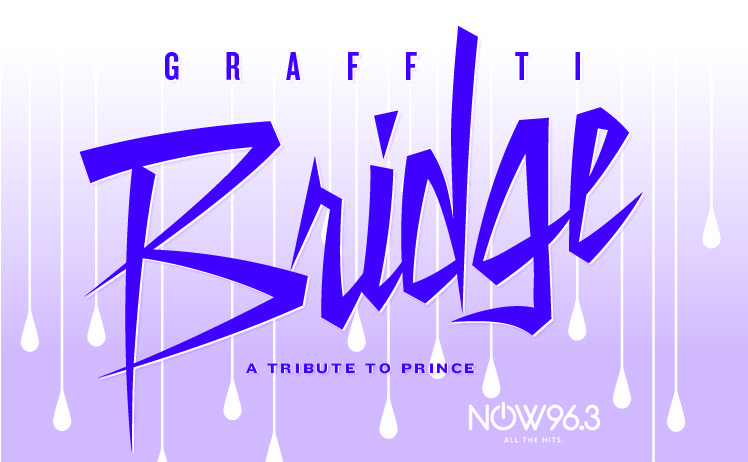 Gas up your little red corvettes and head to the Pageant on Saturday, April 15 for Graffiti Bridge: A Tribute to Prince. 
The idea came to fruition shortly after Prince's death last year. Drummer Jeff Bradley decided to put together a group of musicians to pay tribute to the legendary performer.
"This whole thing started last August," Bradley said. "Several of us were looking for an outlet and the concept of putting this show together came to be."
The band consists of several local musicians. Bradley will be on the drums, while Ryan Jordan (formerly of Greenwheel and the Wyld Stallyns) will be on lead vocals. Bryan Greene (also from Wyld Stallyns, and El Monstero) and Monica Valli will be on guitar, while Ben Moyer (formerly of Paint The Earth) plays bass. Jake Elking (Bus, El Monstero) will be on keyboard, as Erminie Cannon and Tandra Williams (both of El Monstero) handle background vocals.
The band will also have a three-piece horn section featuring Terry Grohman on sax, Jeremiah Burcher on trombone, and Ryan Torpea on trumpet. And Urge frontman Steve Ewing will be a guest vocalist at the show.
"He's going to be a really killer guest vocalist," Bradley said. "We are really looking forward to energy he will bring to the show."
The band played its first tribute show last year, which raised money for the Crohn's and Colitis Foundation. This year's show will raise money for the Multiple Sclerosis Foundation. Those attending will have a chance to bid on items during a silent auction.
"Last years silent auction was a big hit," Bradley said. "We had stuff from the Blues, Cardinals, and a lot of other places in St. Louis."
Prince was known for his over the top persona and shows, which can be hard for any tribute group to emulate, but Bradley said the band will put its own spin on some of Prince's hits.
"We want this to stand on its own," he said. "We have looked back at some early concert footage, but we won't go overly modern. The video screen is there to add flair for visual effect."
Bradley said there will be something for everyone, from fans of Prince's early music to the latest  songs in his career.
"We will play stuff from nearly every Prince album," Bradley said. "We will be playing between 32 and 34 songs so it will be a solid 2 1/2 hours of Prince music."
Graffiti Bridge: A Prince Tribute will take place at the Pageant on Saturday, April 15. Doors are at 7 pm, show starts at 8pm. The show is an all ages event. Tickets are available at Ticketmaster.com.