Review: 'Life' Starring Jake Gyllenhaal, Rebecca Ferguson, Ryan Reynolds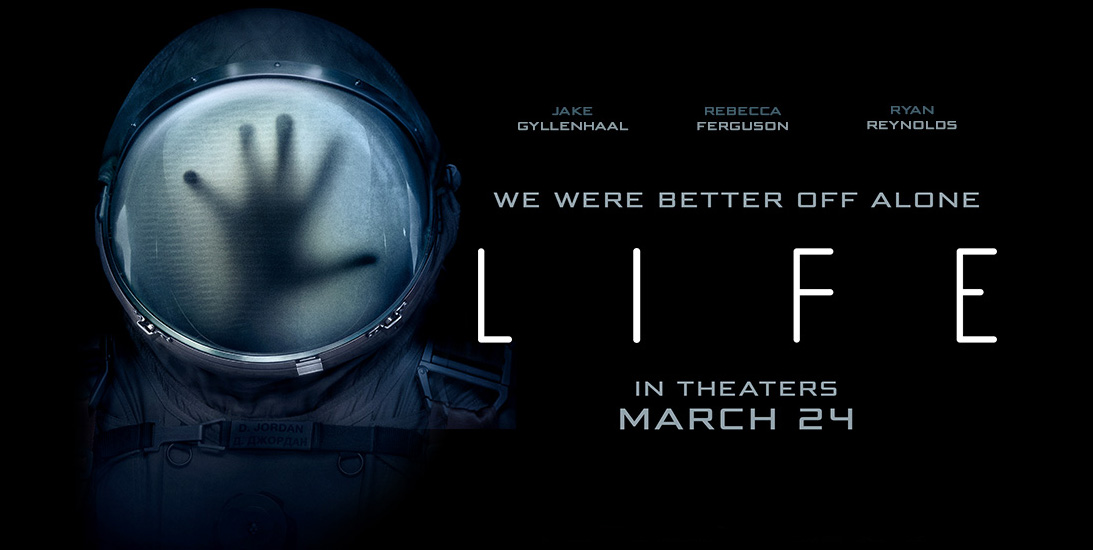 Take a bit of Alien and a splash of Gravity and what do you get? The outcome is Life, the new space-thriller starring Jake Gyllenhaal and Ryan Reynolds.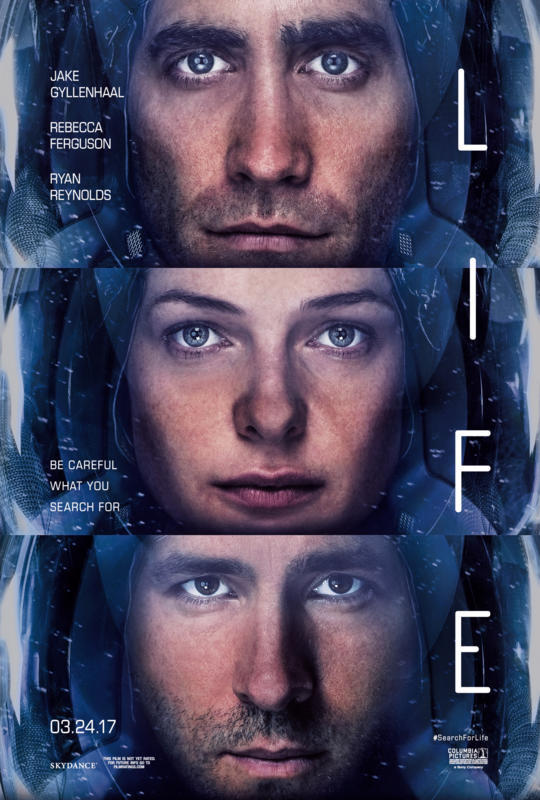 Director Daniel Espinosa doesn't change the game with Life, but the film is effective enough to keep your attention for just over 100 minutes. It tells the story of six crew members aboard the International Space Station, where they are on the verge of one of the most important discoveries of mankind – life on Mars.
Things start to go a little haywire as the crew begins to research and experiment on their discovery. While the film features a star-studded cast with Gyllenhaal and Reynolds, accompanied by Rebecca Ferguson, the true star of the film is actually the extraterrestrial life form. They name it Calvin, who soon unleashes plenty of terror and scares on the ship full of dumb characters. I say "dumb" because you would think scientists would be smart enough to know what to do when in a life-threatening situation. However, the characters in Life do everything they can to ignore what they should be doing.
Nonetheless, while the movie isn't breaking any new ground for alien or space films, it's still fun – and there are plenty of thrills to make it worth watching. Gyllenhaal and Reynolds are great, and have wonderful chemistry together in the monster movie. Just like space films Gravity and Passengers, Life is beautifully filmed. The beautiful visual effects are sure to wow audiences who are there for the ride.
Overall, Life is one of the more enjoyable movies I've seen in the last few months. It may not be an original concept, but it will more than wet your appetite for the upcoming Alien: Covenant film in a couple of months. In an industry where it's rare to get two leading men in the same film, Gyllenhaal and Reynolds are reason enough to see the the film. The horrifying death scenes and few scares to go with a surprising ending are just the cherry on top of the sundae.
Life gets a B.