Preview: Krewella at The Pageant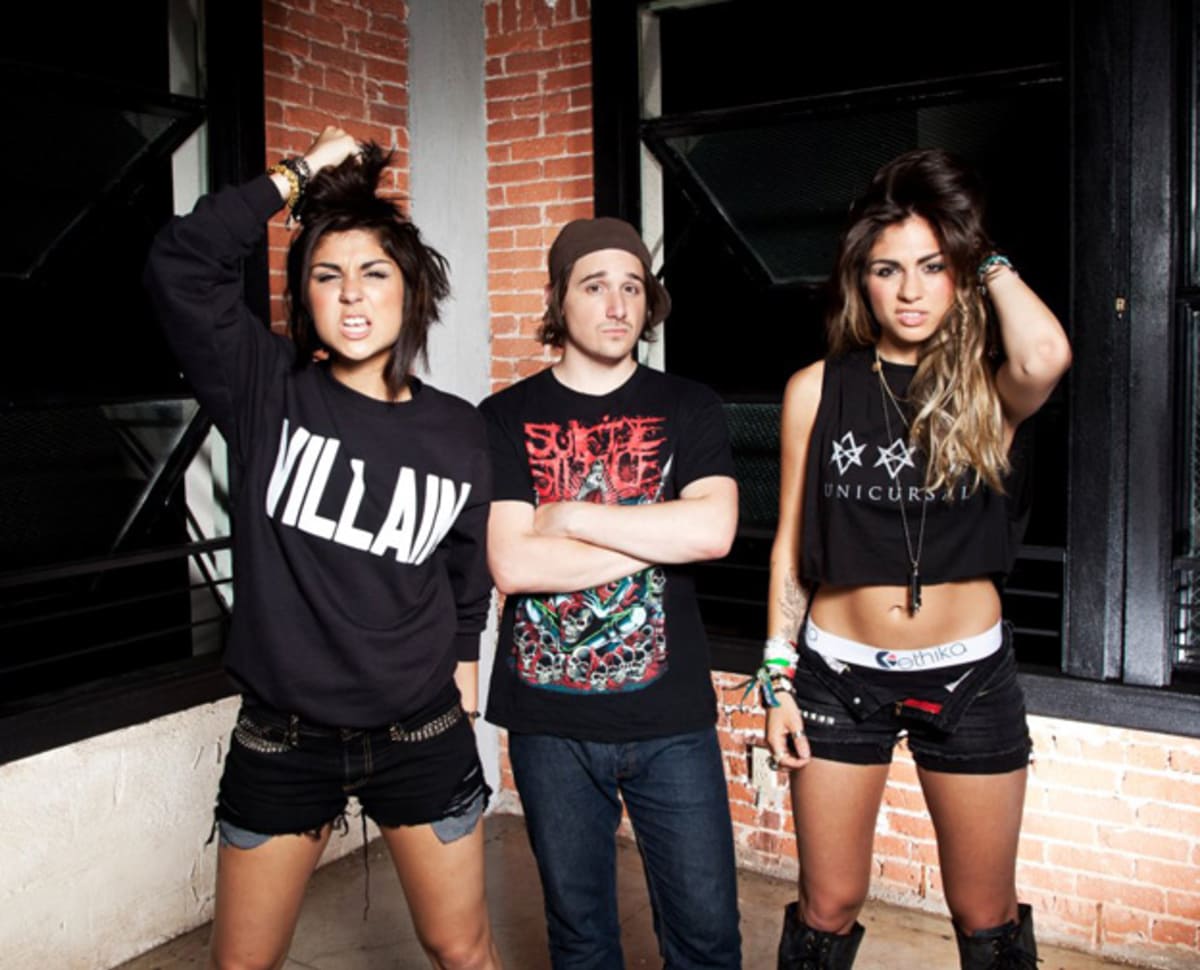 Preview by Jayme Hillmer
On Saturday October 14th, The Pageant will be hosting Krewella, The New World Tour presented by Sirius XM BPM.
Along with Krewella, there will be an opening appearance by EDM collaborator Dj Shaun Frank. The Pageant is notorious for their intimate setup, which could lay the grounds for a dynamic performance by a duo known for their heavy fan interaction.
Krewella is a sister team fusion of electronic dance music, with sub genre influences ranging from house, dub step, trap, and even head banging metal. The pair laid their roots in the suburbs of the Windy City Chicago in 2007.
This pair was initially a collaboration of three members, until the producer parted ways and left the remaining sassy, unapologetic, yet innovative sisters Jahan and Yasmine Yousaf. They envisioned the influence they wanted to forge onto the EDM scene, even endorsing the dream by getting matching tattoos of  the date they committed to pursuing music full time.
In December 2011 Monstercat signed Krewella to their label and produced their first official track.
Utilizing social media outlets and building a platform around the electronic dance music followers on youtube, the group flourished, and branched out to perform at festivals globally. The group was later signed by Columbia Records becoming one of the firsts in the genre to be backed by a major label. Although the sky was the limit for the pair, they never lost sight of the savage lone wolf mentality to transform the ideals of women in a male dominant genre. Krewella has fiercely made their mark as shape shifters in the EDM world, with huge hits, festivals, and a loyal growing fan base.
Krewella prides themselves on showcasing the magnitude of their skill set through both acoustic performance and raging grime club productions. Their intense dj sets are known to be fueled off the sweaty, hyped fans, with heart beats syncing to the eletro tempo. Their versatility allows them to slow it down with their singer, songwriter abilities and intimately pull their audience in for a breath of fresh air. The sisters will hope to bring an epic performance, allowing their fans to get lost passionately in the music, crowd surfing, or even the mosh pit.
Tickets are still available for the show by going to Ticketmaster.com.
Krewella will be performing at The Pageant on October 14th, with doors opening at 7 p.m. and the show at 8 p.m.