Preview: Jim Gaffigan Coming To Scottrade Center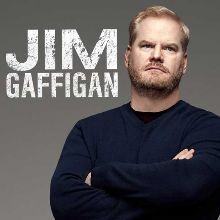 Jim Gaffigan brings his Noble Ape Tour to St. Louis Saturday, December 2nd. The 8:00pm show will feature bits from Gaffigan's real life, living with his wife and five children. The comedian takes a critical look at his family, his society, and his eating habits.
Aside from standup, Gaffigan has made a living as an author with his books Dad Is Fat and Food: A Love Story. He has also made appearances in numerous films and television shows, such as "The Ellen Show" and "Law & Order: Criminal Intent."
Jim Gaffigan: Noble Ape Tour is coming to the Scottrade Center December 2nd, at 8:00pm. For tickets visit ticketmaster.com.