Preview: Fall Out Boy to Play Scottrade Center Oct. 21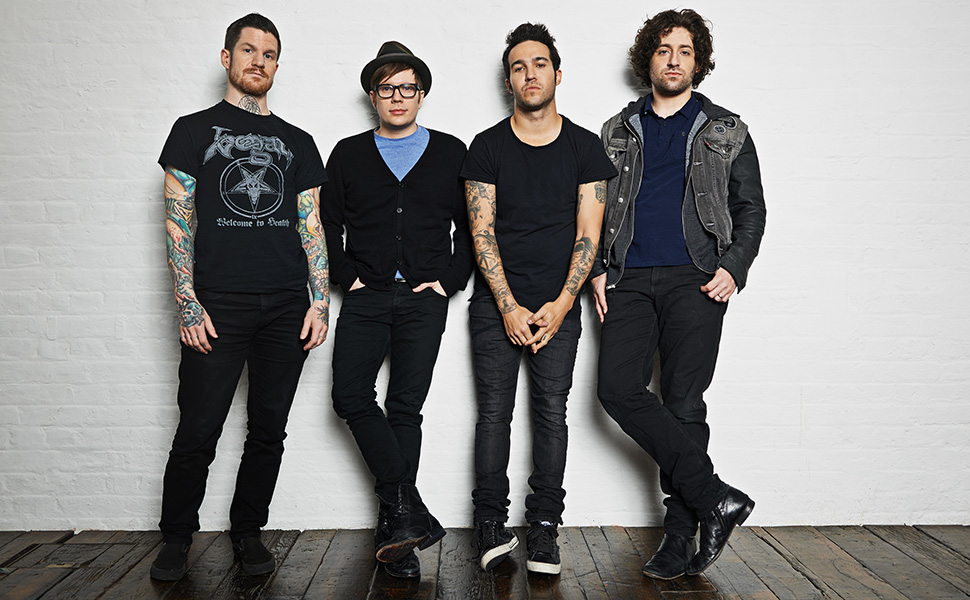 On Saturday October 21, Fall Out Boy will be bringing the MANIA TOUR to the heart of downtown St.
Louis at the historic Scottrade Center. The large arena will be the ultimate playground to house the
massive Fall Out Boy fandom that will flock from near and far. St. Louis is ready to rock out with the
return of Fall Out Boy after a couple year hiatus. The stage will also highlight the talents of hip hop
artists Jaden Smith and Blackbear.
The punk rock scene that thrived in Chicago during the early 2000s was the outlining blueprint that
formulated Fall Out Boy. This creative environment sparked punk fashion aesthetics and encouraged
artists to bring individuality to the forefront. This era of vulnerability was the precursor for producing
rock stars, thus Fall Out Boy was born. The group was formed by lead vocalist Patrick Stump, bassist Pete
Wentz, guitarist Joe Trohman, and later adding drummer Andy Hurley to the lineup. They immersed
themselves in the underground realm of punk to shape their debut album "Take this to Your Grave" in
2003, which contributed to the pop punk rise of the decade. Fall Out Boys break through hit came from
the epic track "Sugar, We're Goin Down," which elevated them from rock star to super star status
overnight. The group went on to produced two more albums that drifted away from their punk roots
and implemented more pop stylistics. Fall Out Boy took a creative break from the industry to regroup,
reform, and reinvent themselves individually and collectively as a group. Their 7th album, titled "Mania"
is still receiving some final tweaking from the members, but the show must go on! The MANIA tour will
continue rocking through a city near you.
The Fall Out Boy fan base has proved loyal through the groups transition of keeping authenticity, but
staying relevant in the ever changing music industry. There is no denying that through the bands 16 year
journey, their legacy has influenced the pop punk genre and our culture. They have been a relentless
movement within the industry, tackling anything from punk rock, pop, and even touching on hip hop.
In light of tragic events weighing heavily on Americas heart, Fall Out Boy is campaigning through their
tour stops by donating a dollar of every ticket sold to a fund that will benefit various charities. They will
be honoring one "local hero" at every tour stop that has made an impact on their community. You can
nominate a candidate on instagram with a tagged photo or video, using the hashtag #FOBChampion.
Nothing is more unifying and uplifting than enjoying great music together, and maybe even a little air
guitar.
Tickets can be purchased on the Ticketmaster website.
Fall Out Boy will performing at the Scott Trade Center on Satruday October 21, 2017. The show doors
will be opening at 7 p.m.