Picture of Clay Aiken Grabbing Breasts of Mezhgan Hussainy, Simon Cowell's Fiance!
News surfaced Monday of Simon Cowell's engagement to girlfriend Mezhgan Hussainy – head make-up artist on American Idol (read the whole story here).
This picture is now getting a lot of buzz around the internet. Below is a picture of former American Idol Clay Aiken, grabbing the breasts of Mezhgan Hussainy. Frankly, it is a pretty strange picture – I really wonder what was going on at the time to make them take it.
The picture isn't new; it surfaced on the internet a while ago when Clay Aiken was relevant. But now of course with all of the buzz around Simon Cowell and Mezhgan Hussainy getting engaged, the picture is back.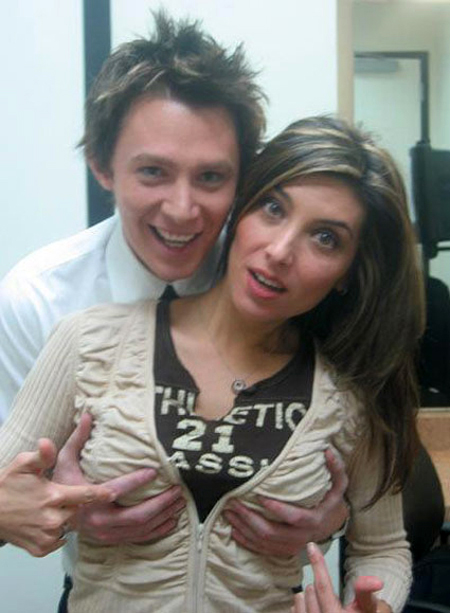 Hope Simon Doesn't Mind!