The Simpsons "Mr. Burns" and "Smithers" Actor Harry Shearer Releases New CD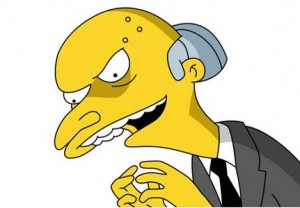 Harry Shearer is probably best know for his work on "The Simpsons," prime-time's longest running show in history. On the iconic show, Shearer contributes his voice to a plethora of characters – many of which you know, and even some that you would never guess were played by the same actor. Shearer does the voices for: Mr. Burns, Waylon Smithers, Ned Flanders, Reverend Timothy Lovejoy, Kent Brockman, Dr. Julius Hibbert, Lenny, Principal Skinner, Otto, Rainier Wolfcastle, Dr. Marvin Monroe.
But beside from the numerous voices he provides for "The Simpsons," Shearer has also been a long standing comedian. His last two albums, "Songs Pointed and Pointless (2007)" and "Songs of the Bushmen (2008)" both gained him Grammy nominations. Now he is set to release another new album, titled "Fear and Greed," which is aimed at Wall Street and the financial meltdown of recent years.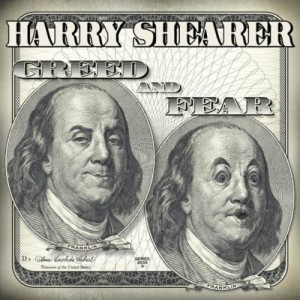 Here is the track listing for Shearer's new album, "Greed and Fear" —
1. Little GM
2. Bad Bank
3. Troubled Assets
4. Bonus Baby
5. Dead Cat Bounce
6. Mr. Goldman and Mr. Sachs
7. Bailout For Santa
8. Glimmers of Hope
9. Greed and Fear
Listen to "Greed and Fear" below:
Visit Harry Shearer's Official Website at harryshearer.com.