Photos: Matt and Kim at the Pageant (with CRUISR and TWINKIDS)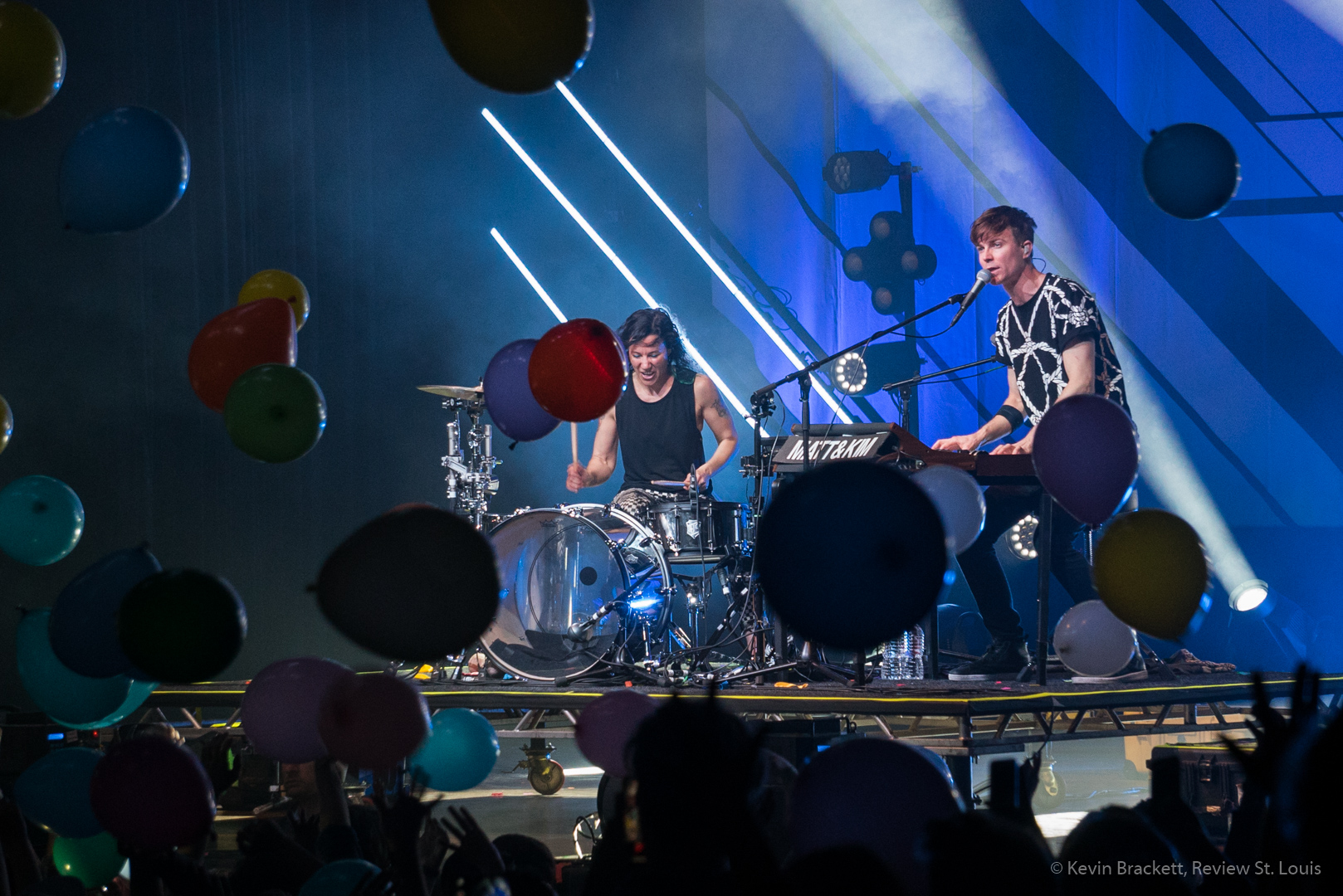 After taking some time off, Matt and Kim are back on the road. It was all smiles for the rock duo, as they stopped in St. Louis for the third show of their new tour.
Opening for the band were TWINKIDS, followed by CRUISR. The first two acts had the crowd pumped for Matt and Kim to take the stage, and when they did – the crowd went nuts. Kim mentioned that she was worried they may have lost the energy they are known for while they were away. But neither of them skipped a beat, as they had the crowd surfing, moshing, and having a blast. Both Matt and Kim were having as great of a time as their fans, and it really showed. Kim was grinning ear to ear for the entire performance, and mentioned on more than one occasion how much she loved St. Louis.
TWINKIDS
CRUISR
MATT AND KIM
For a list of future tour dates, visit mattandkimmusic.com.