PANDAS Opens April 6! Enter to Win Passes to the St. Louis Science Center OMNIMAX!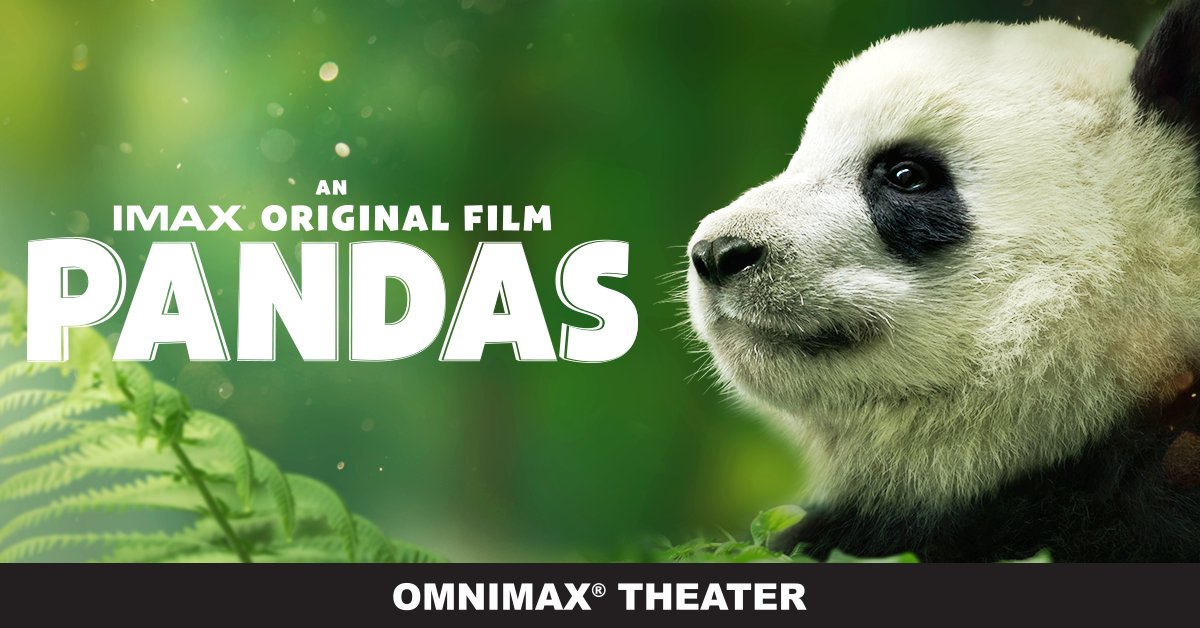 Enter for your chance to receive a pass for two!
Pandas are beloved around the world. And now they are coming to the big screen in the IMAX® original film "Pandas," a breathtaking documentary adventure and amazing experience for the whole family.
Narrated by Kristen Bell (Frozen, TV's "The Good Place"), this film follows scientists at the Chengdu Panda Base in China who are breeding adult Giant Pandas in order to introduce cubs into the wild.
What starts as a cross-culture collaboration becomes a life-changing journey for an American biologist who crosses an ocean to join a scientist from Inner Mongolia and a very curious female cub named Qian Qian, born in captivity.
Captured with IMAX® Cameras, join Qian Qian on an exciting new adventure in the mountains of Sichuan as she takes her first steps outside her protected habitat, discovering her true animal nature…even as she faces the challenges of the unknown.
Directed by David Douglas and Drew Fellman, the filmmakers behind Born to be Wild and Island of Lemurs: Madagascar, Fellman wrote and produced, with Douglas as director of photography.
GET YOUR PASSES TODAY!
For your chance to get a pass, log on to:
Pass valid for up to 2 Seat(s). No purchase necessary. Void where restricted or prohibited by law. At the screening seating is not guaranteed and is available on a first-come, first-served basis. Refer to screening pass for further restrictions. Limit one (admit-two) pass per person. Must be age 13 or over to enter.
PANDAS Opens in theaters everywhere APRIL 6!