Peter Sarsgaard to Play 'Green Lantern' Villain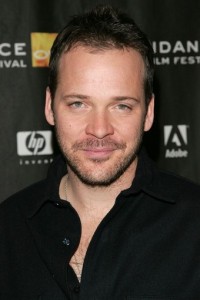 Now that Green Lantern has officially been green lit, and its production is starting in March, things have really gotten rolling. The latest casting notice is particularly exciting.  Peter Sarsgaard is in negotiations to play villian, Dr. Hector Hammond in the comic book adaptation.
WB seems intent to make this a big budget tentpole summer movie, and it gives me a bit of relief that they are casting an actor of Sarsgaard's caliber. I find Sarsgaard to be one of Hollywood's most promising actors at the moment. I have yet to see him in a film where I don't admire his performance. His stock has gone up recently due to his role in last year's An Education. Sarsgaard will be joining other stars Ryan Reynolds and Blake Lively in the Martin Campbell directed project.
Sarsgaard was born right here in the St. Louis metro area over in Belleville, Illinois at Scott Air Force Base. He later attended Washington University in University City, graduating with a history degree before moving to New York to make a move into the big time.
Green Lantern is the latest comic book adaptation from WB's DC Comics which has a few hits under its belt. WB has not pushed out as many films as competitor Marvel Studios, but they currently have the highest grossing comic book film of all time, 2008's The Dark Knight.
So, anyone else ready for this movie?