British Government Dissolves UK Film Council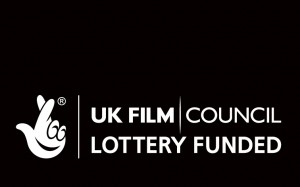 Today is a tough blow to all independent filmmakers in the UK. Parliament has officially dissolved the UK Film Council.  The Film Council was a publicly ran body which was started to develop and promote the film industry in the UK. Since its creation it has distributed more than £160m of lottery money to over 900 films.
In the light of the current financial situation, and as part of our drive to increase openness and efficiency across Whitehall, it is the right time to look again at the role, size and scope of these organisations," said Parliament by Culture Secretary Jeremy Hunt.
John Woodward, the CEO of the UK Film Council, sent out an email earlier today stating, "has been imposed with no notice and no consultation… I think we can all agree that this is short-sighted and potentially very damaging, especially as there is at present no roadmap setting out where the UK Film Council's responsibilities and funding will be placed in the future."
The plan is to have the program shut down completely by April 2012, and continue with £15m of lottery funds, but no discussion has been placed on how the funds will be doled out.
Chairman of the UK Film Council, Tim Bevan said, "People will rightly look back on today's announcement and say it was a big mistake, driven by short-term thinking and political expediency. British film, which is one of the UK's more successful growth industries, deserves better."
I'm a bit biased in this matter, because I love film and the arts so much, but I don't see the point in abolishing a program which has kept a steady industry running in your country for the past ten years. I understand that this isn't the only budget cut made today, but it is one that is going to grab a lot of traction in the entertainment industry.
It isn't like the films being funded by this program were rubbish either, many of the films produced by the UK Film Council have been very critically recognized, and a few of them have gone on to when many international awards.
What do you think of this decision? Let us know in the comments.