Daniel Craig Cast in "The Girl With the Dragon Tattoo"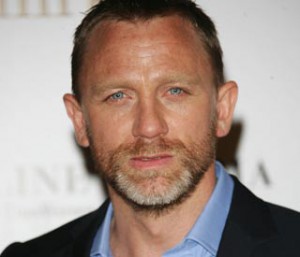 Daniel Craig, the actor who has risen to fame playing the latest incarnation of James Bond, has been cast as Mikael Blomkvist in the Hollywood adaptation of The Girl with the Dragon Tattoo.
Craig who up until recently has been tired to the Bond series, found a hole in his schedule as MGM canceled the 23rd film of the series, after the studio suffered financial woes. The actor is currently filming Jon Favreau's Cowboys vs. Aliens, and will jump to The Girl With the Dragon Tattoo as his next project.
Currently the first film in the suspsense trilogy directed by David Fincher, and based on the Millennium Trilogy by Stieg Larsson has a set release date of December 11, 2011, and the two other features are supposed to come out shortly there after.
What do you think of this choice for the role? Have you watched the original films or read the books? Talk about it in the comments!