'Paranormal Activity 3' Trailer. Movie Opens on October 21, 2011.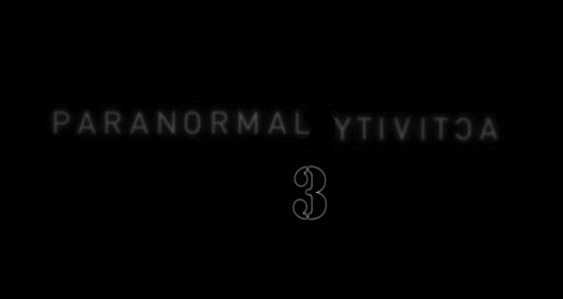 Synopsis: This is the third installment of the Paranormal Activity series.
In 2007, you saw a young, middle class couple move into a suburban 'starter' house and become increasingly disturbed by a presence that may or may not be somehow demonic but is certainly most active in the middle of the night. Especially when they sleep. Or try to.
Then, in 2010 Daniel Rey along with his wife, Kristi; daughter, Ali; toddler son, Hunter, and their dog, move to Carlsbad, California. A few days later their residence is broken into, however, nothing appears to be missing. In order to prevent re-occurrences, they install a number of security cameras that will record everything on a DVR.
After they hire a Spanish-speaking nanny to look after Hunter, she informs them that there is something wrong in their house and performs prayers, much to the chagrin of Daniel, who lets her go. He will subsequently regret this decision as more inexplicable and strange incidents occur, with Ali concluding, after a research, that their house may be possessed by a demonic entity.
Now, in 2011, Paranormal Activity 3 seems to be the prequel to the prequel of the second one.  It is a movie from when both Kristi and Katie were both younger and started to have these demonic sitings.
Although we already know the outcome of both their lives, (or do we?) I'm sure it will be just as jumpy and scary as the other two.  Knowing from other movies, it's usually quite difficult to pull off a three-quel like this. However the second one ended up being scarier than the first..
What do you think? Check out the trailer below.
Director: Henry Joost, Ariel Schulman
Genre: Horror, Mystery
Release Date: October 21, 2011
[hdplay id=384 width=595 height=375]
WHAT DO YOU THINK!?!?!?!?!
COMMENT BELOW!!!!!