Padma Lakshmi Wants Nothing to Do With Baby's Biological Father Adam Dell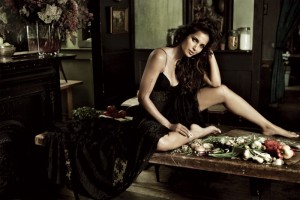 Earlier this month the biological father to Padma Lakshmi's baby was revealed to be venture capitalist Adam Dell. Reports now have it that Dell wants back in their life, but Lakshmi wants nothing to do with him.
The Top Chef host gave birth to daughter Krishna on February 20th, is not open to the idea of Dell being a part of her and her baby's life. Dell, whose brother is Michael Dell who started the famous Dell computer company, has hired a publicist among other things to deal with the matter. There is also rumors of him going to court for more than just basic visitation rights.
Do you think she should let him into her life? Does he have a right to see his baby when he wants? Let us know in the comments.