It's Official! Betty White Confirmed to Host SNL on May 28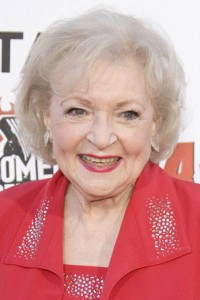 It has finally been made official; the moment that Saturday Night Live fans have been waiting for! 88-year-old Betty White will be the host of SNL this Mother's Day – May 8!
According to msnbc.com, the special episode will reunite six former cast members who are mothers: Rachel Dratch, Tina Fey, Ana Gasteyer, Amy Poehler, Maya Rudolph, and Molly Shannon.
The choice for Betty White to host SNL was not the normal decision made by the execs. After the Snickers commercial that featured Betty White playing football and getting tackled (watch here), a Facebook campaign took off that was determined to get her to host the show. Lorne Michaels, producer of the show said, "It took on a groundswell… It was the outpouring of affection from fans, and we feel the same way."
Michaels told USATODAY that he always wanted to get Betty White to host the show. But it was actually White that made the decision before. "Years ago, I turned it down three times," said Betty White. "It's so New York, and I'm not New York at all. "But my agent said he'd divorce me if I didn't do it, and I love my agent."